'Desert Dove' Finds Michaela Anne Taking Wing
Posted On September 25, 2019
---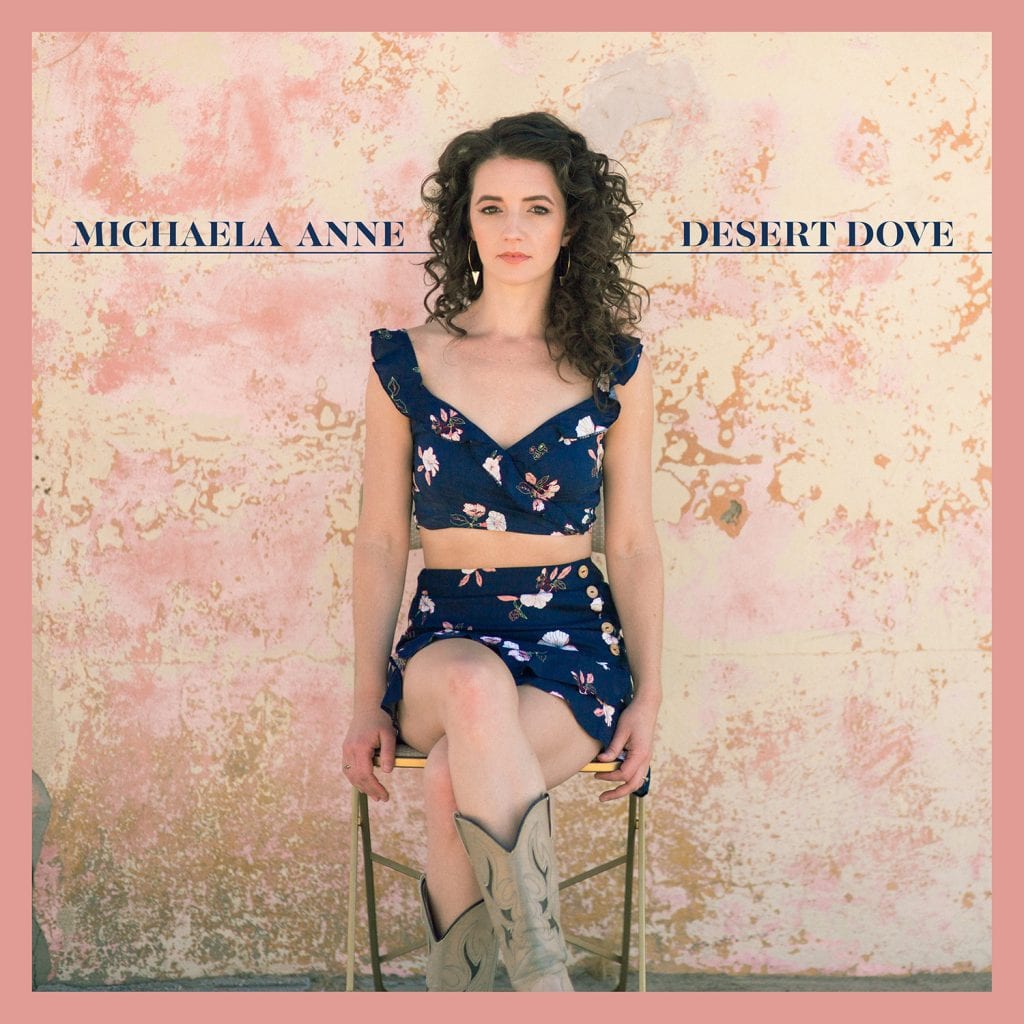 Michaela Anne has one of those arrestingly beautiful voices that stop you in your tracks. On her new record, Desert Dove, Anne's vocals evoke the swooning clarity of Mindy Smith or Courtney Marie Andrews (whom she toured with last year). And though it could be a perfect fit for mainstream pop country radio, Anne's songs possess a real authenticity and depth that's lacking in the faceless anthems about cut-off shorts and pickup trucks in that realm. They are writerly and self-assured, even when they're full of uncertainty. Desert Dove is filled with romantic declarations of love and of finding independence, of carving out your own place in the world.
On the opening track and on one of the album's standouts, "By Our Design," Anne describes building a life despite expectations she may have had of herself, or that society may have for her. She leans into the beauty of the unpredictable ups and downs of love, friendship, success, and putting down roots. This spirit of finding yourself is a thread woven through Desert Dove, whether in the country foot-stompers "If I Wanted Your Opinion" and "I'm Not the Fire," or in the solitary journey of the album's moody title track. Anne dips into her memories of her military family, moving around from place to place and constantly having to reinvent herself. The shimmery groove "Child of the Wind" finds her doing her best to stay grounded amid a life in which the only constant really is change.
Through it all, we hear old-school country influences that Anne no doubt devoured as she came of age. The waltzy steel guitar and piano number "Two Fools" could have been a cut from the '90s film ode to country music, The Thing Called Love, perfect for a dimly lit honkytonk with beer-soaked wood floors. She could be Samantha Mathis as Miranda Priestley herself as she sings "I'm drinkin' day-old coffee / Watching the clouds roll in," on the breezy, synth-touched "Somebody New." (From this reviewer, this is truly the highest compliment.) We hear Anne channeling the greats of her youth — Martina, Trisha — but never losing her own identity in the process. Some might say they just don't make 'em like they used to. But with Desert Dove, Michaela Anne did.
---