David Grier Enlists Talented Friends to Explore 'Ways of the World'
---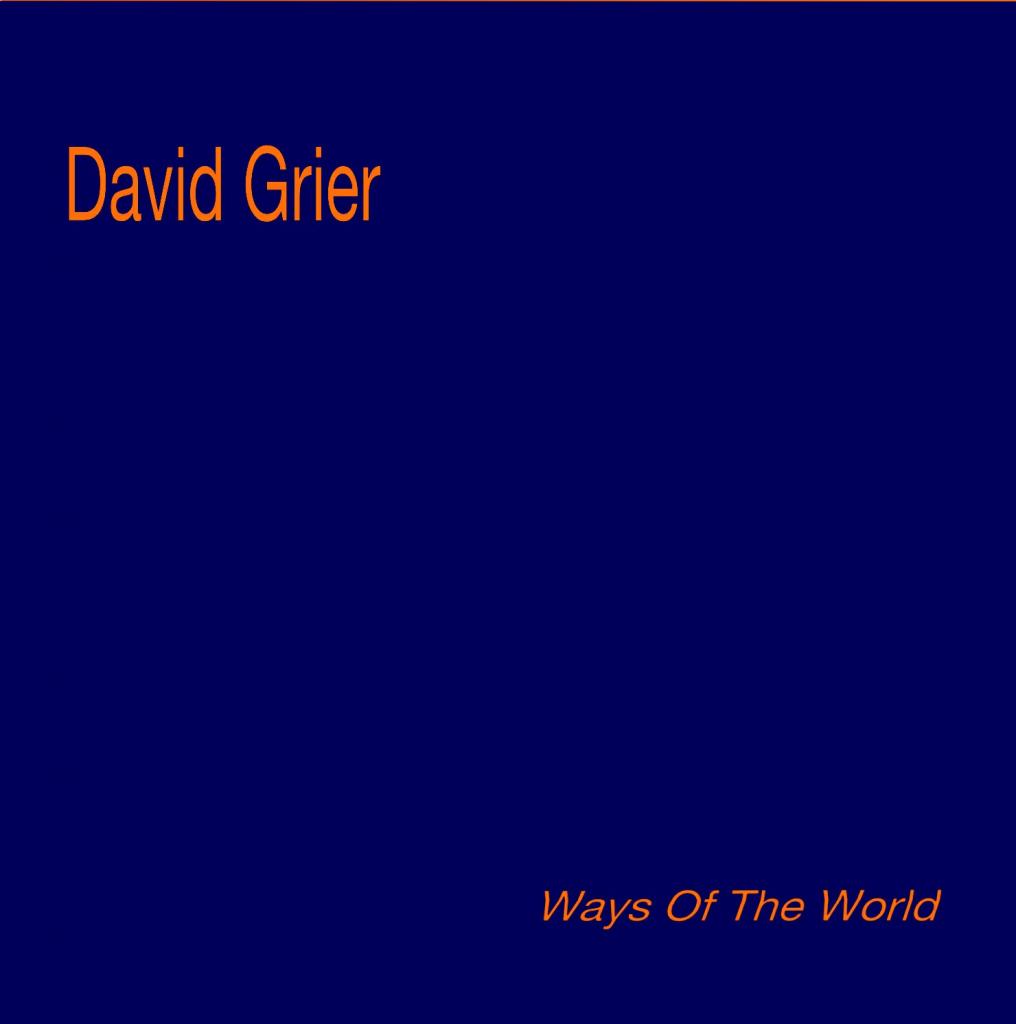 Talented musicians have surrounded David Grier since childhood. His father, Lamar, performed with Bill Monroe's Blue Grass Boys in the 1960s, and Roland White taught some of Grier's earliest guitar lessons. His lengthy run as an influential flatpicking guitarist has kept the circle of like-minded family and friends unbroken, with Grier playing since the 1980s with such stacked ensembles as Country Gazette and Psychograss.
Grier's new solo album, Ways of the World, incorporates his current running buddies from bluegrass and beyond, allowing him to showcase more than just the virtuosic skills he sharpened alongside American roots masters.
For example, the title track pairs Grier's acoustic-strumming talent with additional vocals by The Big Dogs bandmate Andrea Zonn. Together, they spin a musical riddle that would suit the repertoires of such oddball geniuses as John Hartford and John Prine.
Other duets include "She Came from the Mountains," a reminder of the South's creative debt to European folkways, featuring Irish folk singer Maura O'Connell.
Famous guests also pitch in as instrumentalists. Jazz trumpeter Rod McGaha spices up the sprawling waltz "Farewell to Redboots," while "She's Gone" features two members of Grier's Helen Highwater String Band: Monroe-groomed mandolinist Mike Compton and white-hot fiddler Shad Cobb.
Another Cobb collaboration, "Dead Flowers," drives home Grier's talents as a lyricist and stylist. It's the sort of tear-jerker that was common back when regional folk pickers unintentionally transformed secondhand Tin Pan Alley compositions into hillbilly tunes.
There's also a helping of stirring, old-time instrumentals, including a fresh take on the classic standard "Billy in the Lowground" and the guitar-driven original "Waiting on Daddy's Money." Both highlight Grier's lauded talents while offering his impressive cast of collaborators their own piece of the spotlight.
Overall, it's a fresh take on bluegrass from someone lucky enough to count just two degrees of separation from the genre's father.
---