Dave Alvin Looks Back Across Time, Genres, and Instruments on 'From an Old Guitar'
Posted On November 19, 2020
---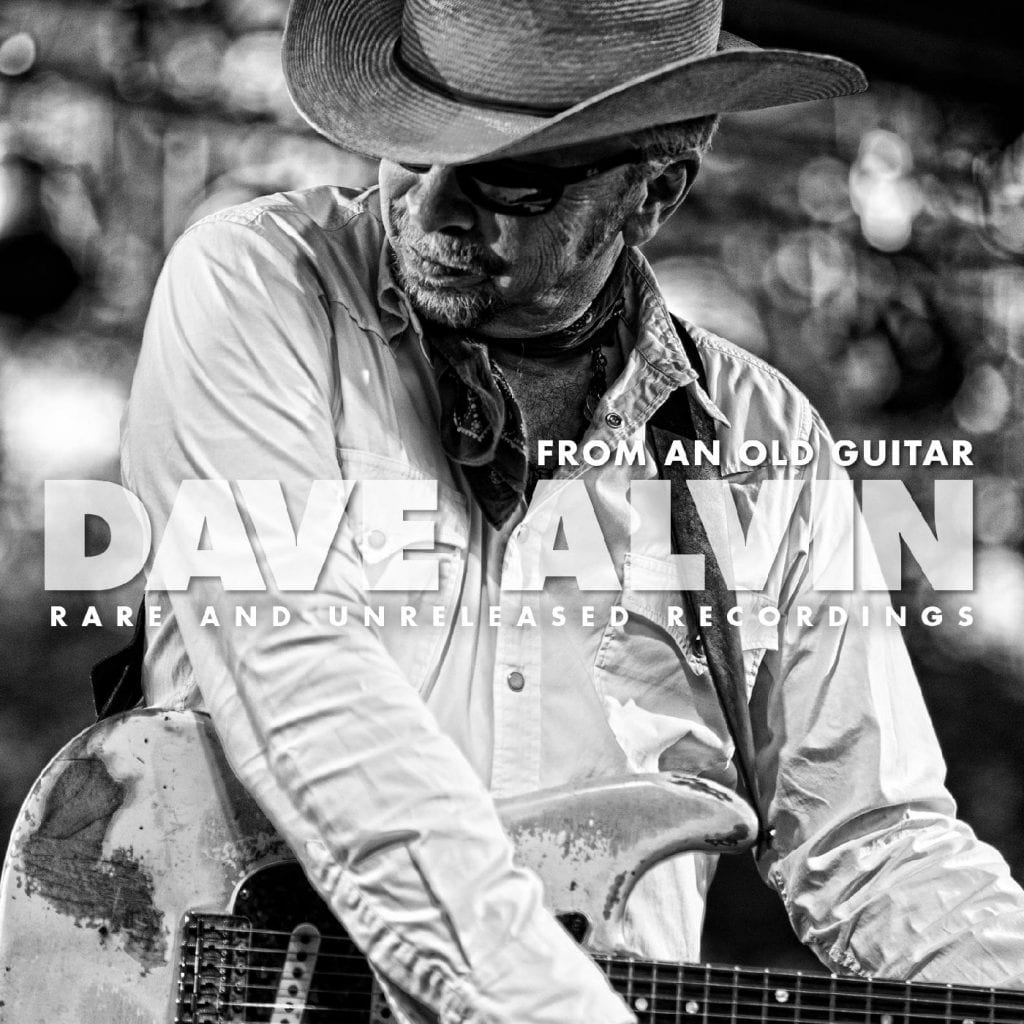 It ain't easy to drop a lasso around Dave Alvin's neck and rope him into a musical corral. Since 1979, Alvin's been a rockin' county-western folkie soulful bluesblaster, first with brother Phil and then on his own. Alvin was the chief songwriter for the brotherly Blasters and Phil handled vocals, a situation that didn't sit well with Dave and contributed to him leaving the band in 1986.
Dave Alvin's voice, guitar prowess, and songwriting skills made him a formidable asset with bands including X and The Knitters before forming his own musical organizations. 2000's Public Domain: Songs from the Wild Land earned him a Grammy for Best Contemporary Folk Album. He also maintained a long-term partnership with The Hacienda Brothers/Cold Hard Facts singer-accordionist Chris Gaffney in The Guilty Men, and after Gaffney's death in 2008 fronted The Guilty Women with Cindy Cashdollar, Nina Gerber, Laurie Lewis, Sarah Brown, Amy Farris, Christy McWilson, and Lisa Pankratz. He reunited with brother Phil in 2014 for a Big Bill Broonzy tribute, including a tour together to support it, and again recorded with him for an electric blues set on 2015's Lost Time. He toured with Jimmie Dale Gilmore in 2017.
From an Old Guitar is a look back at 16 obscure and unreleased tracks from across Alvin's career. But there's nothing dusty or dated about these cuts. There's a little something from everywhere in the musical spectrum, enough muddy roots to plant a forest of guitars. The only theme is that Alvin used some of his favorite instruments, so it's kind of a stringy tribute to his 1964 Fender Strat, 1958 Martin D-28, and 1934 steel-bodied National Duolian. Even if you don't know what any of those names, dates, and numbers mean, the sound that Alvin gets from those venerable strings tells you all you need to know.
Alvin pays homage to Gaffney, whom he considered his best friend, on a couple of cuts. Waylon Jennings' 1974 version of "Amanda" is considered the definitive one, but Gaffney and Alvin's take here is just gorgeous. Gaffney's sound with The Hacienda Brothers was dubbed "Western soul," and there's acres of it here on his duet with Alvin, accentuated with Mike Daly's weeping steel. "Variations on Earl Hooker's Guitar Rhumba" also captures the spirit of The Hacienda Brothers, whose tunes often sounded like the genre changed with each solo.
Gaffney shows up again on vocals and accordion on Peter Case's "On the Way Downtown," a John Prine-ish tune that wanders from Bakersfield to Cajun country to Appalachia.
Alvin admitted being scared to death when he was asked to contribute his take on Bob Dylan's "Highway 61 Revisited" for Uncut magazine's 2005 Dylan tribute, Highway 61 Revisited Revisited. But he sounds fearless on his approach, like a feistier version of Leonard Cohen lashed with Greg Leisz's stinging guitar.
Boosted by Leisz's pedal steel and Danny Ott's electric solos, Alvin puts some extra heat in Doug Sahm's already spicy Tex-Mex offering "Dynamite Woman." Chris Smither's "Link of Chain" lets Alvin's acoustic guitar nestle comfortably alongside Ott's slide.
The intro to Alvin's original composition "Beautiful City Across the River" almost fools you into thinking he's crossed the aisle for some heavenly sustenance. But he dispels all those churchy notions right quick when he drops into a ZZ Top-flavored Rio Grande muddy bottom-spattered fever dream of salvation plugged into a screamin' Billy Gibbons soundalike soundtrack.
Dave Alvin rides again — and again. But it never tires you out, just gets you lathered up and ready for another Alvin journey.
---