Darkness and Downtrodden Find Light from Malcolm Holcombe
Posted On September 13, 2018
---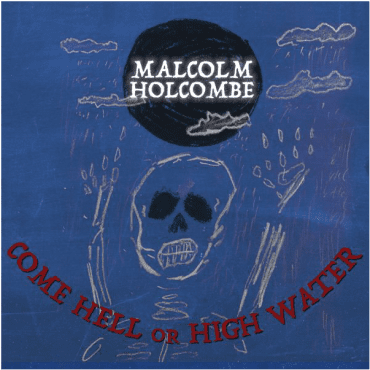 North Carolina-based singer-songwriter Malcolm Holcombe returns with his third disc in the same number of years. These 13 cuts cut deep. They cast light on darkness and paint pictures of the downtrodden — bringing their stories out from the shadows in this world run by "billionaire barbarians."
Like the best troubadours, Holcombe turned to the mysteries, madness, and every day living of those characters that inhabit the landscape he knows best: the Southern Appalachians he calls home. Recorded at Dagotown Recorders in Boston, Jared Tyler (mandola, dobro, classical guitar, harmony vocals), Marco Giovino (drums, percussion), and roots-music couple Iris DeMent and Greg Brown (harmony vocals) joined Holcombe in the studio.
The disc opens with "Left Alone." The song ruminates on loneliness; it echoes the storied, finely told character tales of John Prine such as "Hello in There" and "Sam Stone." With his trademark deft and guttural delivery and rhythmic pickin', Holcombe sings of a "Vietnam veteran who made it back alive," who can still work, but just can't feel. The following 10 words that form the chorus make you stop and think: "You don't know better when you're left alone to die."
"I Don't Wanna Disappear" follows, about a man tired of hiding in the shadows, who has an epiphany and is trying to get his life back. For all those who have suffered in silence and known the weight of walking around, but not truly being present, this one hits home.
From there each subsequent song is strong, both lyrically and musically. Highlights are too numerous, but a few that stand out a wee bit more include: "New Damnation Alley," "Legal Tender," and "Merry Christmas," where Holcombe pines: "I never got what I wanted / I never kept what I got."
The album closes with a beautiful ballad that ruminates on time: "Torn and Wrinkled"; the extended metaphor of a mirror that is "torn and wrinkled" captures the daily struggle we all face as our days fly by way too fast in this topsy-turvy world. This record gets better with each listen. Spin it today, but make sure you find a quiet place with no distractions and a good pair of headphones, so you can truly listen and get inspired by Holcombe's wise words set to music.
---