Daniel Donato's Debut Blends Classic Country and Classic Rock, With a Dash of Dead
---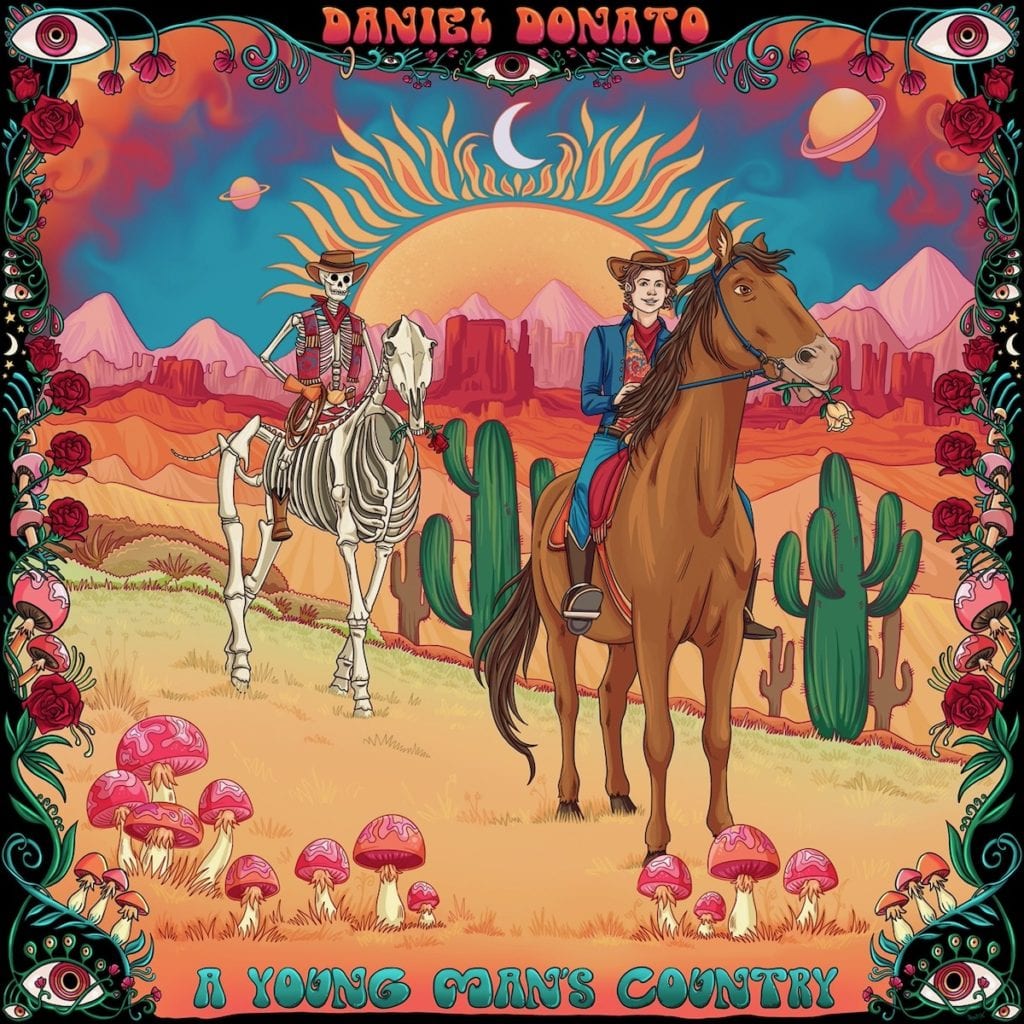 Daniel Donato's journey to A Young Man's Country started with rocking out via video game Guitar Hero and quickly shifted to playing the real thing on the streets of Nashville and then joining the house band at the legendary Robert's Western World at the age of 16. Now you can tell your mom that spending hours playing video games can take you to places you never thought you'd go.
Donato's dedication to guitar dominates A Young Man's Country, out Aug. 7. The songs, which fondly recall The Allman Brothers and The Grateful Dead, feature face-blistering solos that speak to the 25-year-old's technical prowess and sensitive ear. Donato's connection to the Dead runs deep: his mother was a Deadhead while she was pregnant with him, and a gift of 200 bootlegs from his high school music teacher linked his love for classic country to classic rock. Donato's cover of the Dead's "Fire on the Mountain" on A Young Man's Country is a glorious marriage of reggae and country running a magisterial nine minutes.
Donato prefaces the classic with his own "Meet Me in Dallas," which covers spacier territory that recalls the power pop of Big Star and features an expansive solo that shows off Donato's technical and lyrical chops. Listening to this album, you could forget the past 40 years even happened — and for some of us that might be a welcome respite.
Yet Donato brings us back to 2020 with his cover of "Angel from Montgomery," a tribute to the late John Prine. Donato keeps things by the book for the verses, but lets loose with his solos, a reminder of how he got his start on Lower Broadway with a twist that shows the future he's eyeing: a form of country music that is inclusive of all guitar-based traditions.
Toward the end of the album, "Sweet Tasting Tennessee" scales back on the pyrotechnics and exhibits Donato's fine tenor, redolent with a tenderness and wisdom similar to that of Robert Ellis. While A Young Man's Country is a tour de force of exuberance and youth, "Tennessee" hints at the songwriter Donato can eventually grow into. Overall, the album is full of swagger, but also a sensitivity that foretells Donato's staying power as his brand of young man's country matures.
---