Curtis Harding Offers Appealing Bouquet With 'If Words Were Flowers'
Posted On November 4, 2021
---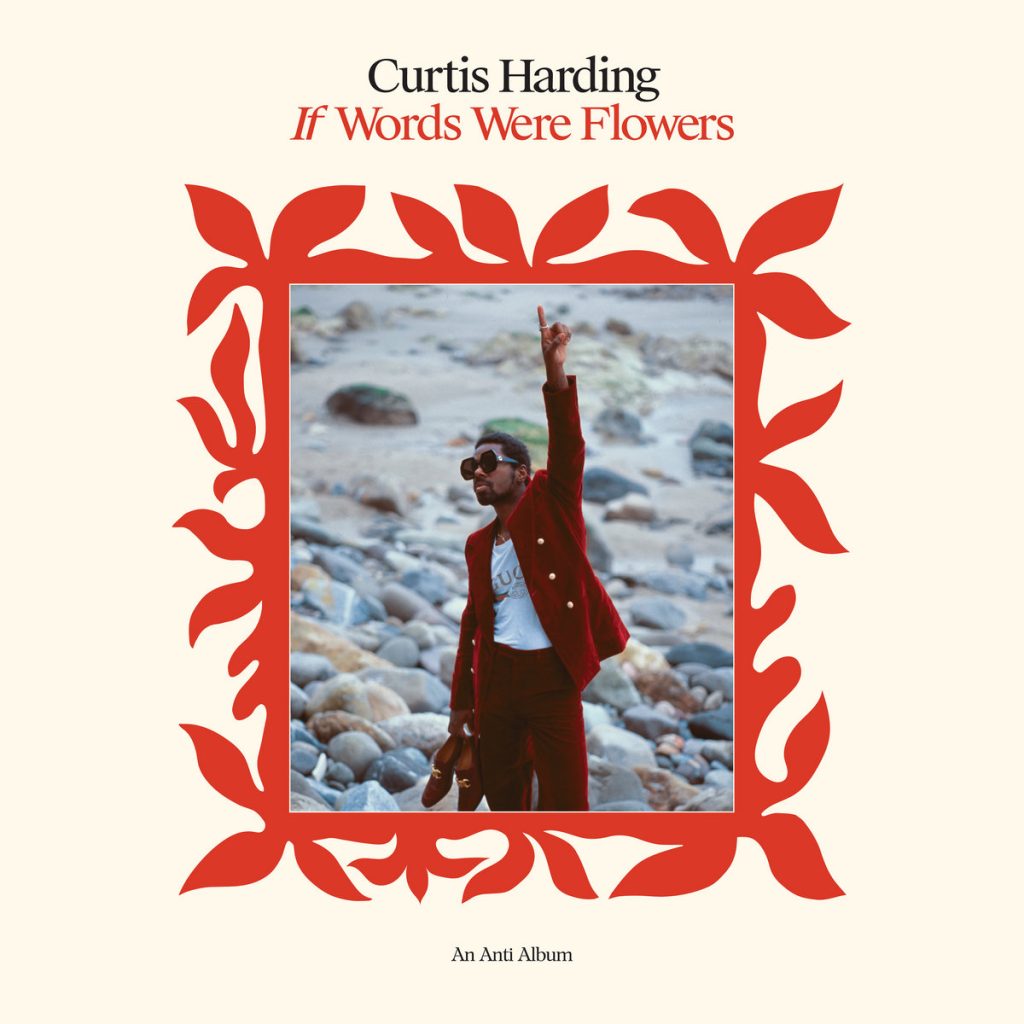 There's a lot out there that alienates and isolates people. Between a toxic political discourse, the (also toxic) social media bubble, and the COVID-19 pandemic, disconnection and apathy can become appealing options. Well, Curtis Harding is here to tell you that connections don't just matter; they're more important than ever.
Harding's latest LP, If Words Were Flowers, is a call to action. Over the course of 11 immaculately produced, sonically bold tracks, Harding reminds us that people must care about and engage with the world and each other.
Harding delivers this message through a kaleidoscopic mix of gritty and psychedelic '70s soul, modern R&B, blues, and garage rock. He gets creative with performance and arrangements, and the eminently danceable "Can't Hide It" highlights that ability. It's a mini-odyssey; Harding offers a vocal delivery that falls somewhere at the nexus point of Al Green's croon and a falsetto reminiscent of The Temptations' Eddie Kendricks, over a soundscape that hearkens back to the past but adds enough modern touches to create something fresh and vibrant.
The dreamy "Forever More" is another prime example of his knack for transforming familiar song structures. It starts off straightforward enough, with a gentle melody and soft falsetto. For its last third, it takes a detour. The vocals drop out, replaced by a brief swell of woodwinds, and then a minute-long sax solo brings it to a close. It's a sneakily abstract way to close out a song, but it works effectively in matching the soothing construct of the entire track.
On "The One," Harding delivers a master class in dramatic, lovesick soul. His yearning is palpable as he pledges to be "all that you need in a good friend," and earnestly affirming "I'm the one you need." But even here, on what seems to be a standard genre track, he throws a couple curveballs with a Latin-inspired drum beat and a backing chorus that would feel right at home on a gospel recording.
Harding brings If Words Were Flowers to a conclusion with a track that is a bit of a companion piece to "The One" with "I Won't Let You Down." It's a pledge to be there, for whatever the song's subject needs. On an album that focuses on the need to be more empathetic and bring people together personally and collectively, it makes for an apt conclusion.
---