Country Westerns Debut with Raw Rock Abandon
---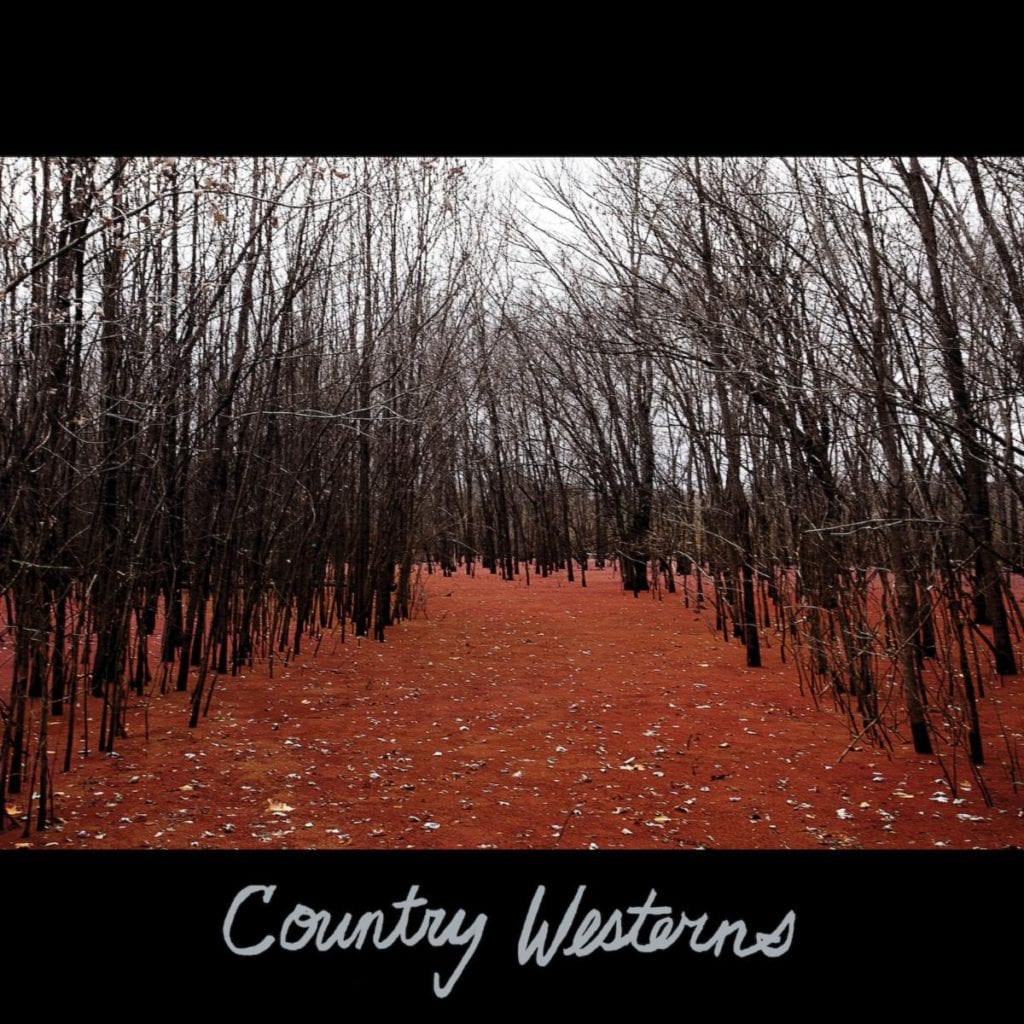 A careening sense of abandon courses through the self-titled debut of the scrappy Nashville threesome Country Westerns.
A powerful and compelling 33-minute rock album via the Oxford, Mississippi, label Fat Possum, County Westerns recalls pre-pandemic glory, seemingly ready made for rousing road trips and sweaty, packed venues.
Oh, to hear any of these 11 bruisers in a dingy, concrete-walled club right about now. As unhinged power-pop meets ragged rock, straight-ahead garage-indebted guitar sounds have not sounded this comforting in some time.
"I can get the money / All I need is just a little more time," frontman Joseph Plunkett yowls on album standout "Guest Checks." "One for the road and one for the ride."
For a new act, Country Westerns has especially impressive indie rock ties. Plunkett played with Gentleman Jesse & His Men. Drummer/songwriter Brian Kotzur was in Silver Jews with the late David Berman. Bassist Sabrina Rush was a member of the underrated act State Champion. And this album was produced by Matt Sweeney, known for his 2005 Superwolf collaboration with Bonnie "Prince" Billy.
Like many of the best rock and roll narratives, the characters that fill out these songs are just holding on, flinging ahead in life as they struggle and strive to survive.
"And what about the night?" Plunkett, whose rasp often recalls that of Lucero's Ben Nichols, asks on "Times to Tunnels." "When it's tough everywhere and you can't see through the fear and strife."
His protagonist faces similar plights on "Slow Nights." "Fatal shores when there's / Nowhere left to go no more," Plunkett sings, "And you're running with a criminal class / Until you caught your last / Slow nights."
Lyrically and sonically, Country Westerns captures the feel of kindred spirits like The Hold Steady, Titus Andronicus, and Drive-By Truckers. Anthemic fist-pumpers fill the record, and there's barely a chance to catch a breath. Meanwhile, a penchant for solitude — social distancing, in a sense — bubbles up.
"Well I've always been a people person / But I prefer them from afar," Pluckett sings on the propulsive "TV Light." "I like people just exactly as much / As I like wishing on a star."
With confident production, tight songwriting and hooky lyrical turns, Country Westerns is a striking addition to 2020's rock landscape. The record is an apt soundtrack to nowhere during a time marked by creeping anxiety, societal fraying, and no real answers.
---