Contrasts Create a Beautiful Picture on Amy LaVere's 'Painting Blue'
Posted On August 14, 2019
---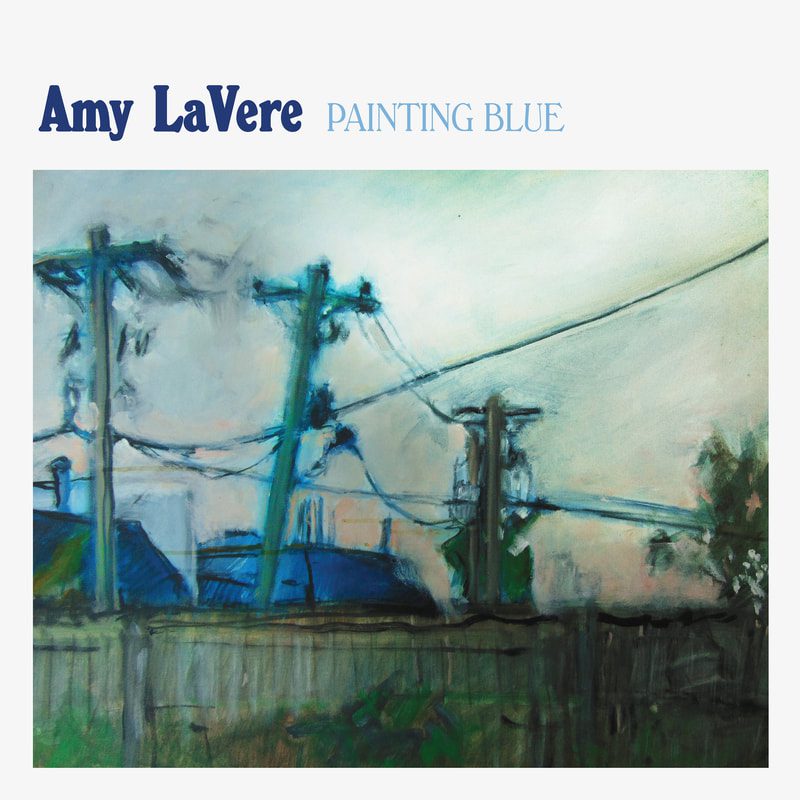 Like a beautiful black-and-white photograph, or cookie, for that matter, singer/bassist Amy LaVere's Painting Blue, has some wonderful contrasts. Her voice is quiet, with a shy quality, like she's unaware anyone is listening to her. Yet her vocals are the center of the album. Her songs also have a level of detail comparable to a photo. LaVere has a knack for documenting simple, seemingly meaningless moments and making them riveting. And delicious. Like a black-and-white cookie.
"You're Not in Memphis" is one of the album's more straightforward tracks, a simple drumbeat with funky organ and luxurious background vocals. The melody recalls Joni Mitchell's "Big Yellow Taxi," which is an interesting juxtaposition. Where Mitchell was raw vocal power, LaVere's vocals are much more delicate. Deep, masculine background vocals, courtesy of brothers Courtney and Chris Barnes come in toward the middle of the song, seemingly reaching out across the loneliness of the lyrics and of LaVere's voice. The Barnes Brothers return for the ride out, making the track feel more like a short film than a song.
"Mistress" is almost a bossa nova, the song driven by sinister-sounding guitar and softened with lapping waves of piano. It's reminiscent of singer-songwriter Giulia Millanta's international-icana, but the guitar, which threatens to rumble with reverb without ever actually getting there, roots the song in the US. "Girlfriends" teeters between the tropical and the 1950s, with evocative lyrics about ignoring the advice of friends in pursuing romance: "He has a guarded smile / And nervous eyes / But when he looks your way / I see how he tries." LaVere is very good at extracting the interesting out of the mundane.
Painting Blue closes out with a fun run of Louisiana-influenced songs, perhaps unsurprising given LaVere is a Shreveport, Louisiana, native. "Stick Horse," a quiet ode to the gambling aspects of daily life ("Well the world keeps spinning and it makes me feel / Like the little ball on the roulette wheel") has a purr of an accordion running through the song. "Shipbuilding," an even quieter track, is punctuated with acoustic guitar but rests upon a bellow of accordion. And "Painting Blue," one of the album's most powerful tracks, features a cool string riff that meshes perfectly with a groove that's almost slowed-up zydeco. It's LaVere's boldest vocal performance, with tons of joyful confidence.
The title track stands out because it's the least subtle on the album. And while that might appeal to our basest, most propulsive, Americana instincts (or at least mine), the subtleness of the album, from LaVere's lyrics to her muslin-wrapped vocals, are what make this such an interesting record. It's unpredictable but not in a jarring way. Instead, LaVere has crafted an album with the delightful surprise quotient of an antique store in a town undiscovered by hipsters.
---