Connie Smith Celebrates Country Tradition on 'The Cry of the Heart'
Posted On August 19, 2021
---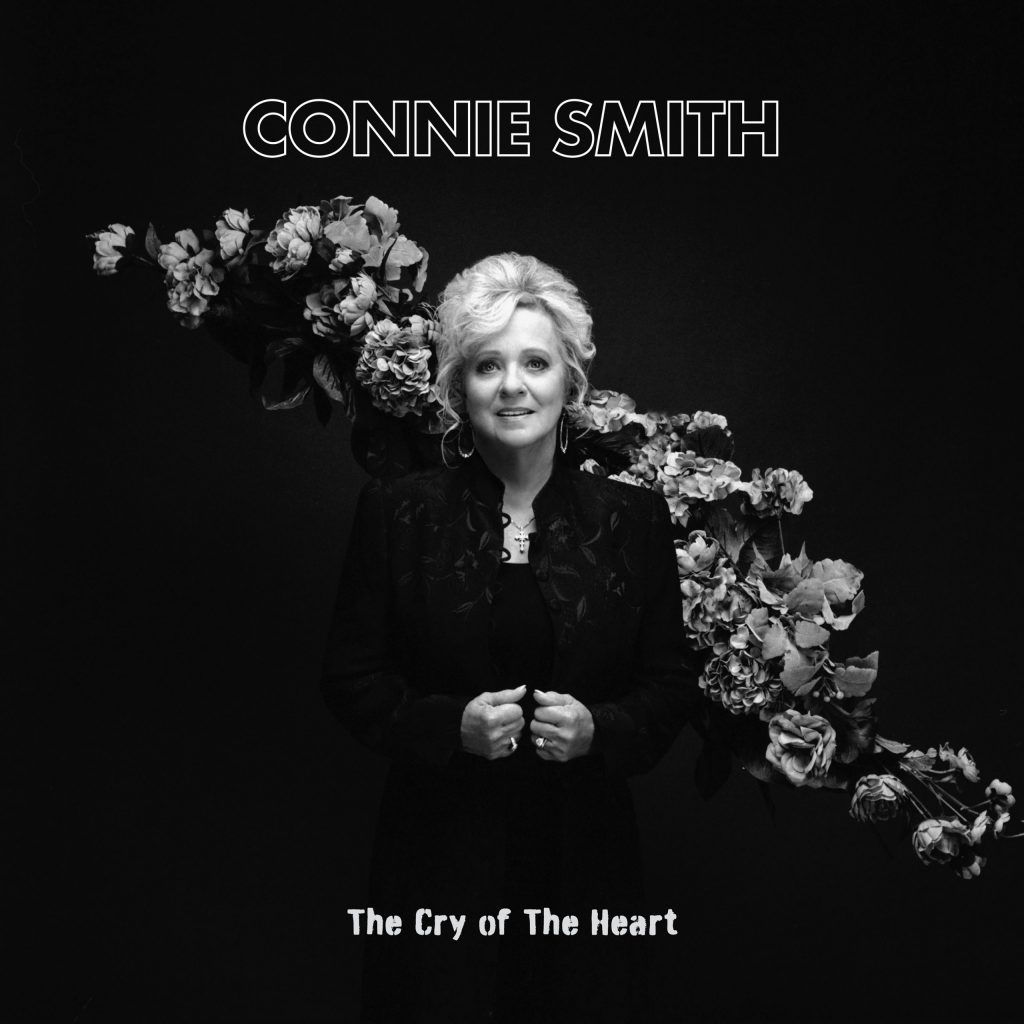 Consider the dilemma of the country-music legend who doesn't want to rest on her laurels. Is it enough to show you're still in the game by making a record that may be merely adequate? Is it better to modernize your sound, and possibly come off as desperate or inauthentic? For Connie Smith, who scored her first hit more than five decades (!) ago, making new music in 2021 would seem to be a risky venture.
Happily, The Cry of the Heart is really good — not just good considering where she's coming from, but truly fine. Smith's third album collaboration with resourceful spouse Marty Stuart (who produces, plays, and sings backup) and her first longplayer in a decade, it's a vibrant affirmation of what makes traditional country music so enduring and a triumphant display of her continuing creative vitality.
Though Smith can't match the name recognition of Loretta Lynn or Dolly Parton — who famously called her, Linda Ronstadt, and Barbara Streisand the only "real" female singers, saying everyone else is "pretending" — she has a lot to live up to, and does so with authority on The Cry of the Heart. From the opening notes of the leadoff track, "A Million and One," Smith serves notice she can still deliver the goods with the same kind of confident, powerful delivery that made early singles like "Once a Day" and "Nobody but a Fool (Would Love You)" so gripping. If her voice is inevitably deeper and a tad rougher today, her phrasing remains impeccable. In other circumstances, she would have been a masterful jazz or pop artist.
While The Cry of the Heart isn't simply an exercise in nostalgia, it's shaped by a rich sense of history. Smith pivots gracefully from one classic style to another, belting out a raucous lament and offering gentle comfort with the same easy command. She skillfully rides a driving honky-tonk groove on the exuberant "Look Out Heart," with ace steel guitarist Gary Carter and crack drummer Harry Stinson turning up the heat, and appears to be having a grand old time whenever the beat accelerates.
Less-frenetic tempos can be merciless in exposing the diminished vocal chops of a veteran, but Smith has no trouble meeting the challenge. She shines on the sentimental romantic epic "All the Time," a 1967 Jack Greene smash, buoyed here and throughout the album by the elegant piano of Nashville mainstay Hargus "Pig" Robbins, who joined Smith on her earliest sessions. Speaking of history, the toe-tapping "I Just Don't Believe Me Anymore" is co-authored by Dallas Frazier, a go-to writer for her since the '60s.
From the Smith-Stuart original "Here Comes My Baby Back Again," where sweeping strings capture a vintage countrypolitan sound, to the witty toe-tapper "To Pieces," where Smith wails, "I guess to pieces is the only place to go," to Merle Haggard's hushed "Jesus, Take a Hold," the album features a slew of strong material. Though fashions change, great songs — and great singers — never really go out of style. On The Cry of the Heart, Connie Smith proves that once again.
---