Compassion Guides Ani DiFranco's Fight on 'Revolutionary Love'
Posted On January 21, 2021
---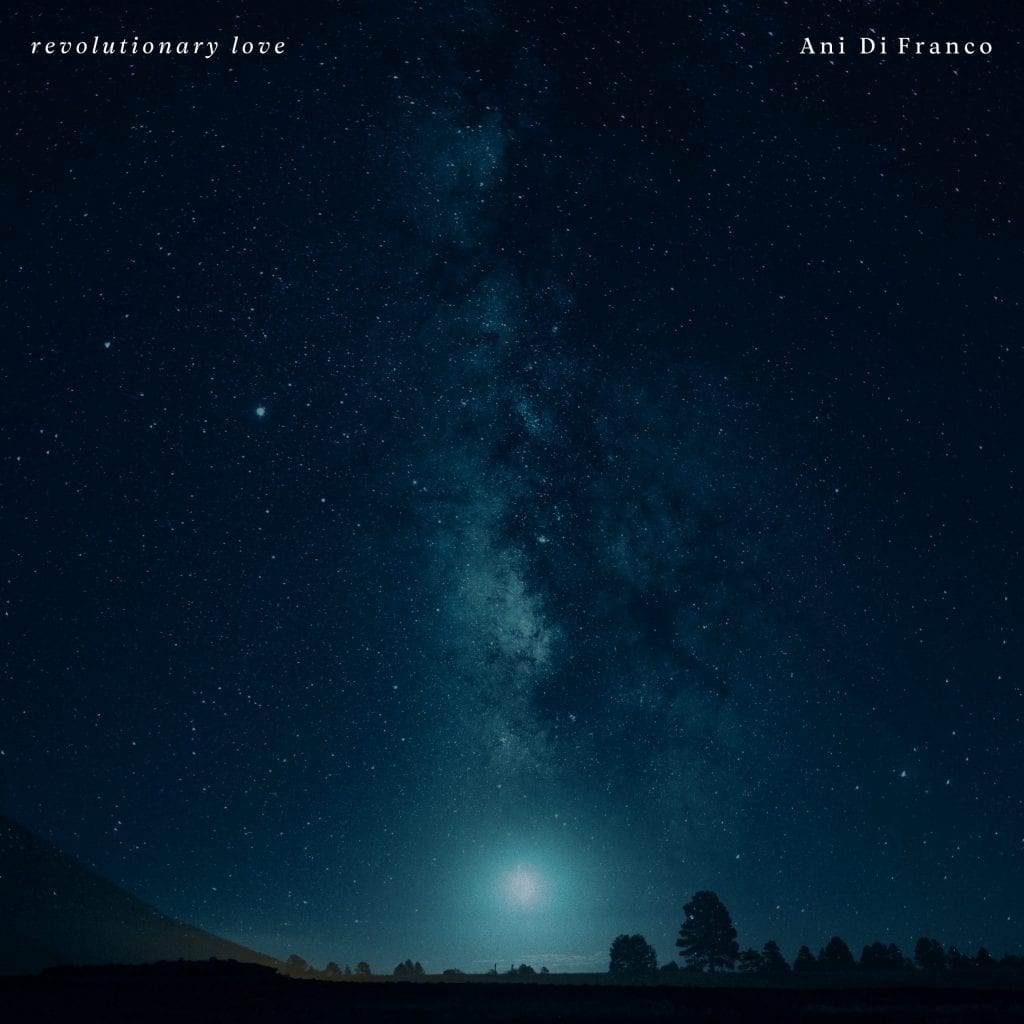 For Ani DiFranco, the personal and the political aren't merely intertwined; they're the same thing. If there's a throughline that can be traced across her 30-plus years as a feminist and DIY icon, it's that just merely existing, thinking, and emoting are political statements.
That message is made explicitly clear on Revolutionary Love, her 20th studio album, out Jan. 29. DiFranco takes on the tumult and anxieties of the current moment with her characteristic lyrical moxie and some of the lushest arrangements and finest vocals of her entire career.
Here DiFranco addresses serious topics like persistence, forgiveness, and finding inner and outer peace, and does so with a graceful, light touch. Inspired by Sikh-American activist Valarie Kaur's book See No Stranger, the song speaks to building and harnessing a movement based on openness, compassion, and emotional curiosity. It's about a politics and life of peace, but it also highlights DiFranco's own personal development. She's still willful and determined, but her defiance is more strongly connected to compassion than it is to youthful anger. (DiFranco recently penned an essay for No Depression on the title track and its concepts.)
That compassion comes through in the arrangements of the material on Revolutionary Love. DiFranco continues to refine and build upon the jazz-pop of her past several albums; this time around, the approach serves as a warm, vivid accompaniment to the emotional and political heft of her words. Lead single "Do or Die" is the best example of this approach. Lyrically, it's a polemic in the vein of past work like "Which Side Are You On?". But that song is minimalist in construct and has a tension to its rallying call. "Do or Die," with its flutes and keys, is soothing. Instead of whipping you into a frenzy with a dramatic build in intensity, the music serves as a balm, calming the listener and enabling them to focus on the chaos of the past-half decade and prepare for the struggles that lay ahead.
The intersection of the journey for inner peace and fight for a more just society comes to a head on "Simultaneously." DiFranco sings:
my inner world is fragile
and the outer world is dumb
and this whole thing is such a hassle
won't you wake me when it's done?
i live in two different worlds simultaneously
the one where we are fractured
and the one where we are free
freedom requires safety
freedom requires trust
freedom requires balance in the equation of us
As we move into 2021, it's a sentiment and ambition to which we can all relate.
---