Clint Alphin's Calling Is Confirmed on Straight to Marrow
---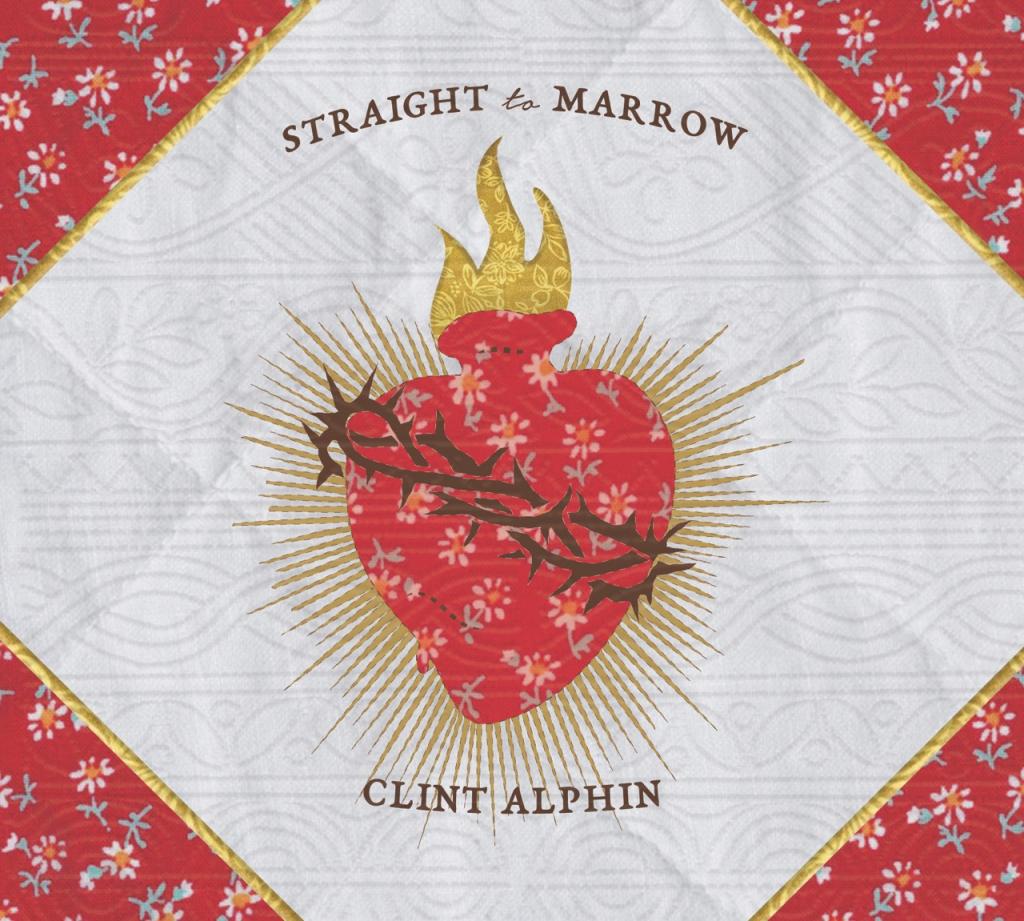 Since making his debut in 2008 with Effigy, North Carolina's Clint Alphin has been slowly and methodically perfecting his delicate sound. What makes Alphin's craft delicate is not its fragility, but rather, its intricacy; each song he writes and records sounds as if he's poured his entire life into it. That was true on Effigy, and seven years later, was even truer on Postmodern Man. Now, in 2019, Alphin, a finalist in last year's No Depression Singer-Songwriter contest, is celebrating his fourth LP, Straight to Marrow, and seems to have perfected this sound.
As he has done throughout his career, Alphin makes no effort to fit neatly into any one genre; Straight to Marrow is at times a folk album, other times a roots rocker, and oftentimes a bluegrass paragon. No matter where his songs land on this eclectic landscape, though, the record is a cohesive experience that showcases Alphin's beautiful songwriting skills and even more beautiful vocals.
That beauty is immediately on full display as the album opens with the heartbreaking "Should Have Loved." Though there is anguish in his lyrics, Alphin's guitar-playing and singing make the words feel kinder than they actually are. As he sings the chorus, "As for me, I'm gonna find someone to love me the way I should have loved you," it's hard to imagine Alphin singing from a place of unforgivable pain. Instead, he's simply speaking truth that he knows his listeners can relate to; there's no need for sugarcoating or lying.
Alphin's commitment to that truth never wavers. On the title track, he sings, "You were a heartbreak / Somebody's earthquake / Talking about a fair shake / You never had," and yet, with the steady drum beat in the background, he finds his way past heartache and guides the song to a lyrical climax that requires repeating: "Sometimes words go straight to marrow / Only God knows where we wind up."
The epitome of Alphin's ability get to the heart of nearly anything is found in the closing track, "Grandfather; Grandmother." Here, Alphin pays tribute to his grandparents, both of whom passed away in their 90s only a few years ago. The support and championing he clearly received from them is embodied in this song as Alphin walks through the lives of his grandfather, Jesse, and his grandmother, Allene. "Baptized in the water / That was my grandfather," he sings, following it a little later with, "The last thing she said to me was keep singing for the Lord / I could've never loved another / Like my grandmother."
In his liner notes for Straight to Marrow, Alphin thanks God "for the calling and inspiration to create and persist through challenges." Whatever challenges or obstacles Alphin has faced in his life and career, he's faced them head on and turned them into strikingly tranquil stories that will last well beyond his lifetime.
---