Christone 'Kingfish' Ingram Tours the Blues and Beyond for '662'
---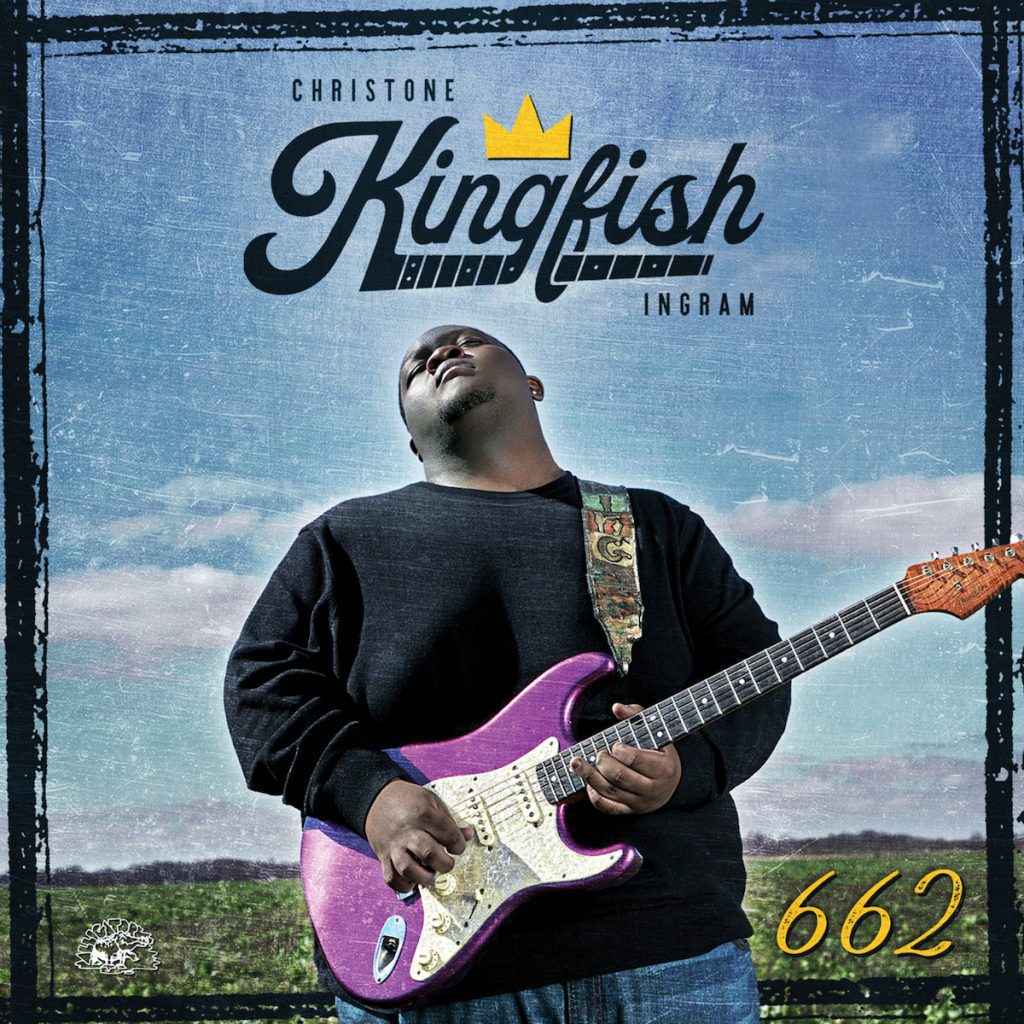 "Get up early in the morning / stay up all night long / drive 500 miles / just to play a coupla songs / Ain't no shortcuts, that's what you do for the blues," Christone "Kingfish" Ingram says on "That's What You Do," from his latest Alligator release, 662. "Live out of suitcase / no time to wash my clothes / love to stick around / but I gotta hit the road," Ingram tells any would-be entanglers of his dedication to his craft.
Ingram made his Alligator debut at 18 with Kingfish, a stunning release that quickly jumped him to the front of the line of up and comers. He's 22 now, but his soul is much older than his earthly years reveal.
What sets him apart from most of his muddy Delta peers is his clarity of tone, clean picking with no dirt fuzzing it up despite its muddy roots. This stuff coils around you and won't let go.
You can hear a lot of hands on the fretboard, a lot of whispers and roars from the past embedded in Ingram's guitar conversations. There's a hint of Hound Dog, some Luther Allison, even some Kingly licks from the royal blues family of Albert, B.B., and Freddie as well as a handful from his mentor Buddy Guy. He's got an ear for soul as well, giving Booker T and the MGs guitarist Steve Cropper a nod on "That's All It Takes." But that's just a jumping-off place. Ingram also has no fear of including rockers like Chuck Berry, who he embraces on the title cut.
That cut, named for the area code for Clarksdale, Mississippi, gives listeners a lyrical tour of Ingram's birthplace. Lots of bluesmen brag or complain about their roots, but few put it so clear-eyed and succinctly as Ingram. It's no glorified, sanitized, PC treatment. He gives it to you warts and all. "I come from a river town / talk about nothing to do / Skeeters come out when the sun goes down / gets awful sticky too." Set to a Berry-inspired choogle, Ingram goes on to describe other pastimes available to the citizenry: "Lots of people get up early / lots of people getting high / got a church on every corner / If you're searching for the bye and bye."
"Rock and Roll" honors his mother, Princess Latrell Pride Ingram, who recently passed, a tribute to the sacrifices she made so that Kingfish could "sell my soul to rock and roll."
But it's not that simple. Ingram's music transcends rock and roll as well as blues, incorporating elements of jazz, and he's recently hinted about incorporating hip-hop into his sound.
Whatever he does, it'll be imprinted with the unique voice of a younger blues statesman with a message that's not the same old recycled stump speech, but the unveiling of a new and innovative path alongside a well-traveled Delta highway.
---