Chris Stapleton Delivers Another Stunner with 'Starting Over'
Posted On November 12, 2020
---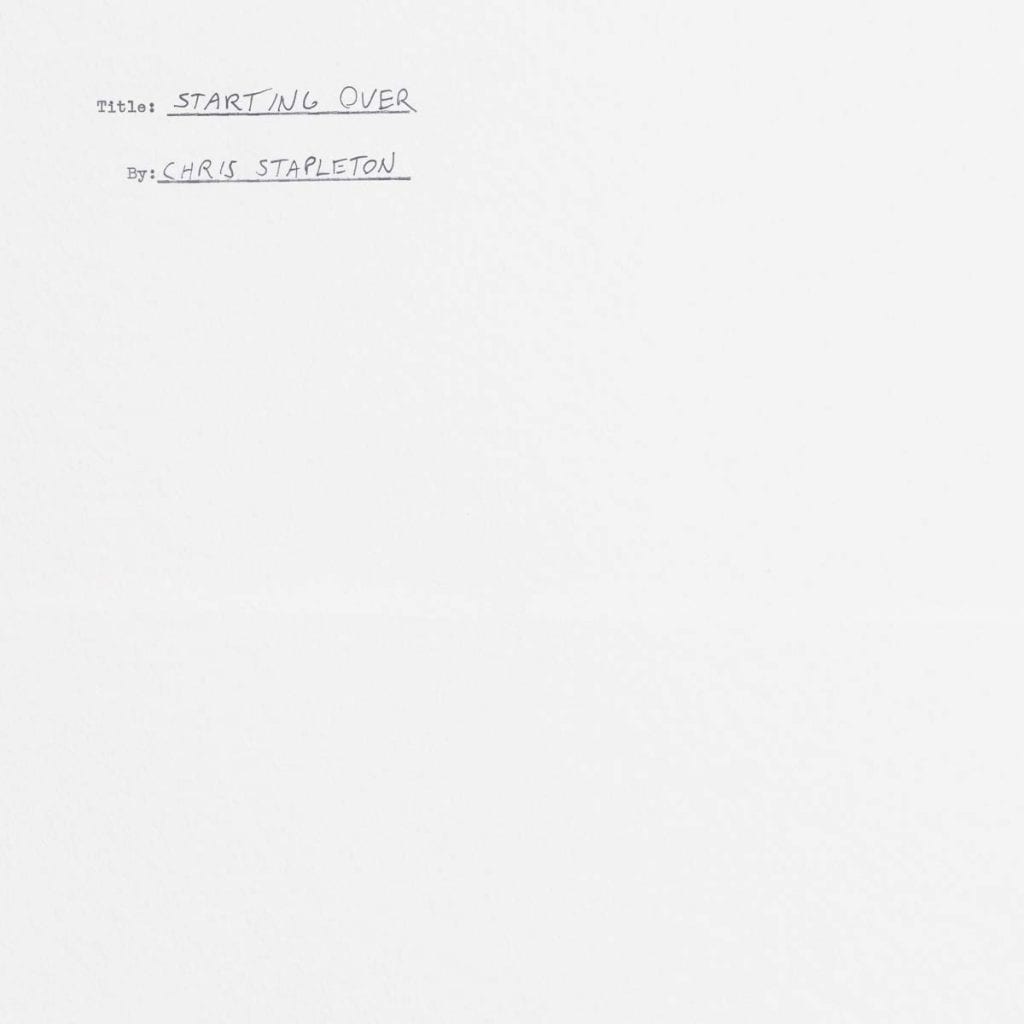 Chris Stapleton's new album, Starting Over, arrives as gift for the weary. The five-time Grammy, ten-time CMA, and seven-time ACM winner completed the album in late February, just before the pandemic shut down so much of the music industry, and before watching the daily body count from the virus rise precipitously left us all yearning for new vistas, for a fresh start. Stapleton's music whisks us away and for a moment at least we can dwell on other horizons. His cigarettes-and-whiskey voice strikes a chord in our hearts, and his ability to pivot from a jaunty ballad to a funky rocker to a lonesome country tune drives us around every musical curve so we can live the ups and downs of the stories he tells in his songs.
The spare title track opens the album with upbeat guitar strums that open into Stapleton's vocals in the verses, creating an emotional richness that blossoms into fullness in the chorus when his wife, Morgane, joins him on vocals and Benmont Tench adds subtle strains on his B3. The song reminds us that starting over — whether in love or other parts of life — involves a risk, "but nobody wins afraid of losing / and the hard roads are the ones worth choosing / and someday we'll look back and smile / and know it was worth every mile."
Hard-driving guitars propel the swamp funk of "The Devil Always Made Me Think Twice" — the phrasing nods to Creedence Clearwater Revival's "Susie Q" — and the piercing lead runs of the instrumental bridge feel a little like the flames of hell licking at our hearts, in a good way.
The atmospheric "Cold" floats along a soul jazz vibe, building languorously as it spirals higher to a heart-rending lead solo on the instrumental bridge that evokes the singer's yearning and palpable confusion about a love gone cold.
Of the 14 songs on Starting Over, Stapleton wrote or co-wrote 11 of them. The three covers include a moving version of John Fogerty's "Joy of My Life" that adds a raw emotional dimension the original lacks. Stapleton pays tribute to Guy Clark with a raucous roadhouse take on Clark's "Worry B Gone" and a touching rendition of Clark's "Old Friends" that may be the album's most beautiful song.
The album closes with the mournful country crooner "Nashville, TN," ushered in on the lonesome, aching strains of Paul Franklin's pedal steel as the singer bids adieu to the city he once knew that has now become a place he hardly recognizes: "I met you when I had a dream / not so long ago now it seems / you tore down my memories / you're not who you used to be / so long, Nashville, Tennessee."
Starting Over may be Stapleton's best album yet, for it displays his knack for writing songs that dig deep into our emotions, whether we're joyfully dancing to beat the devil, sadly packing our bags to hit the road that takes us out of town, or angrily searching for reasons for loss. Every song on the album comes as a perfectly wrapped gift to the listener.
---