Chris Robinson Brotherhood Shines a Light
---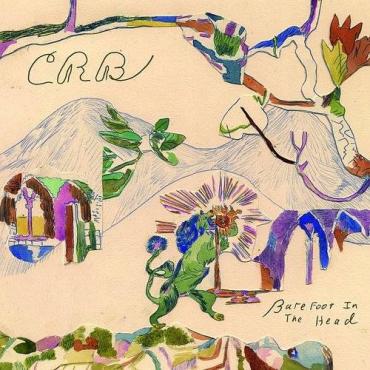 Chris Robinson is proving there's still plenty of fire left in him following his prolific run as the leader of the Black Crowes. On his new record as Chris Robinson Brotherhood, Robinson is joined by bandmates Neal Casal, Tony Leone, Adam MacDougall, and Jeff Hill for a collection of sun-drenched twangy rock and roll tunes. Barefoot in the Head features Robinson's smooth, bluesy rasp alongside psychedelic guitar licks in songs tailor-made for salt, sand, and cold, cold beer.
In just two short years and despite changes within the group, the Chris Robinson Brotherhood has already left a hearty trail of material to mine, but if Barefoot in the Head is your starting point, you could do worse. Robinson crafts dreamy vocal melodies on songs like the retro "Hark the Herald Hermit Speaks" and the hazy "She Shares My Blanket." There's a free-spirited flowiness to the songs on Barefoot, and a warm, Southern vibe that makes it just a little bit country. Delicate piano notes punctuate the whimsical "Blue Star Woman" and banjo and flute peek through on the soft, folksy "Glow."
Barefoot in the Head is atmospheric, tender, and thoughtful. Robinson's songs are practically beaming. "Good to Know" is empowering and hopeful, a tribute to self care. And "If You Had a Heart to Break" has all the charge of a hymn. "High is Not the Top" has a sunny, Western sound with banjo notes clucking in the background, and "Blonde Morning Sun" features swooning steel guitar notes that shimmer over lyrics about introspection and gratitude. This is the message that threads Barefoot in the Head together. It's elevated and optimistic – a dose of something sweet and pure in a dark, pessimistic world.
---