Chris Robinson Brotherhood Continues Psychedelic Journey on 'Servants of the Sun'
---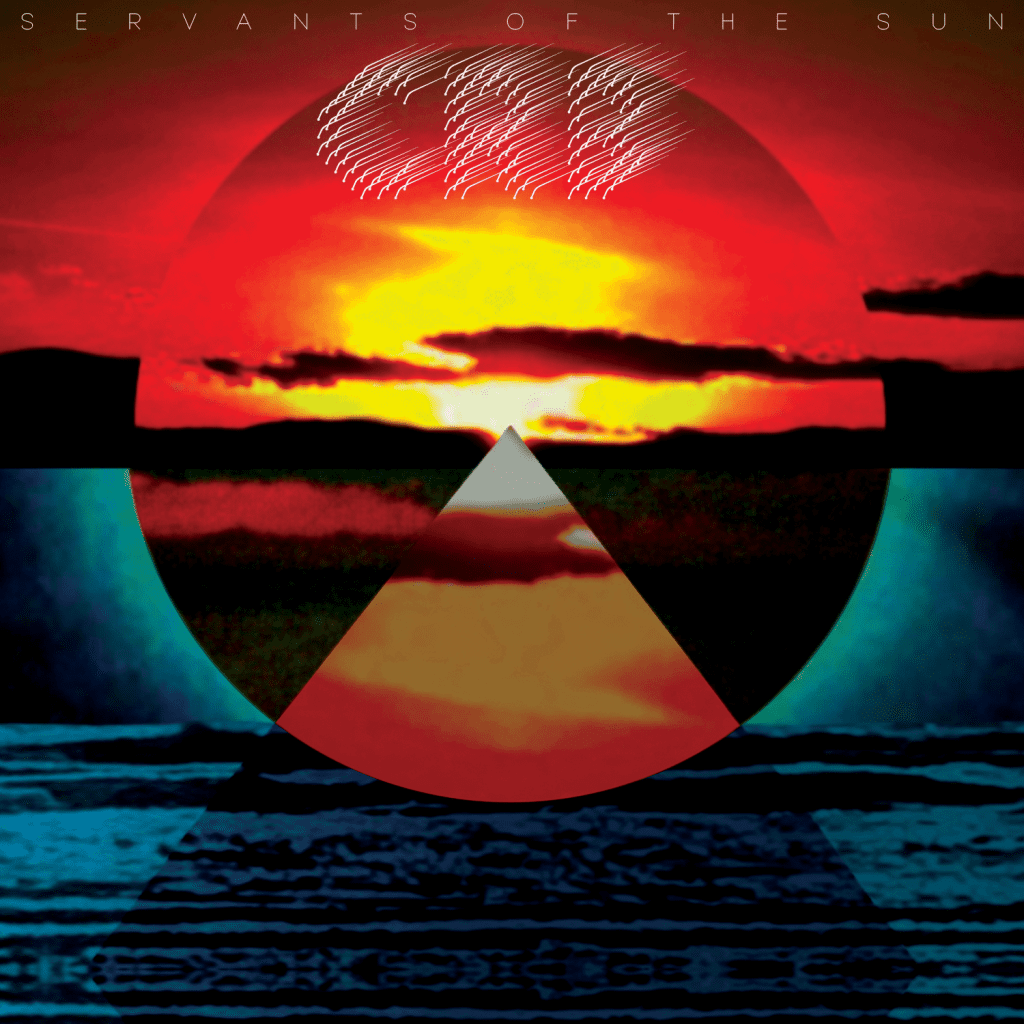 It's unwise to corner Chris Robinson Brotherhood into any one specific genre; since the release of the band's first two studio albums, 2012's Big Moon Ritual and The Magic Door, the Brotherhood has taken its fans on a psychedelic circuit that seems to have no evolutionary end in sight. That maturation continues on the band's sixth LP, Servants of the Sun, as Robinson and company give the clearest and most profound portrayal of their sound to date.
Inviting listeners into an experience that transcends aural pleasures, Servants of the Sun is an immersive journey crafted by Robinson, guitarist Neal Casal, keyboardist Adam MacDougall, bassist Jeff Hill, and drummer Tony Leone. The multitude of sounds produced by the CRB come together for a record that all but forces the mind to create visual manifestations of each song. The first seconds of opening track "Some Earthly Delights" do just that with a whirlwind designed by MacDougall and Casal as Robinson sings the undeniable, yet simple truth, "Some days cold / Some days gold / It's all a dream." In the span of nearly five minutes, "Some Earthly Delights" sets the stage for what's to come on the rest of the album: nine more tracks of utterly distinctive, if slightly quirky, musical arrangements led by Robinson's beautiful lyrics painting pictures of a Saturday night soaked in rock and roll (and maybe a few other substances) and a Sunday morning dripping with existential questions.
As soon as Robinson sings, "Don't take long before you know the score / Just takes one time then you want some more / Find yourself sleeping on the floor / Looking through the bulletholes in your door," on "Let It Fall," he's following up with the soulful, life changing principle, "One thing I know for certain is you got to be free," on "Rare Birds." Robinson's greatest poetic work is highlighted on the closing track, the paradoxically titled "A Smiling Epitaph." Singing about dead-eyed angry angels and the parting clouds, he takes full advantage of the preceding "Madder Rose Interlude" as an opportunity to let the listener take a quick breath, reset, and prepare to wrap up Servants of the Sun, an album that should soon be viewed as the masterpiece of the band's career.
Longtime fans of Robinson will no doubt feel nostalgic when they hear him crooning throughout Servants of the Sun. Time has only added grit and soul to the singer's instantly recognizable pipes, and he sounds better than ever on tracks like "The Chauffeur's Daughter" and "Dice Game." Though, and it should be obvious, outside of the frontman's energy, the CRB offers Black Crowes fans nothing to reminisce about; the Brotherhood has always been uniquely its own since its inception, and the group further establishes themselves as an unshakeable force with their latest record. The unfortunate reality is that a few weeks before its release, the CRB announced that it would be going on an indefinite hiatus, and that MacDougall would no longer be playing keys for them, potentially making "A Smiling Epitaph" an eerily prophetic statement for the band.
Regardless of what the future holds, though, Robinson and the Brotherhood give amazing advice on "Comin' Round the Mountain" not just for their own music, but for all those freaks who want to live life to the fullest: "Let me see through your eyes / Let me taste what has been denied / To go without is to get within / So take my hand, universal friend."
---