Chris Knight Crafts Haunting, Unforgettable Stories on 'Almost Daylight'
Posted On October 9, 2019
---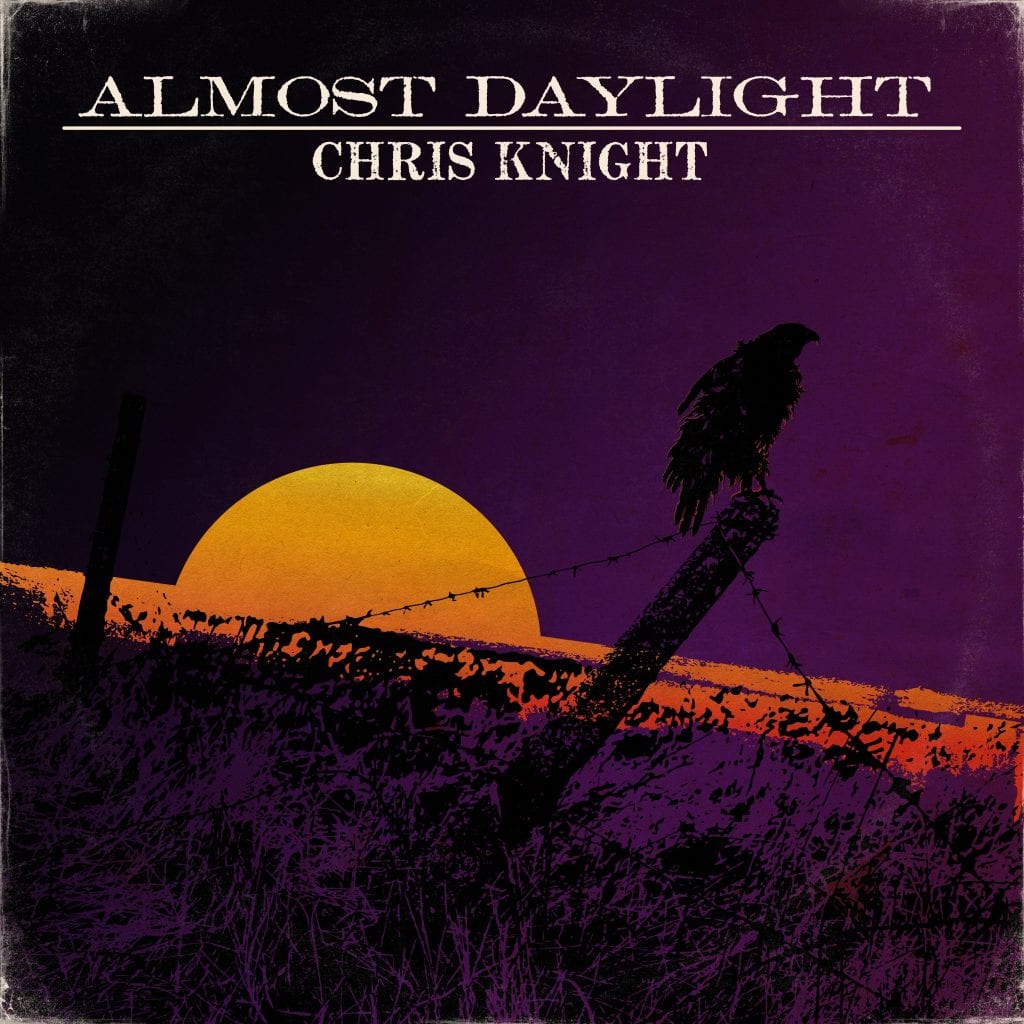 Chris Knight is a storyteller. Since releasing his self-titled debut in 1998, Knight's been telling unforgettable tales in a matter of minutes. Chris Knight opens with the classic "It Ain't Easy Being Me," which begins: "There ought to be a town somewhere named for how I feel / Yeah, I could be the mayor down there and say, 'Welcome to Sorryville.'" Though the song itself takes a hard look at self-destruction, it also perfectly captures Knight's ability to say so much with only a few words. Twenty-one years later, Knight may still want to claim leadership of Sorryville, but with his latest album, Almost Daylight — his first new music in seven years — he continues to prove he doesn't merely write and sing songs, but creates journeys and experiences that pierce hearts and bring listeners into new, but often familiar, worlds.
After all, that is what a storyteller does. As Knight sings about trying to escape small-town frustrations in "I Won't Look Back," it doesn't take long to realize the words he sings are more than a mere anecdote; he crafts a specific universe for two minutes and 46 seconds and invites the listener into it to experience the despair one might feel to be offered a job only if they cut their hair, or to realize that a relationship is the only good thing they've ever been a part of in their life.
On "Send It On Down," Knight is joined by Lee Ann Womack (who sang this song on her 2014 album The Way I'm Livin'), and he opens with what might be one of the most honest and heartbreaking set of lyrics he's ever penned: "Daddy used to own the hardware store / But it and him ain't around no more / I don't know the story but I overheard some / I know he's who I got my drinking from." Then, with help from Womack in the chorus, Knight sets his sights on a higher power as he prays, "Jesus, would you save me / I'm going crazy / I need some help getting out of this town / Are there any answers, I'd sure like to hear one / If you got something, won't you send it on down / While I'm still able to be found." The listener doesn't have to have a father with a drinking problem who owned a hardware store to be forever changed by the power of the story. Knight offers deep, personal access to that power in only the way a true storyteller can.
Womack isn't the only friend who joins Knight on Almost Daylight; John Prine sings with Knight on his own song, "Mexican Home," from 1973's Sweet Revenge, which closes out the record. It's a beautiful send-off for the LP as Prine is one of Knight's biggest influences, and his song now shines in a new light 46 years later.
As he opens Almost Daylight with "I'm William Callahan," Knight says, with a voice that has grown gruffer and, like Prine's, stronger over the last two decades, "I've been cold as Alaska snow, searching for the sun / It was a long time ago / When I had a restless soul." Regardless of whatever restlessness his narrator, or he himself, has felt, Knight has put pen to paper to create and share with the world an album that is one of his finest.
---