Chip Taylor's Sly Humor Gets at Human Truths on 'Whiskey Salesman'
---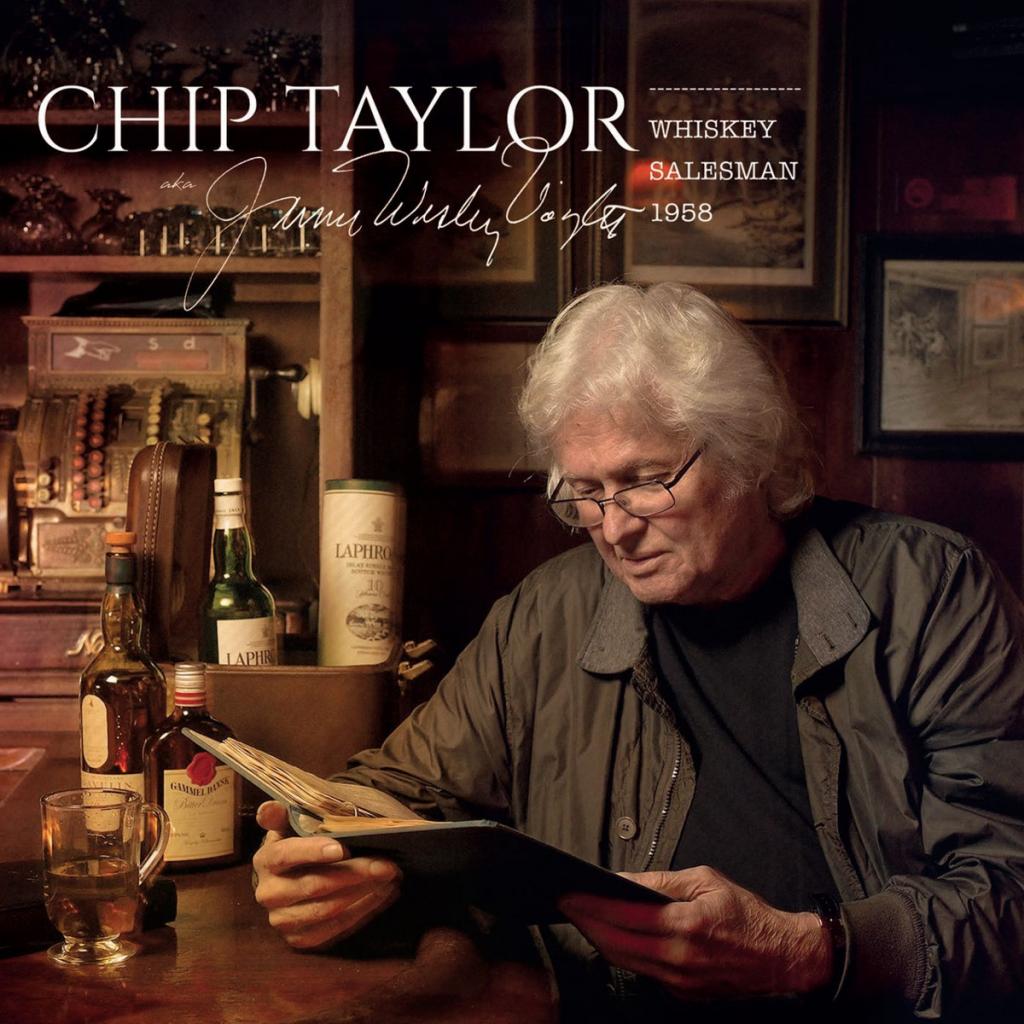 Chip Taylor tells engaging stories of love and lessons learned from hard drinking and gambling. Best known for writing "Wild Thing" and "Angel of the Morning," Taylor knows how to draw us into a song, to drive us around its curves with a nod and wink, and to deliver the moral of the story with a quiet and subtle beauty. As has been the case all along, on Whiskey Salesman his gravelly vocals and spare arrangements of guitar and piano underscore the poignant mood or the humor of the songs.
"I Love You Today" features piano flourishes on the bridge mimicking the rain falling outside the train carrying the singer home. Taylor delivers the chorus in a plain-spoken manner that simply accentuates the depth of his love he feels for his wife: "I love you today as much as anybody / loves somebody, loves somebody." Yet, it's part of Taylor's genius that he weaves in elements of humor and anticipation — he locks himself in the bathroom on the train, but is able to extricate himself just as the train pulls into his stop — into the song.
The title track narrates the tale of a grizzled old whiskey salesman who discovers he's pretty good at betting on horses. With the horses, as in life, he finds that "some ran crooked sometimes / some ran straight / one didn't come across the finish line till quarter past eight." The narrator shares the lessons he's learned from the horses: "This is a horse race handicapping lesson and a life lesson / always do your homework / search hard to find the truth / if the horse you bet on didn't run a good race / don't put the blame on anyone but you." When the singer starts to question "why," he slides into George Jones' "Why Baby Why." On "Naples," Taylor tells the story of a trip to the pretty little Florida town, his words floating over a sparkling piano and guitar chords that open into a swelling chorus that takes him back to an earlier time, when he was "standing next to a sand castle with high tide moving in." "A Sip or Two of Good Scotch" rides along a Roger Miller-like piano wave from Miller's "Chug-A-Lug," name-checking the friends Taylor loves to sit and sip with, among them John Prine.
Whiskey Salesman, Taylor's 40th album, finds him at the top of his songwriting game, tugging on our hearts and revealing our vulnerability through songs that embrace human flaws and struggles with humor and with sly, knowing glances at our lives.
---