Charley Crockett Channels Hard Luck into 'Welcome to Hard Times'
---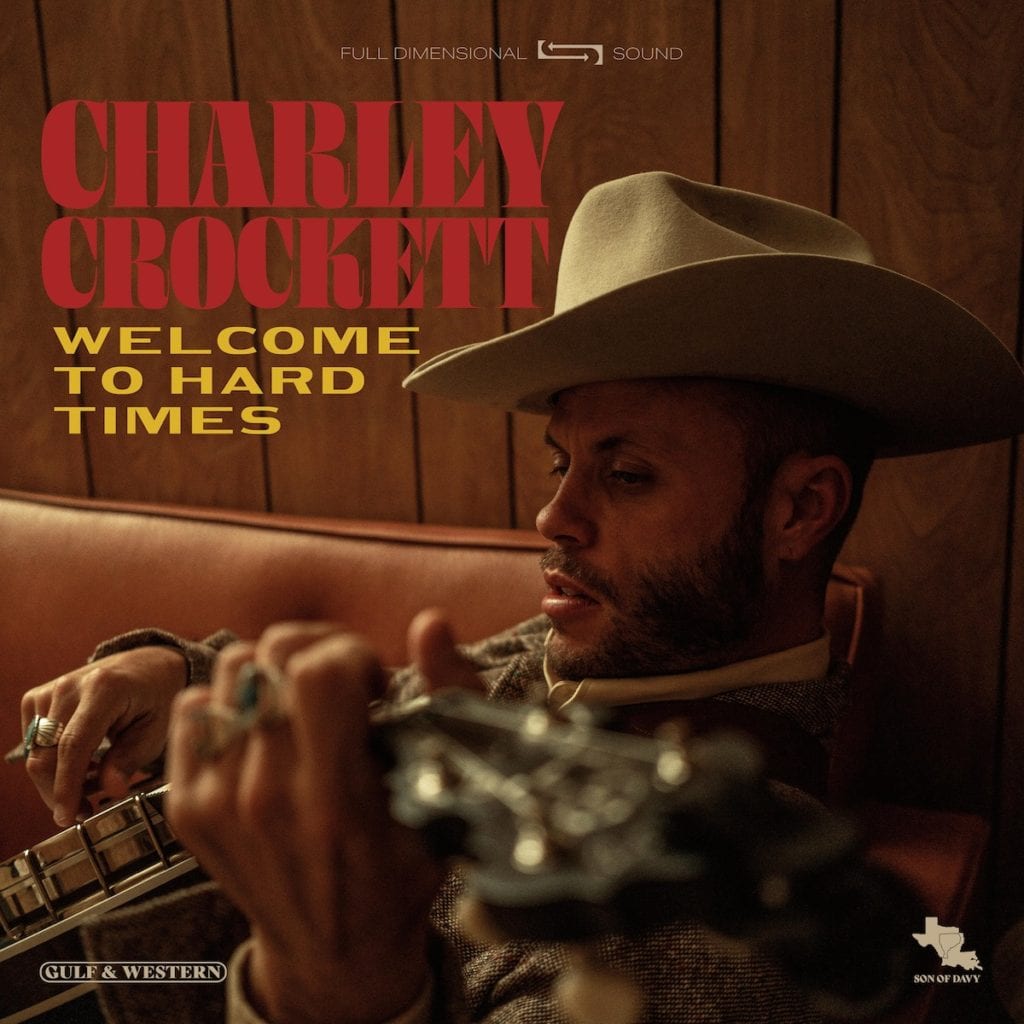 "Welcome to hard times and feelin' low / Do you like sinnin'? No? / Well, you will before you go … ", Charley Crockett sings in the chorus of new album's opener and title track, "Welcome to Hard Times."
The singer comes honestly by the hard-luck world he creates in this project, where the decks are stacked against him, the marginalized and impoverished masses can't catch a break, and no one is immune from the ravages of an unfair life. He himself grew up experiencing poverty and homelessness, lost his sister to addiction, and was twice convicted of crimes he didn't commit.
Then, at a routine checkup in January 2019, Crockett was diagnosed with a rare congenital heart condition called Wolff-Parkinson-White Syndrome, along with aortic valve disease. He underwent immediate, life-saving heart surgery. Crockett said the experience brought his creative vision into stark focus, and that he soon set about making "an album that would try to reclaim the conversation about country music."
That project is Welcome to Hard Times, spawned from the singer's vision of a "dark '60s country record" and made with expert help from producer Mark Neil (of the Black Keys) and collaborating songwriters Pat McLaughlin and Dan Auerbach.
The kind of country music that Crockett seeks to "reclaim" draws together an amalgamation of styles, from the slow, soulful "Wreck Me" to the honky-tonk blues of "Heads You Win." Steel guitar, banjo, and tinkling keys share the melody with his vocals so poignantly that often, throughout the songs, the instruments feel like duet partners.
Flat, fatalistic lyrical quips are a theme throughout the record, too. "I give up so much of me / I should probably be charging a fee," Crockett sings in "Paint it Blue." "I should have seen it coming, but fools like me never do / Heads, you win, tails, I lose," he laments in "Heads You Win."
But for as bleak as its lyrics may be, on a sonic level, Welcome to Hard Times is no raw deal. Crockett creates a decadent, musical landscape on this album, with harmonies as sweet and cloying as hookah smoke and an eerie whimsicality that hearkens back to projects like Lee Hazlewood's Cowboy in Sweden. At the crux of the album is Crockett's velvety baritone, so rich and soothing that it feels like an indulgence no matter how grim a message it might be delivering.
---