Casey Neill's New Album Is Driven by Determination
---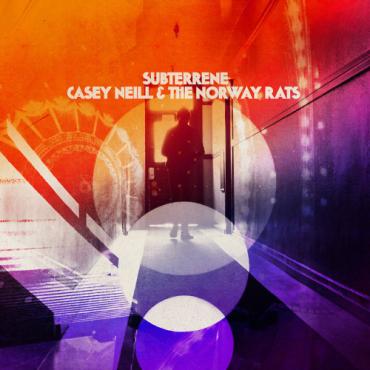 It's been five years since the last album appeared by Portland Oregon's Casey Neill & The Norway Rats, a veritable supergroup whose membership includes some of the Northwest's most accomplished musicians. If the band's new album Subterrene offers any evidence whatsoever — and it does — it's been time well spent. Subterrene packs a real punch, a forceful set of songs that rings with anthemic majesty.
The immediate evidence of that can be found on opening track "Beloved Accomplice," a song that soars with pure drama and determination. Throughout, Neill's intents seem to be focused on elevating his efforts to higher realms, the result of which is an overarched sound of stoic proportions. There's not a single song here that's not underscored by that overt intensity, whether it's the propulsive drive and reflection of "Savages," the riveting, rock steady deliberation of "Everyone Wants to be Found" or the quiet and contemplative "Darken Down" Likewise, with such notables as Scott McCaughey and REM's Peter Buck (both of whom he plays with on a part time basis in the Minus 5) and various Decemberists in tow, the music is assured and intense, a set of songs that aims for visceral impact.
Neill claims to have named the disc as a nod to punk icons X-Ray Spex, whose song "Let's Submerge" supplied the lyric from which the album takes its title. With the defiant attitude and obvious insurgency that ripple through these songs, an otherwise overt bond isn't difficult to discern. The ominous "Siphoners" and its companion piece "Moving Through the Trees" each underscore that impression. There's a sense that the singer is seeking to find his way out of the present malaise and the larger cloud of despair that lingers over everyone overall. It's indicative of the troubling times we find ourselves in these days, an aura of uncertainty that informs the album initially.
That terse attitude makes Subterrene all the harder to ignore, and in turn, makes this a milestone in Neill and company's trajectory thus far. A more emphatic effort is hard to even imagine.
---