Brothers Osborne Blend Country and Rock to Solidify Own Sound on 'Skeletons'
Posted On October 7, 2020
---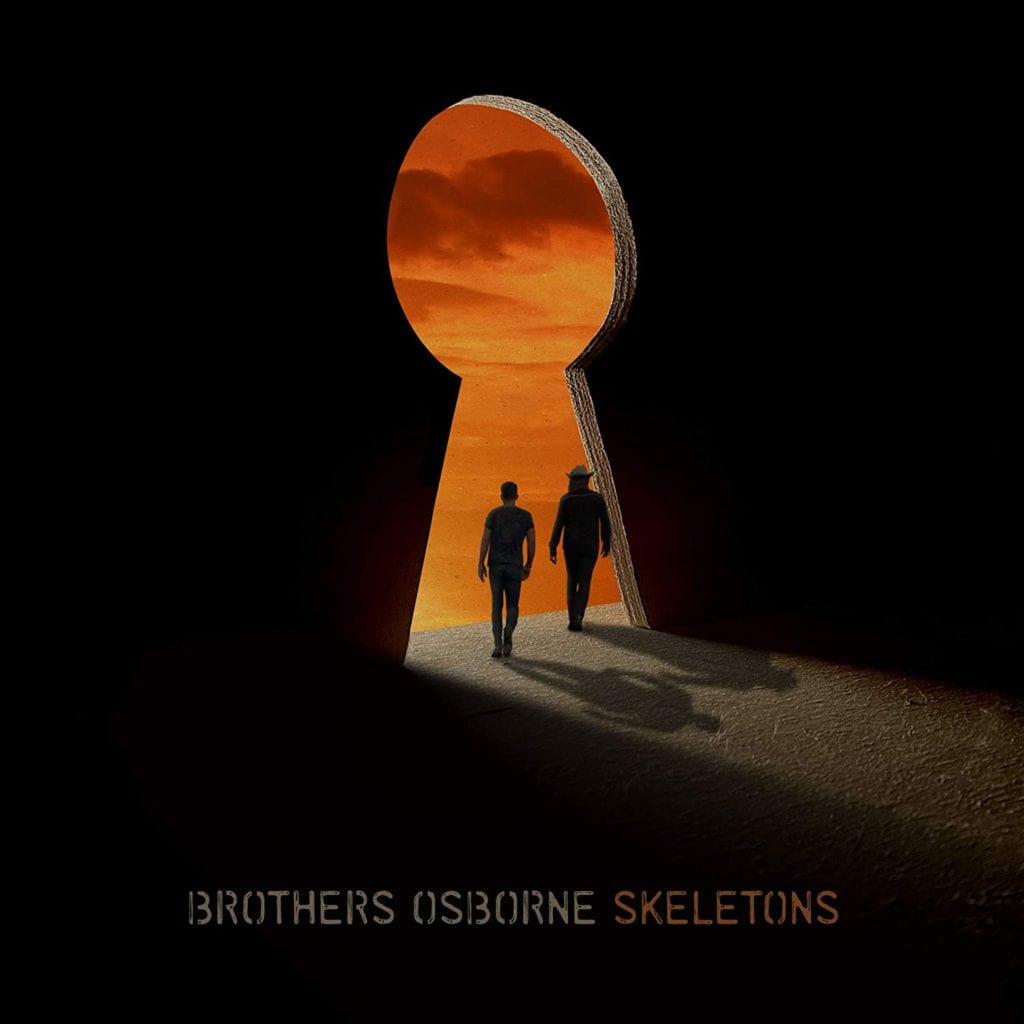 Siblings Donny and Marie Osmond may have grappled with their country-to-rock-and-roll balance, but the Brothers Osborne demonstrate greater comfort with their family's ratio on Skeletons, the duo's third album of heavy, glam-laced country.
The brothers, singer T.J. and guitarist John, come from Deale, Maryland, less than two hours below the Mason-Dixon line. While their music oozes country, the sound comes largely from the production, featuring small, modern country drums and T.J.'s voice, which is all drawl (as are John's backing vocals). But the foundation of their music is much more expansive, and like the duck-rabbit illusion that allows the viewer to see whichever animal they choose, listeners can hear different genres once they orient themselves away from the initial wave of modern country.
So a song like "All Night" sounds like a familiar line dance track, but with something unusual catching the ear. It's got an earnest, soulful quality that makes the tune feel special. And then you home in on a strong guitar riff that's driving the song and realize that with a small tweak to the drums and slightly more aggressive vocals, this could be a ZZ Top song. "Hatin' Somebody" is a standard country beat, but built upon electric piano and slide guitar, giving it an unexpected Faces feel.
The Brothers Osborne don't just pull from classic rock, though. "Skeletons" is a huge groove and explosive chorus with strong Celtic musical undertones and organ supporting the song. Jon Bon Jovi turned his band's "Wanted Dead or Alive," influenced by Western soundtracks, into the more propulsive solo track, "Blaze of Glory." The Brothers Osborne pick up the baton from there and race their song delightfully close to '80s metal.
"I'm Not for Everyone" is a slower number, country guitar licks giving way to a zydeco groove, complete with accordions and an always-welcome shout-out to Townes Van Zandt.
There's a complexity to Southern rock. Even bands like Lynyrd Skynyrd and the Allman Brothers, both proud of their Southern roots, worked mainly in rock and roll vocabularies. Skeleton rocks hard, perhaps epitomized by "Muskrat Greene," an instrumental track of chicken-picking guitar that wouldn't feel out of place on many metal albums, but the country is always front and center. Bands like Brothers Osborne (and the similarly cross-pollinated Cadillac Three) are dedicated country fans interested in creating familiar modern country songs. But they get there not through fiddles and pedal steel, but with distorted guitars and alt-rock bombast. It's glam metal hiding in country, Donny and Marie finally unlocking a path to truly understanding their differences and similarities.
---