Brandi Carlile's Uncomfortable Truths Feel a Little Too Comfortable on 'In These Silent Days'
Posted On September 30, 2021
---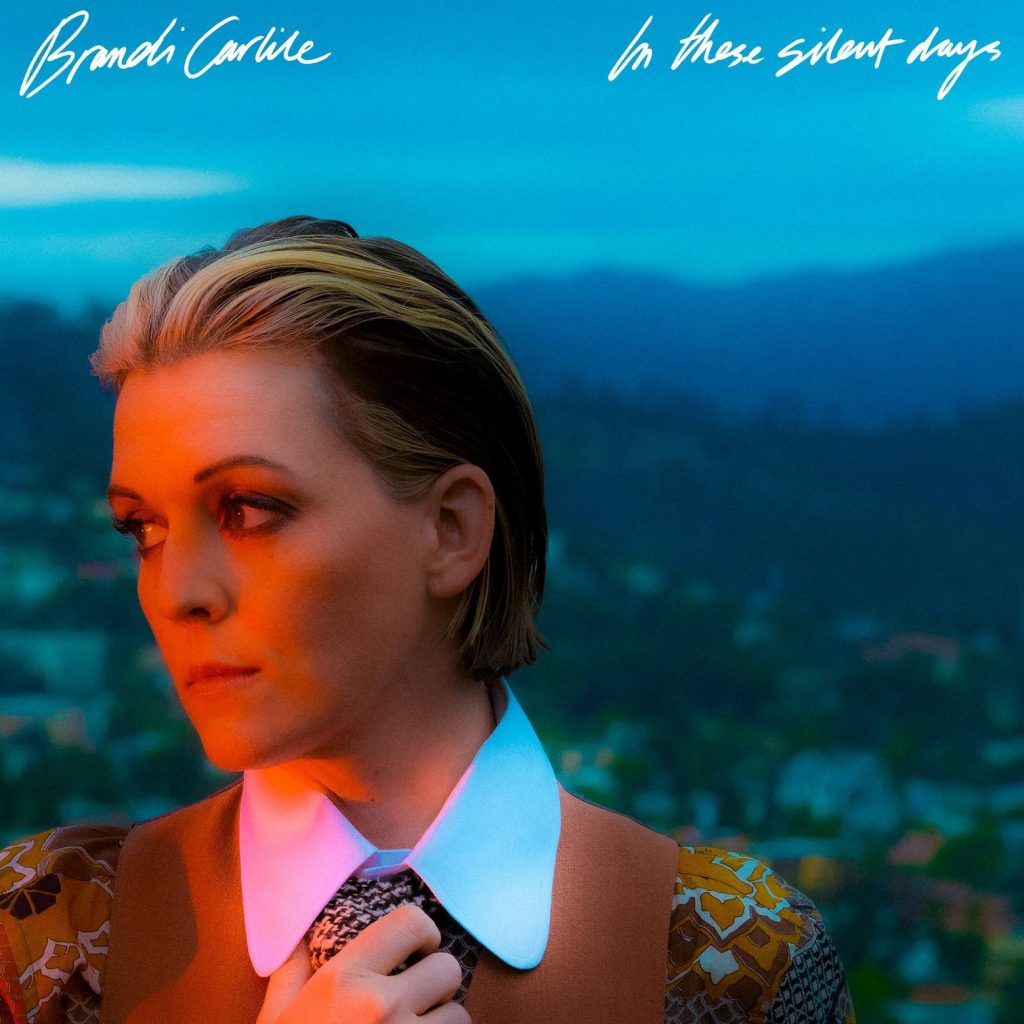 Brandi Carlile's new album, In These Silent Days, is uncomfortable. Don't worry — she sets us up for it from the jump with "Right on Time," a sparse ballad about recovering from a fight with her wife of nine years, Catherine Shepherd. From the outside, the past few years have seemed nothing short of sublime for Carlile: on-stage collaborations with nearly everyone at the 2019 Newport Folk Fest, the rip-roaring success of The Highwomen, multiple Grammy nominations for her own work and for her turn at producing on Tanya Tucker's triumphant album, the publication of her blockbuster memoir Broken Horses, winning the Americana Music Association's award for Artist of the Year last week. But In These Silent Days grapples with the rockier aspects of Carlile's life.
Even the sunnier songs come with some qualifications: Carlile follows up "Right on Time" with "You and Me on the Rock," a sunny, Sheryl Crow-inspired acoustic rock song that at first blush seems to fall into the time-honored tradition of love songs that forsake worldly pursuits for the beloved other. Yet even these lyrics are weighted with a sense of sadness.
Amidst the melancholy, Carlile appears to be trying on a number of different hats: "Letter to My Past" evokes a Carole King-style confessional, complete with warm, throaty vocals. The show-stopping "Broken Horses" is a Led Zeppelin-style number well suited for the arenas Carlile has been selling out. Carlile has observed that many of the songs on this album came to her while she was working on her memoir. "Broken Horses" (the song) is a defiant reassertion of self, standing in contrast to her preternaturally empathetic "By the Way, I Forgive You," the title track to her previous album — but hey, we all contain multitudes.
While all of the songs on In These Silent Days convey the hard-won lessons and self-awareness we've come to expect from Carlile, there does seem to one missing ingredient: vulnerability. When Carlile grapples with her anger, we never actually see her viewpoint: On "Right on Time," the narrator addresses the second person. On "Mama Werewolf," an attempt to explain her mental health concerns to her children, Carlile places the emphasis on them: "If my good intentions go running wild / If I cause you pain my own sweet child / Won't you promise me you'll be the one / My silver bullet in the gun." We are never given a sense of Carlile's own interiority.
Thus, In These Silent Days does not evoke intimacy. Returning to the well with producers Shooter Jennings and Dave Cobb, the album's sound is huge and lush, perhaps anticipating the large audiences Carlile will play to as time and safety standards allow. On its own, that's a great thing: Carlile and the Hanseroth twins have the chops to fill up plenty of space, and this album is a fitting marker to this chapter of Carlile's life. But for an album that is ostensibly meant to expose rough edges, it's hard to reconcile the song's meanings with the music when those edges have been sanded down.
---