Bobby Rush Goes Back to Basics on 'Rawer Than Raw'
Posted On September 2, 2020
---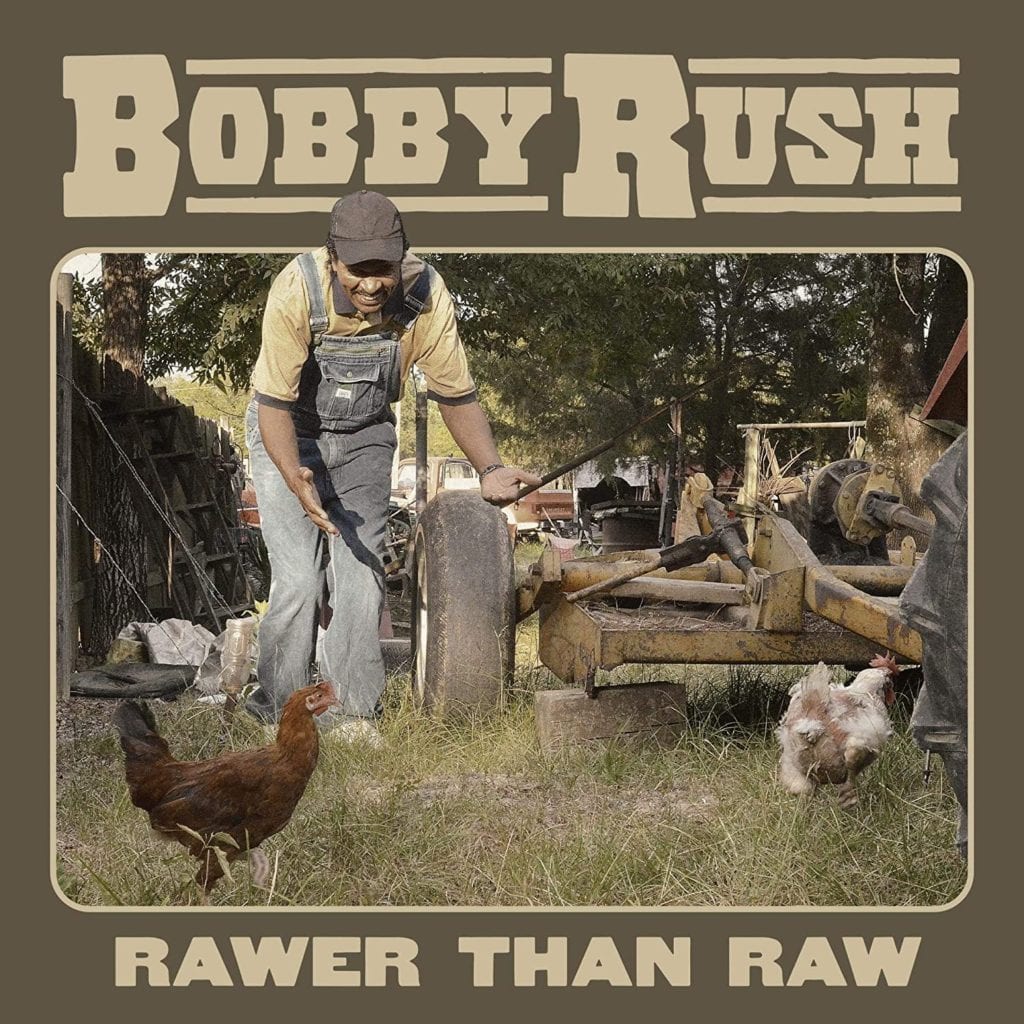 Bobby Rush got crowned King of the Chitlin' Circuit for his dynamic delivery of soul, blues, R&B, funk, and gospel. For his latest outing, Rawer Than Raw, he's gone back to basics. But that doesn't mean he's any less dynamic. Even stripped down, Rush delivers the goods hard and strong with hands, mouth and feet, playing acoustic guitar and harp, his shoes tapping out percussion.
The concept for Rush's latest outing was to do a follow-up to 2007's Raw, his first acoustic release. That record set the stage for Rush to include an acoustic live show sideline, Bobby Rush, An Intimate Evening of Stories and Songs, which he still performs on an irregular basis.
For Rawer Than Raw, Rush selected songs that moved and influenced him over the years. Rush has reworked and retitled Skip James' "Hard Time Killin' Floor Blues" as "Hard Times," making it even darker and more percussive than the original.
Rush thought of James as a father figure, but Howlin' Wolf was his go-to guy for getting things done your own way regardless of what other people thought. Rush resurrects Wolf's stark howler "Smokestack Lightning" as best as a man can do who's not in possession of Wolf's unearthly growl.    Rush makes a comeback on Wolf's "Shake It for Me," redeeming himself with a take that's more constrained than Wolf's wild and woolly delivery on the original but still has plenty of power and bombast. It's a piece he can include in his electric sets as an acoustic number that won't bring down the energy of the live show.
Muddy Waters gets his due as well on "Honey Bee, Sail On," with Rush's version a bit starker than Waters' electric glide on the original.
Without the benefit of electricity, Rush makes Elmore James' "Dust My Broom" just as rowdy and raucous as James's slide throwdown classic.
"Down in Mississippi," is not the J.B. Lenoir tune covered by Ry Cooder on 1986's Crossroads and Mavis Staples on 2007's We'll Never Turn Back, but a Rush original credited to his real name, Emmett Ellis Jr. His boozy travelogue is a tale of rambling on Beale Street, getting high as a Georgia pine on moonshine. Rush sprinkles three more originals throughout the mix as well.
Rush's performance here is electrifying, a tutorial on how to unplug without losing any of the wattage.
---