Bob Dylan Finds Muses in Classic and Contemporary Culture on 'Rough and Rowdy Ways'
---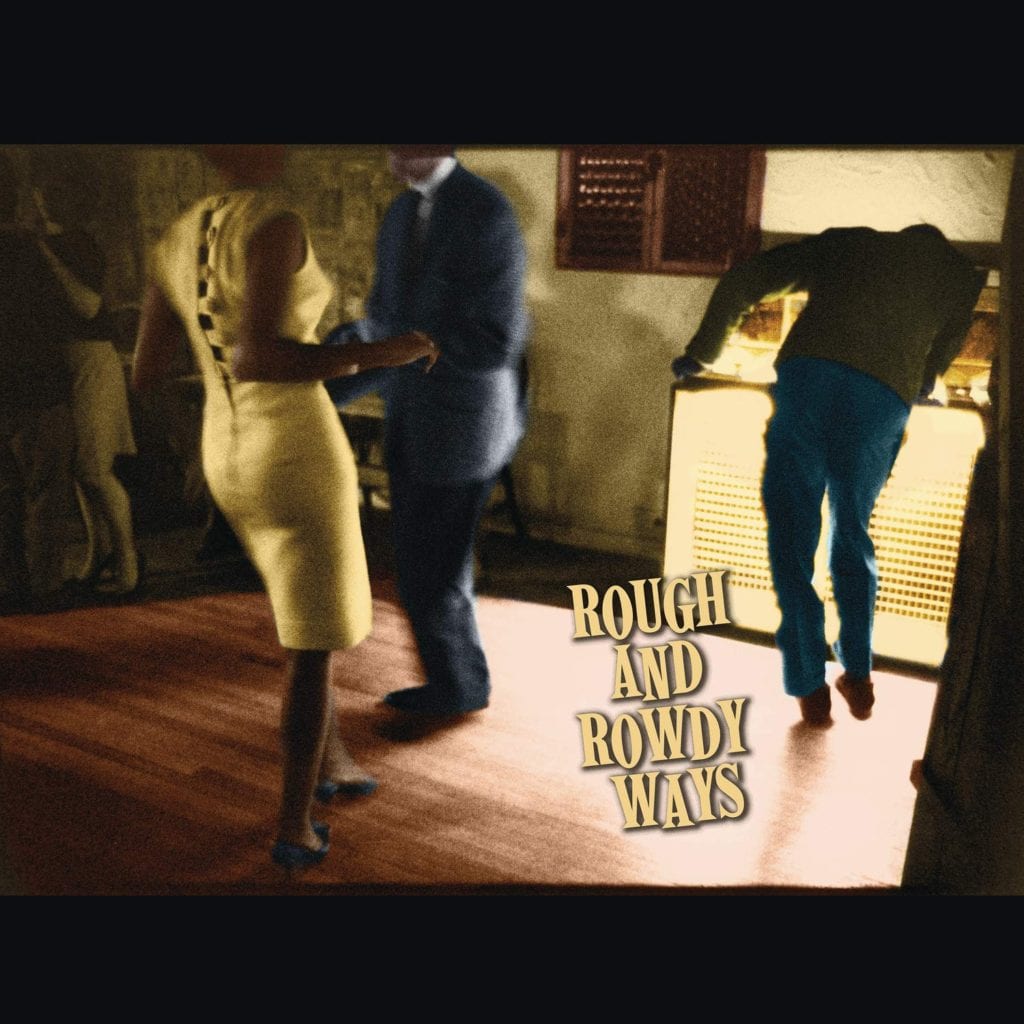 Rough and Rowdy Ways, Bob Dylan's first album of new songs since Tempest (2012), has been rumored since last fall, and much anticipated after its formal announcement last month. His 17-minute "Murder Most Foul" appeared on March 27, and two other songs from the new double album, "I Contain Multitudes" and "False Prophet," have since been released. They're a good sampler of the record's contents, but rather like the part of an iceberg that shows above the waterline. The heft and depth of Rough and Rowdy Ways (out June 19) is a pleasure, a relief, and a blessing in an age in which songwriting largely consists of consortiums of people penning computer-assisted hits. Dylan doesn't play these silly games. His lyrics rip and roar, kiss and purr; the cast of musicians assembled for these songs, as yet unannounced, from the sound of the tracks might include not only his own traveling band but a whole zodiac of stars.
The rhyming couplets in which Dylan writes are as sweetly and keenly turned as one might expect of a Nobel Laureate in Literature. His words are often short and simple — Ann Wilson of Heart has rightly called them "Hemingwayesque," and Dylan a "master of metaphor." The brevity increases the intensity. Even when Dylan snags a line from another writer — he's fond of using William Shakespeare and classical epics, all of which he clearly knows well, on this album — he uses it to punch and dazzle, to make something different happen:
Well, it must be the winter of my discontent
I wish you'd'a taken me with you wherever you went
And later, from the same song ("My Own Version of You," a Frankenstein jam if ever there was one):
Can ya tell me what it means to be or not to be?
You won't get away with foolin' me.
Cultural referents abound; Dylan has never limited himself to one place or time when he can use two, or many. Liberace, Leon Russell, and St. John the Apostle are pianists together; Civil War and World War II generals "cleared the path for Presley to sing" and "carved the path for Martin Luther King." In "Key West (Philosopher Pirate)," my own favorite song on the album, I was delighted by the line "Fly around, my pretty little miss." My grandfather sang that old bluegrass standard from Galax, Virginia, to me from the time I was a toddler. Dylan's passion for the Muses, and particularly for Calliope, the beautiful-voiced muse of epic poetry, has never been in doubt, but in "Mother of Muses" he asks for her directly, in a moving verse of a song that is more of a hymn:
I'm falling in love with Calliope
She don't belong to anyone, why not give her to me
She's speakin' to me, speakin' with her eyes
I've grown so tired of chasing lies.
Mother of Muses, wherever you are
I've already outlived my life by far.
The gritty, gorgeous "Crossing the Rubicon," named for the irrevocable step Julius Caesar took on the way to becoming dictator and paving the way for the Roman Empire, is one of the best songs on the record. The powerful first person (and most of Rough and Rowdy Ways' songs are from the "I" point of view) is full of sass and spite and broken heart:
You won't find any happiness here, no happiness or joy
Go back to the gutter, try your luck, find you some nice pretty boy
Tell me how many men I need, and who can I count upon,
I'll strap my belt, I'll button my coat, and I cross the Rubicon.
As you finish listening to "Key West (Philosopher Pirate)," you realize you've been hearing an album of love songs. Dylan is sharing what he loves with us: the skipping reels of rhyme, the literary texts, his friends like Allen Ginsberg, musicians from Jimmy Reed to Elvis and Buddy Holly, religions, languages, places both real and imaginary. On Rough and Rowdy Ways, Dylan lets us in to his imaginative landscape, and the real and fictional folks who people it, in a way that he hasn't since Highway 61 Revisited. The lyrics will take you by the throat and shake you; the smooth sound of the songs will charm you; and you'll find couplets stuck in your memory for good well before the end of release day.
---