BJ Barham Goes Home, to Rockingham
Posted On September 6, 2016
---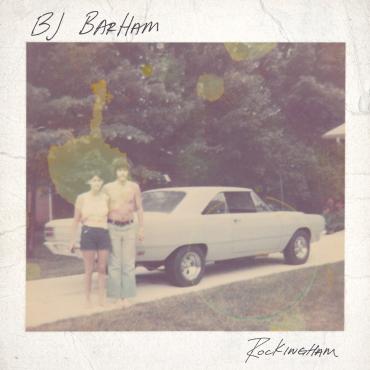 BJ Barham has the kind of voice you trust to sing about the things that dominate his first solo album, Rockingham – a deep, muscular, weathered Southern twang that sounds exactly right on topics like aging and compromise, marriage and fatherhood and blue-collar labor in a working-class town that feels smaller now, the articulated emotional undercurrents of American masculinity.
Rockingham is named for the North Carolina county that Barham, better known as the frontman for the Raleigh-based alt-country gang American Aquarium, was raised in, and the subject matter comes from a genuine connection to these kinds of American stories, both personal and general. Some of the songs on Rockingham, digging into such well-mined veins, though, come across as too overly earnest; Barham better hits the mark when he gets more intimate, as on the tender father-to-daughter ballad "Madeline" or the hushed "The Unfortunate Kind," a love story from a widower, told all the way til the end, that's about as heart-wrenching as it gets: "I watched you fade away while I was holding tight to you/ until the nurses pulled me back and said there's nothing you can do."
Grittier, darker and harsher stuff shines even more, like the rural-noir crime tale "O'Lover," and the closing "Water In The Well," which wraps utter desperation – "a bible in my left hand, a pistol to my brow" – in warm piano and plaintive steel. It was global tragedy – the massacre at Paris' Bataclan theater in November 2015, when American Aquarium was coincidentally on the road in nearby Belgium – that inspired Barham to make a solo album. With Rockingham, he shows a keen ear for the smaller, everyday local tragedies – and triumphs – that are just around the corner from all of us.
---