Billy Wylder Strikes a Chord with Musicianship and World View
Posted On September 5, 2018
---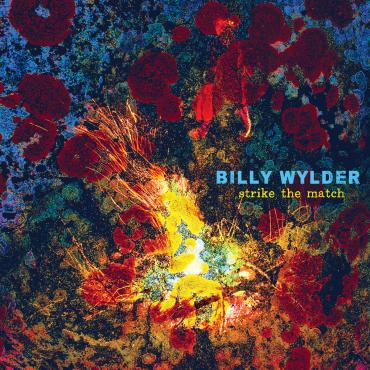 The last five years have done a lot for Avi Salloway. He's been a political and environmental activist, traveling the world to fight for social and eco-justice in both the Middle East and America. And musically, he spent four years touring with Bombino, the critically acclaimed Tuareg guitar god who's been instrumental in bringing the rhythmic desert blues of his native Niger to American audiences.
Judging by his newest album under the band moniker Billy Wylder, that collaboration has proven to be an important one for Salloway. Strike the Match is more groove-laden affair and ultimately a more satisfying listening experience than Billy Wylder's solid, albeit slightly precious, 2013 debut Sand and Gold.
The Bombino influence is evident on the album's opening track "Great Blue Heron." Featuring a guest spot from Lake Street Dive's Bridget Kearney, the chord progression and melodic structure would fit right in on Azel, the 2016 Bombino release Salloway played on.The desert blues style of "Great Blue Heron" suits it well, adding a sense of mystery and majesty to a track designed to imbue the spirit of the bird's dreamy, slow-moving flight pattern.
Strike the Match is at its best when balancing political themes with deeply rhythmic song structures. On "Medicine Mama" Salloway pleads, "Feel the fire now, Don't you wait, don't you wait, we ain't got time." At the tail end of this lyrical passage, he comes in with a slightly off-kilter guitar line, heightening the tension behind his words.
It's not all variations on themes Salloway explored with Bombino. "Fourth of July" is a tightly composed rumination on what it means to be an American, the good and the bad, that rides a riff that's one part Zeppelin and one part early 2000s garage rock revival. One of the more interesting soundscapes Salloway puts together is on "Vital Signs." Channeling the layered guitar style and production technique of Johnny Marr and a croon reminiscent of young Morrissey, it sounds like a rootsy Smiths song. With gorgeous harmonies from Isa Burke, the current Billy Wylder lineup puts together a lush, moody backdrop for Salloway's topical political lyrics.
For those looking to indulge their folky inclinations, "Roar of the Wild" fills that space. It fits right into the earthy, folk aesthetic Salloway and the first incarnation of Billy Wylder laid out on Sand and Gold. Salloway, over a gentle melody and simple rhythm, sings of the solace and companionship he finds in and from exploring the natural world. It's a style and subject matter that could easily veer into sounding twee or pretentious, but Billy Wylder pulls it off with a graceful aplomb.
When listening to Strike the Match, it's apparent just how much Salloway has matured as a musician and political thinker since first releasing an EP as part of Americana duo Avi and Celia in 2007. Between touring with Bombino, his environmental activism and longtime humanitarian work with Heartbeat, an organization that works with Israeli and Palestinian youth to encourage better understanding and healthier discourse through musical interaction, he's interacted with a wide range of cultures and people.
He's also absorbed a lot of different instrumentation, arrangements, and musical styles. What's impressive about Strike the Match is how Salloway incorporates this bevy of influences simply and tastefully to create something that must have taken a lot of thought and compositional work, but sounds organic and engaging. I imagine that isn't an easy thing to accomplish, but Billy Wylder can certainly fool you into thinking it is.
---