'Big Road' Allows Space for David Bromberg's Big Range of Musical Inspirations
---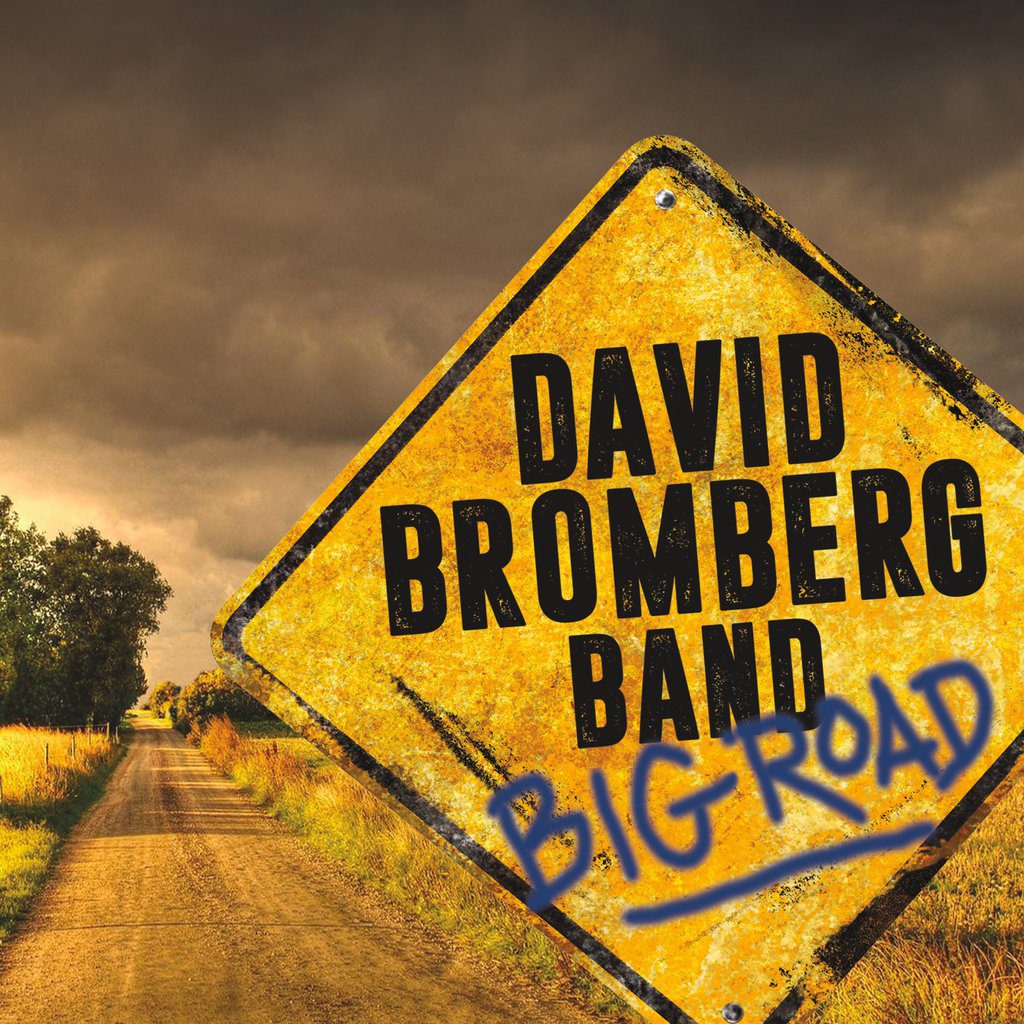 If you didn't know any better, you could easily be forgiven for thinking that David Bromberg's new album wasn't the work of a single performer, recorded at a particular moment in time. There are so many musical voices and melodic styles in evidence that Big Road could easily pass for a career retrospective or a compilation featuring several diverse but likeminded artists. And that's not a bad thing.  Since he released his first album in 1971, Bromberg has always embraced a "kitchen sink" philosophy toward music in which every conceivable style — swing, folk, country, rock, bluegrass, and more — and permutation of a tune is treated with equal reverence.
The two opening tracks of Big Road, the title song and "Lovin' of the Game," are dynamic full-band numbers that give Bromberg and his band an opportunity to flex their very impressive chops, yet somehow they are the least compelling songs of the album. It's when he takes it down a few notches that his listeners can really hear the grace and subtle interplay between instruments that has always defined his work.
Bromberg continues to be audacious and completely without fear when he approaches a song.  How many other 70-something Jewish men could take on an a cappella version of "Standing in the Need of Prayer" and pull it off with such finesse?  For those who admire Bromberg's string work, the "Maiden's Prayer/Blackberry Blossom/Katy Hill" medley and his rendition of "Mary Jane" are gorgeously expressed numbers that confirm what a great player he has always been. As usual, Big Road features a few Bromberg originals like "George, Merle & Conway" and "Diamond Lil" that blend seamlessly with traditional numbers like "Who Will the Next Fool Be?" and John Herald's "Roll On John" that closes the album.
Bromberg isn't pushing any new boundaries or taking any obvious risks on Big Road, and that's just fine. More than four decades into his career, he continues to breathe new life into very old songs by approaching them with the attitude that even though traditional music is sacred, it certainly isn't fragile. He has never been a musical purist like John Hammond, nor an artist like Leon Redbone who lovingly recreated a lost world through sound. Instead, he has always dived right into melodic and lyrical structures that are older than America and treated them all equally. By doing this, he communicates something that few outside of Bob Dylan or The Grateful Dead have ever succeeded at: He reflects roots music in all of its divergent pathways back to his listeners and allows it to stand on its own without judgment or apology. Big Road is a truly masterful work.
---