Bassist/composer Manuel Muzzu's new album is remarkably direct take on fusion
Posted On December 10, 2018
---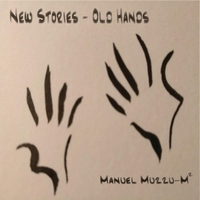 Bassist/composer Manuel Muzzu is a gifted musician from Italy with a broad sonic scope. His sound is remarkably direct, borrowing from the classic spirit of fusion music, but also filling in the gaps with a lot of personality. His most recent studio album, New Stories / Old Hands, has such a beautifully poetic title that hides a collection of ten songs, each stretching the artist's output towards different ideas.
Opening number "Growling" is a unique combination of funk and rock, with a powerful groove and a stunning '80s twist. On the other hand, trackss such as "0,30" and "Stolen Notes" veer towards jazz music. There is also room for a beautiful and intimate piece, "Gerdi's World," which combines a sparse guitar arrangement with synth-like textures and environmental samples.
On "Tre Note Per Vicente," Manuel tries his hand at Latin rhythms, combining them with jazz in a very special way. The acoustic guitars are rich and well-arranged, seamlessly cutting through the mix and sitting alongside the piano, bass, percussion and drums.
Ultimately, this is a great album with an impressive level of sonic variety to it.
Website:
https://manuelmuzzu-m.bandcamp.com
---