Ashley McBryde Rocks Modern Country on 'Never Will'
---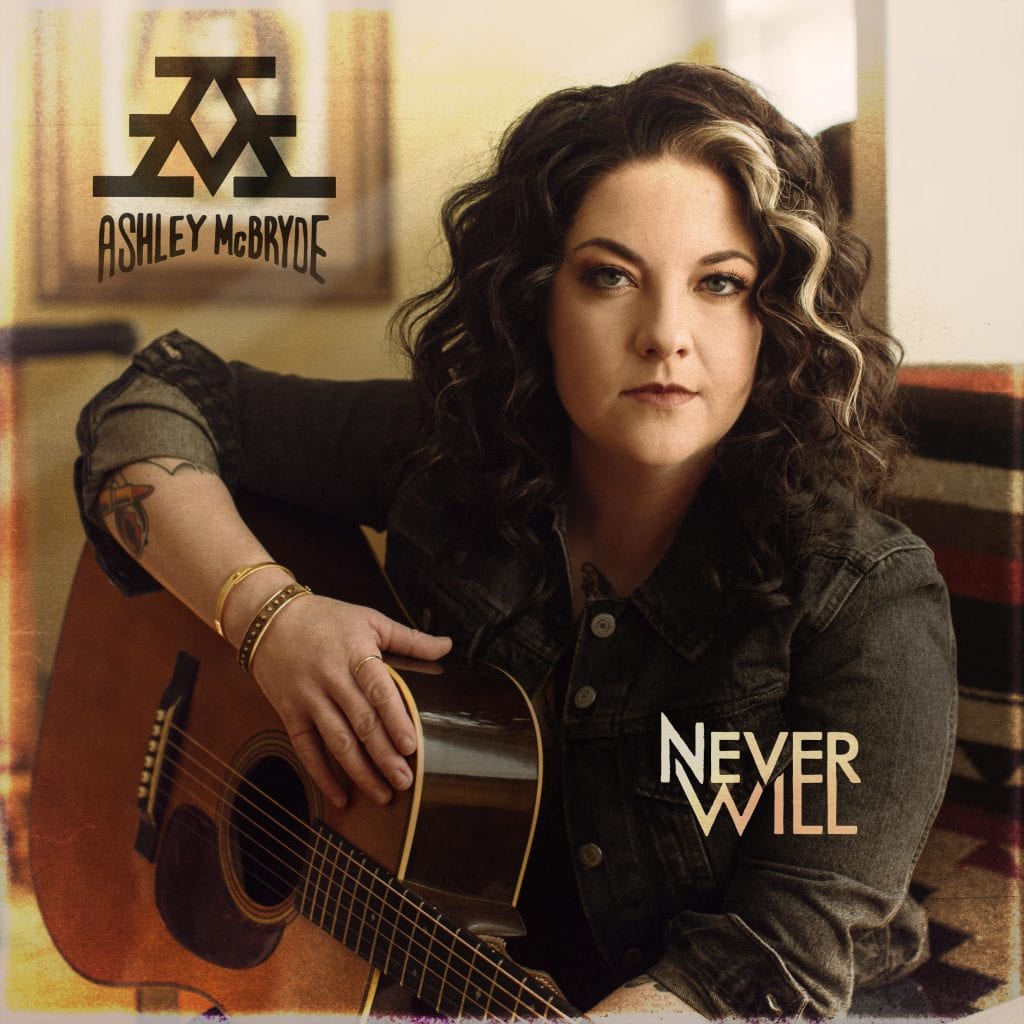 Ashley McBryde has won a CMA Award, a CMT Award, and an ACM Award. She's charted on the Top 40 on the Country Airplay charts. In other words, she doesn't fit the profile of a typical artist reviewed by No Depression. On the other hand, she doesn't fit the bill of someone typically played on country radio: for one thing, she's a woman. But if you're reading No Depression, it's because you know country radio has taken a wrong turn somewhere. With her third album, Never Will, McBryde shows there just might be a middle path.
Never Will cements McBryde as an artist comfortable in the in-between: smooth enough for the radio, but with a sense of craftsmanship that lands her squarely among some of the greats. McBryde has consistently favored a heavier rock sound with her country twang, and on Never Will she and the band cut loose with ferocity and confidence.
"Martha Divine" announces itself with a thundering beat. The song, co-written with Jeremy Spillman, is an inventive twist on the traditional murder ballad. We soon learn the beat suggests the drums of an executioner, a role that the narrator has taken upon herself. The song has some of the tightest wordplay this side of the Country Music Hall of Fame, and it isn't even the best song on the album.
By contrast, we see McBryde rein in her rowdier instincts for "Stone," a reflection on grieving for her brother. The song is a delicate arrangement of mandolin and acoustic guitars, foregrounding McBryde's resonant voice. This is McBryde's not-so-secret weapon: Whether she's mourning the loss of a relative, throwing fiery curses upon her two-timing lover in "Voodoo Doll," or singing an ode to Styrofoam in a dinosaur onesie, she can sell any song that crosses her guitar.
Truly, if McBryde and her band made the guitars a little bit buzzier and the songs a little bit boozier, she'd share the stage comfortably with the likes of Sarah Shook and Kelsey Waldon. (Once we can all get out of the house and back on the road, I challenge anyone with two brain cells to book this tour, please and thank you.) Never Will spends a lot of energy on telling busybody naysayers where to put their opinions, but the album is, at the end of the day, meant for mass consumption, giving the album a slick patina. While I wish there was more of an explicit stick-it-to-the-man sensibility here, that may just be the border between Americana and country music.
---