Artists Celebrate the Musical Contributions of Bluegrass Legend John DuffeyVarious ArtistsVarious Artists
Posted On August 10, 2018
---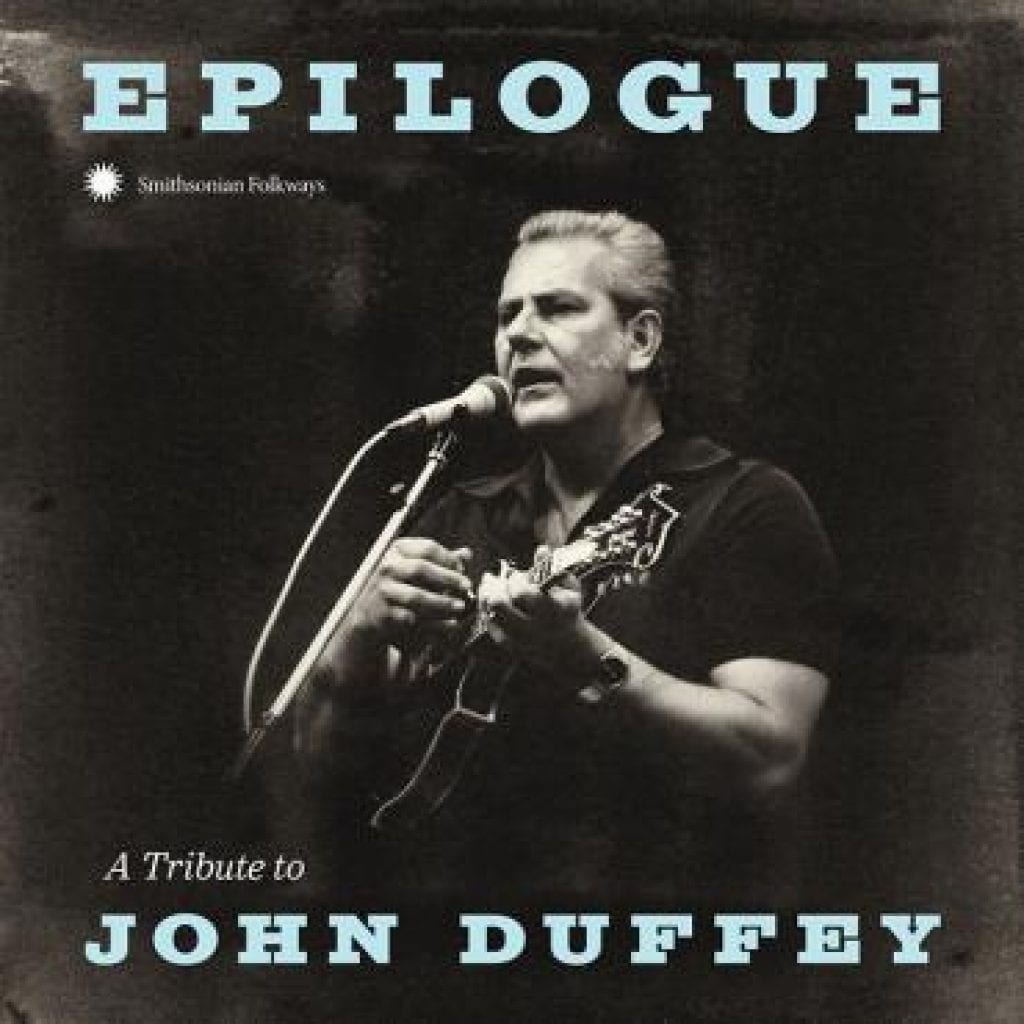 Bluegrass artist John Duffey probably needs no introduction. The late Washington D.C. singer-songwriter and multi-instrumentalist founded two highly influential bands in the world of roots music, after all – The Country Gentlemen and The Seldom Scene. Credited with widening the appeal of bluegrass and country music by transforming the genre from "a regional Appalachian music to a sophisticated, urban sound," Duffey was considered by many "the father of modern bluegrass." Duffy's execution of a piece was that of a consummate musical craftsman, performer and instrumentalist. In other words, dude could shred on stringed instruments, especially the mandolin, when he was moved to do so, just as he could deliver less technical but equally stirring offerings. And his playing paired very well with his recognizable tenor voice.
A great deal of time and hard work went into making Epilogue: A Tribute to John Duffey. Producers Akira Otsuka and Ronnie Freeland enlisted a lot of artists to lend their talents to this project. Among them were Randy Waller, Lou Reid, Amanda Smith, Jonathan Edwards, Dudley Connell, Sam Bush, Bela Fleck, James King, John Cowan, Steve Gulley, Tim O'Brien, Fred Travers, Don Rigsby, Bruce Molsky, Ronnie Bowman, and John Starling, among others. In addition to co-producing the album, Akira Otsuka laid down the mandolin parts for a handful of tracks, using Duffey's Gibson F-12 Mandolin no less.
Speaking of the songs on the tribute, a handful of Duffey originals, as well as a number of covers Duffey had favored over the years, were carefully selected. While the standouts are "If That's the Way You Feel," "Poor Ellen Smith," and "Sunrise," there are a lot of other great songs, like "Sad and Lonesome Day," "Reason for Being," "Cold Wind a Blowin'," "Girl from the North Country Fair," and "If I Were a Carpenter."
Inducted twice into the International Bluegrass Music Association's Hall of Fame, once for The Country Gentleman and once for The Seldom Scene, Duffey proved a respected and influential member of the roots music community from his years as an active musician and performer until his death in 1996; and his memory and contributions to the scene continue to be respected and influential to this day.
Epilogue: A Tribute to John Duffey is available now from the Smithsonian Folkways label on both CD and digital formats. The album is seventeen tracks which clock in at about forty-six minutes. And the CD comes with a forty-four-page informative booklet with notes from producer Akira Otsuka, a history of John Duffey by Katy Daley, track notes, and a number of photos spanning Duffey's career.
---