Amplified Americana
Posted On August 15, 2018
---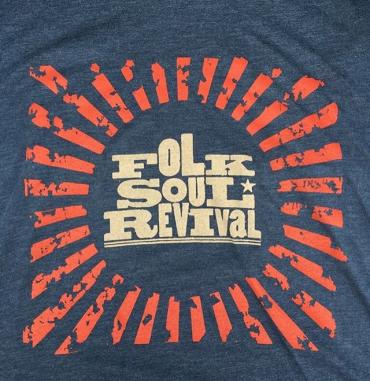 Recorded in Nashville, Folk Soul Revival's self-titled new release serves up a helping of passionate, downhome music that goes down like hot chicken and sweet tea. Every track sounds like something you'd hear coming from a nearby honky tonk while strolling through Nashville's Lower Broadway district. Formed in southwestern Virginia, the amplified Americana quintet logs nearly one hundred shows a year. They have opened for genre heavy weights like Old Crow Medicine Show and Jason Isbel. In the words of frontman and chief songwriter Daniel Davis, "We're all backwoods country people…that's where we come from and that's where this album comes from, too."
It seems like there's no shortage of politicians and television personalities who claim to speak for working class, rural Americans. "Small Town," a beautiful, idyllic portrait of rural life, ought to resonate more deeply with listeners than any sound bite on a cable news show. Davis' vocals overflow with emotion, and guest fiddle player Becky Buller helps the band bring the lyrics to life. "Workin' Man" offers another dose of blue collar pride – Chad Light's electric guitar leads and Justin Louthian's rock solid drumming add grit to the arrangement. "Dance With Me" is the kind of tender ballad that, when performed live, will have all the couples in the house either holding hands or slow dancing at the foot of the stage. Buller's delicate fiddle playing and piano from guest Micah Hulscher bring the track home.
The hard bitten ballad "Buck Up" is one of the collection's most striking tracks. Davis' gift for storytelling shines on this vignette about a broken hearted man receiving advice from a bartender. Chad Light's pedal steel licks tug at listeners' heart strings while the lyrics recall the dark humor of the Drive By Truckers' Mike Cooley. Lowell George's "Willin'" is a familiar warhorse to most Americana fans, but Folk Soul Country Revival's impeccable musicianship and country twang make the tune sound fresh and exhilarating. "Willin'" is a perfect ending to a beautiful collection of music that, with airplay and a little luck, just may propel this band into the national spotlight.
Folk Soul Revival will be released on August 17, 2018.
---