All in the Family: Allison Moorer, Shelby Lynne and Little Silver Sing With Kin
---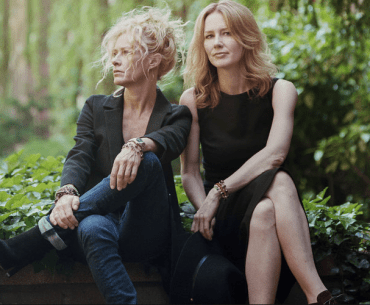 It's not dark yet, but it's gettin' there. Allison Moorer and Shelby Lynne had no such warning when their father killed their mother and then took his own life—in front of his teen daughters, no less. How one recovers from such an episode to become a normal person, much less an unimpeachable Americana artist, is so far beyond me that I can't even fathom the destination. Yet that's exactly what these phenomenally talented sisters have done.
Not Dark Yet is the title of their new album, which mostly features covers written by the likes of Kurt Cobain, Merle Haggard, Jason Isbell, and Bob Dylan (his aforementioned Time Out of Mind masterpiece is the album's title). It's an absolute stunner, produced by Teddy Thompson, who knows a little something about musical DNA. What they do with Nirvana's "Lithium" will leave you gobsmacked; minor keys weren't built for harmony, yet Moorer and Lynne construct the Chrysler Bulding with them.
Little Silver isn't yet on the same plane as Moorer and Lynne, but they're a family band as well—of the husband and wife variety. They live in Brooklyn, New York, and have two young daughters. If they don't seem too keen on touring behind their debut album, Somewhere You Found My Name, you can probably blame those tykes. But don't wait for them to come to your town; just buy the darn record.
Mates of State are the obvious comparison for this pair, who specialize in harmonious indie-pop (insofar as indie-pop is a genre and not an oxymoron). But, in keeping with the familial theme, you'd then have to cross-breed them with Everything But the Girl, Aimee Mann and Michael Penn. Little Silver has a couple of sidemen, and once they emerge from the trancelike perfection of the album's first two tracks—"Longest Day of the Year" is a more Gotham-tinged "Only Living Boy in New York" for the twenty-teens—they and their band rock out, resulting in a surprisingly jammy blast.
---