Ali Holder Is Unapologetic on 'Uncomfortable Truths'
---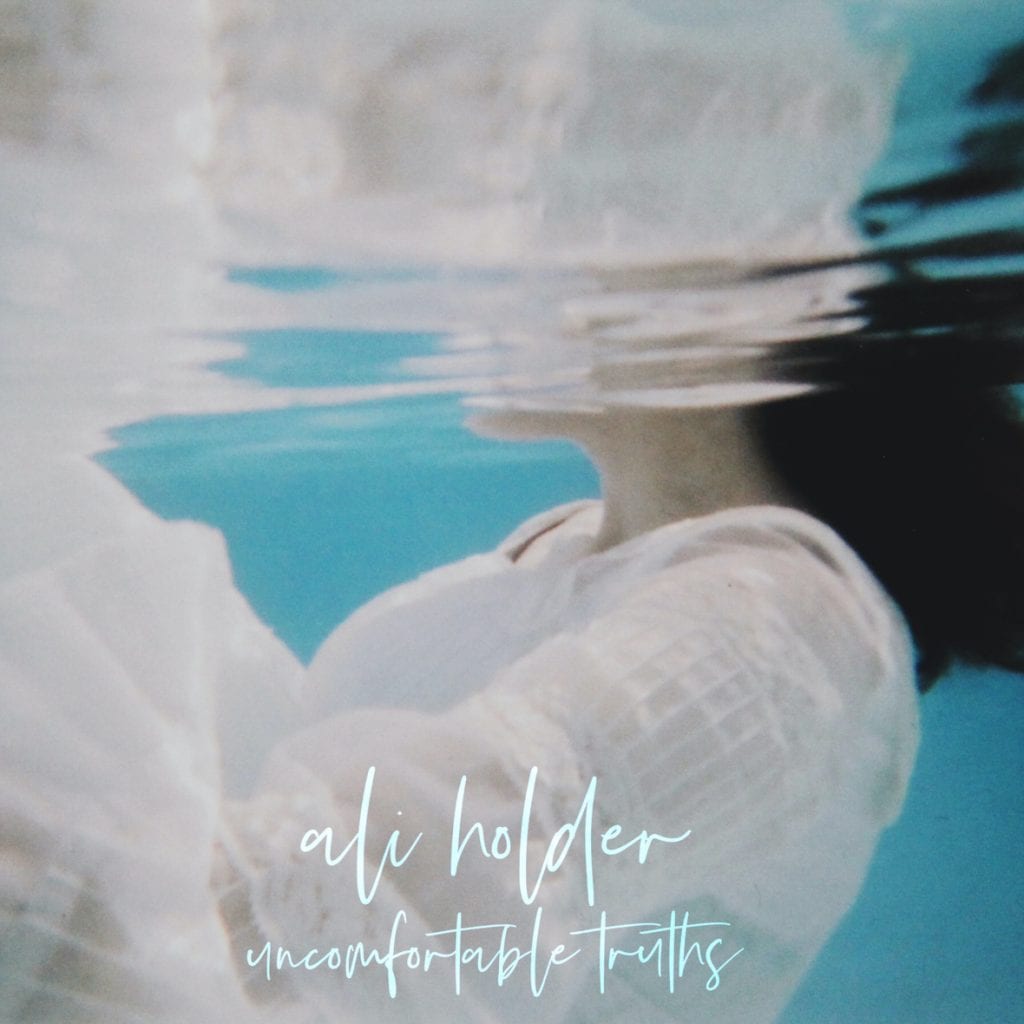 Ali Holder concludes her new record with a refusal to apologize.
"I've been pulling flesh / from the bones of your debt / nothing left / but smooth and hollowness," Holder sings on closing track "Singing Over Bones." "Scavenging for souls / and stories untold / pieces laid bare / for the resurrection." Chains rattle, vocal harmonies haunt, and lightly effected electric guitars tease the edges of a menacing dirge as Holder's voice rises for the defiant chorus: "I will not apologize / for the wild within me."
It's one of two songs on this album that engage La Loba, a desert wolf-woman out of Pueblo lore that probably seems pretty feral from a patriarchal perspective. Yet La Loba makes a lot of sense to Holder. It represents feminine patience, independence, and righteous ferocity. It rattles cages. It won't be chained. It claims arcane vengeance for women to whom the patriarchy was fatal.
And it doesn't apologize.
On Holder's new (and appropriately titled) Uncomfortable Truths, the Austin songwriter digs deep into her own feminism with clear-eyed honesty. She embraces her own contradictions, explores the thorniness of marriage, and speaks explicitly on different forms of privilege. Stylistically, Uncomfortable Truths inhabits a twilit, jazz-inflected Americana that borrows liberally from other schools (one especially excellent fusion is the noise-rock chaos at the end of "Speak One"). Some tunes are as expansive as Holder's native Texas, while others are as close and claustrophobic as a troubled relationship. Throughout, Holder's confessions give her strength and anchor the LP.
"Take me as I am / a body with limitations," she sings over gothic swagger on opening track "Take Me As I Am." Thing is, Holder isn't asking. She addresses fragile masculinity and the toxic structures it can create within a relationship, but doesn't cede control. After all, and as she sings, she doesn't need a man.
"Take Me As I Am" is paired with (and immediately followed by) the despondent "Bad Wife." "I've never been tidy / I've never been clean / I can't manage to wash the dishes / or do the laundry," Holder sings over lounge-y swing and brooding baritone guitar. "I'm just a bad wife / it's always about me." Flute and string flourishes punctuate the darkness, swirling around Holder as she declares "I've lost my identity."
If the protagonist of "Bad Wife" is tense and frustrated, "Bruja" surges with power and confidence. After seeing an art installation memorializing 300 women missing at the hands of Mexican cartels, as Holder told Atwood Magazine, she imagined La Loba raising these women as a vengeful army of the dead. "Call out / I call out / to raise the bones from the earth," Holder cries over insistent, Southwestern-tinged folk-rock. "Call out / I call out / to march on the men who destroyed you."
In "Reborn," Holder speaks of a different kind of resurrection — an everyday, everywoman sort of resilience. The upbeat number almost jangles — almost — and is about as close to poppy as the restrained Holder comes on Uncomfortable Truths. "Well I never believed I was good enough / like I deserved every bad thing I got," Holder sings. "Yeah, living with pain will make you tough / I'm finally open to healing / I'm open to love."
But that doesn't mean she's compromising who she is.
And that doesn't mean she'll apologize.
---