ALBUM REVIEW: On 'Sometimes, Forever,' Soccer Mommy Mines Hard Times But Knows They Will Pass
---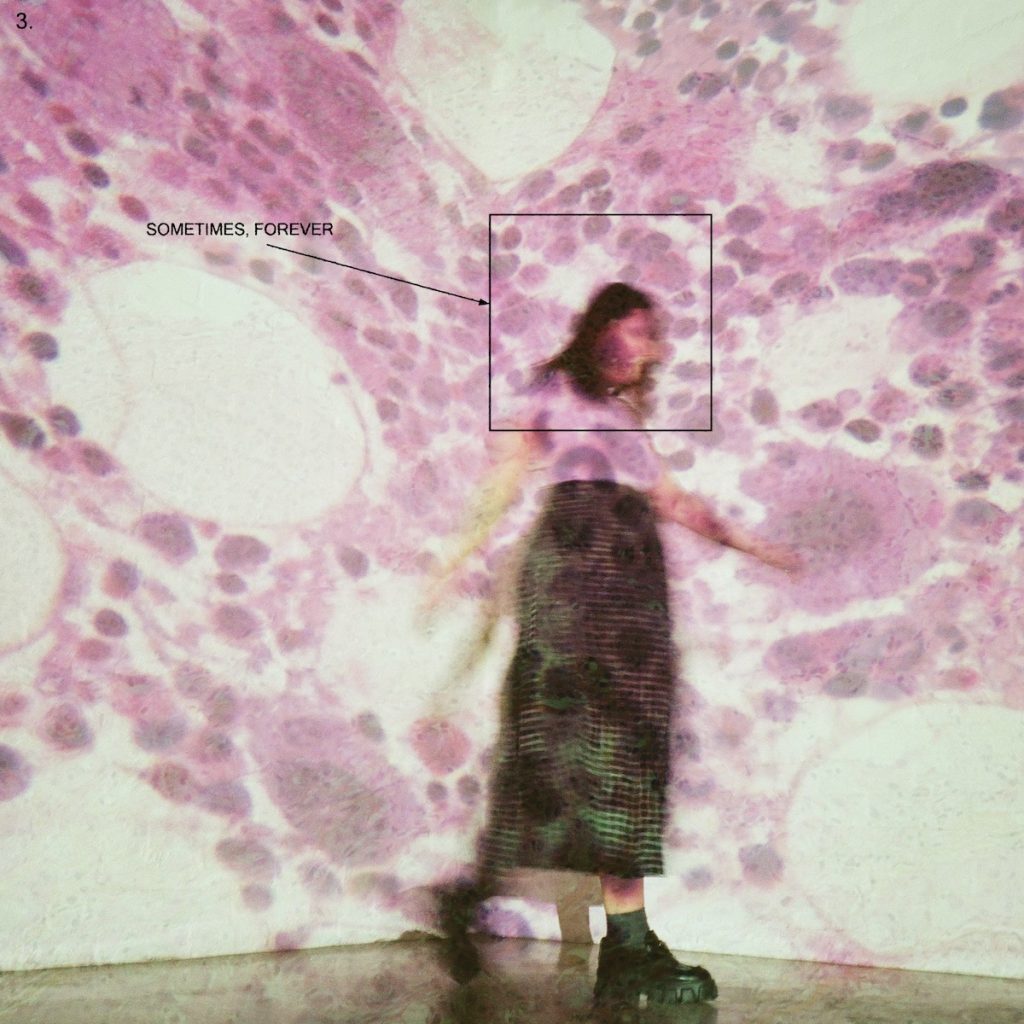 The title of the latest release from Soccer Mommy, Sometimes, Forever, tells you everything you need to know about what Sophie Allison is mining in her songwriting. With a simultaneous wisdom beyond her years and an uncanny knack for capturing the discomfort of youth, Allison explores impermanence. Sometimes, Forever is, like all of Soccer Mommy's catalog, a dark night of the soul spun into something sonically golden and shimmery. It is goth-pop, unafraid of what can happen when an undeniable hook bumps up against brooding. And in true Allison fashion, there is plenty of brooding.
The delicate softness of Allison's voice is especially effective when contrasted with loud guitars, like on the all-consuming love songs "With U" and "Shotgun," both of which flirt with grungy garage rock. She has the vocal power to make sullenness sound effervescent and never heavy, even as the arrangements around her thrash.
Numbing the pain of existence is ground well covered in Allison's songs, including in this new batch. "My will is gone and I don't feel a thing," she sings amidst the wall-of-sound guitars of "Don't Ask Me." On "Feel It All the Time," she sings, "I wanna drive out where the sun shines / Drown out the noise and the way I feel" in heavenly notes against a steady drumbeat. Sometimes she's inflicting pain just to feel something, and other times it's all too much and she's overwhelmed by an anxious brain that won't clear long enough to let her breathe. "I don't know how to feel things small," she sings on stripped-down album closer "Still." "It's a tidal wave or nothing at all."
What makes the songs on Sometimes, Forever different, though, is a sense of acceptance, an understanding that feelings eventually fade away, even the deepest dread. She reminds herself as much as she does the listener that it will pass, nothing is permanent.
Sometimes, Forever is out June 24 on Loma Vista Recordings.
---