ALBUM REVIEW: With Debut 'Who Is He?', Dylan Triplett Makes a Splash in Soul Music
---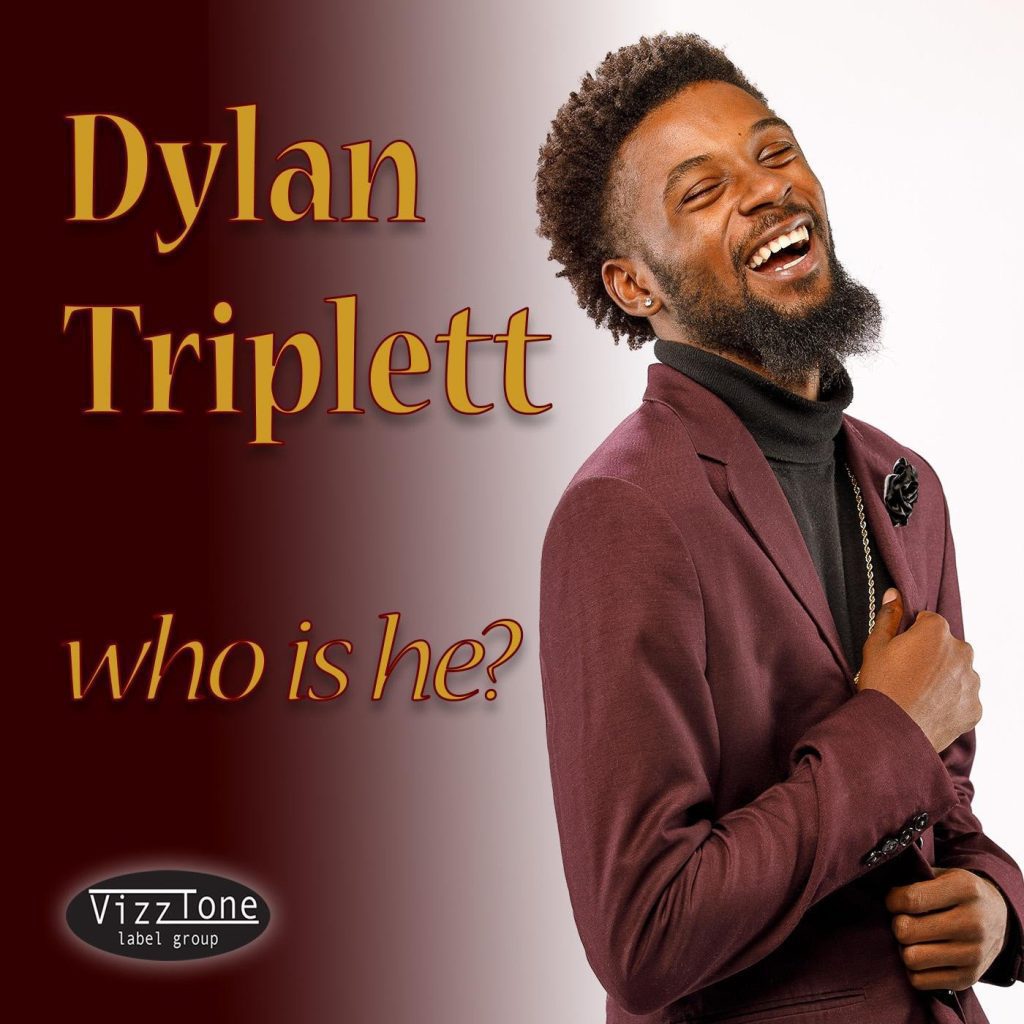 From the title of his debut album, Who Is He?, you might assume that Dylan Triplett might be having an identity crisis. But nothing could be further from the truth. Triplett is a 21-year-old from St. Louis who just sings his ass off on this very impressive debut on the Vizztone label. With an old-school soul voice like Marvin Gaye's and the range and control of Johnny Adams, Triplett also has the depth to revisit a Bill Withers classic as well as renderings by Lonnie Brooks and Miles Davis along with some of his own compositions.
His Johnny Adams genes are very much in evidence on Triplett's original, "Junkyard Dog," a big band uptown crooning exercise with a lowdown message about his attraction to a current lover with aggressive canine tendencies.
Wandering into Bobby Rush territory on the Grammy-winning producer/bassist Larry Fulcher's "Backyard Blues" with considerable support from Christone "Kingfish" Ingram's guitar, Triplett proves he can rough it up, serving up down-and-dirty jukejoint blues.
Triplett goes uptown with a smooth cover of Withers' "Who Is He (And What Is He to You)," perfectly capturing Withers' spirit and sound without sounding like a clone as saxophonist Kyle Turner buzzes busily around his mellow vocal.
And if you want some Marvin Gaye flashback action, try Triplett's rendition of "That's the Way Love Is," an Isley Brothers song that Gaye put on his 1970 album of the same name. Built along the same melody lines of "I Heard It Through the Grapevine," Triplett recaptures Gaye's soulful musings and mellow crooning. He's backed throughout Who Is He? by an exceptional studio band, with Ingram and former Bonnie Raitt road band guitarist Johnny Lee Schell sitting in, and a scalding solo from guitarist Sean McDonald on "Junkyard Dog," with Joe Sublett and Turner on saxes.
Triplett re-imagines Miles Davis' "All Blues" with a Stevie Wonder-ish scatting approach replacing the horn lines and Dr. Wayne Goins, guitarist and co-producer and head of jazz studies at Kansas University, laying in some wiggly blues guitar licks.
It's a stunning first step for a young flamekeeper keeping the spirit and practice of soul music alive and kicking.
Who Is He? is out July 15 on Vizztone Label Group.
---