ALBUM REVIEW: William Prince Builds Big Choruses on 'Stand in the Joy'
---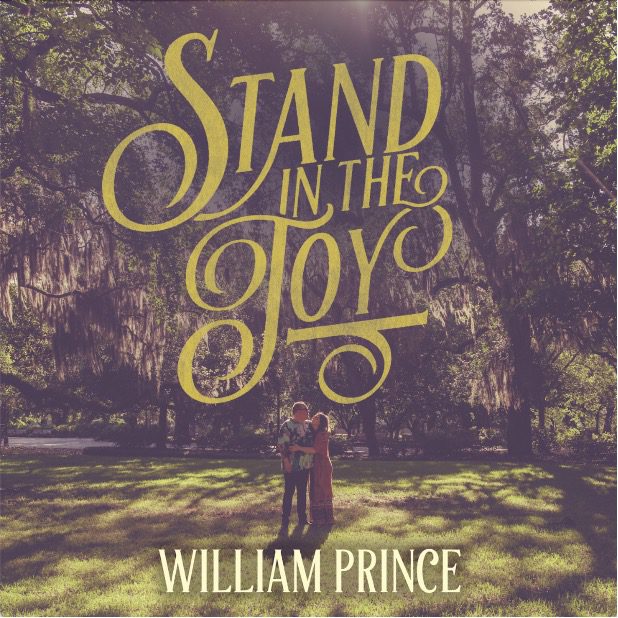 William Prince is a descendant of preachers, and in his own way, he is carrying on that legacy in his music. With his singular velvet baritone, Prince envelops in his songs messages of forgiveness and acceptance, even amid inner turmoil and when the world feels like too brutal a place. His latest album, Stand in the Joy, finds him looking back on the sweetest parts of the hardest times, recalling in detail the sights, smells, and sounds that helped him smile through grief and difficulty — the adrenaline of new love begun in secret, the shared sky that makes you feel closer to someone far away, or the subtle changing of the seasons bringing new life.
The gospel influences that raised him in the Peguis First Nation reservation in Manitoba, Canada, are easy to see on Stand in the Joy. But with this record, Prince is also proving himself a true craftsman of melody when it comes to a chorus. These songs start quiet, but then catch you off guard as they swoon and levitate, each emanating its own warm, rosy glow. Sometimes Prince does this by building from a low, spoken-word verse to a chorus so radiant and euphoric it's easy to get swept up in it. Take "Only Thing We Need," which starts as a stirring, dark ballad only to bloom, unexpectedly, when Prince's voice softens alongside an almost orchestral arrangement on the chorus.
Prince evokes a similar effect on beauties like "Pasadena" and "Young." And every now and then, he situates himself under the colorful lights of a honky-tonk, crafting perfect country-western gems like "Broken Heart of Mine" and "Easier and Harder," and the hopelessly romantic "Tanqueray," about the breathless encounters between lovers wrapped up in an affair.
Prince is interested in probing his own sense of nostalgia in these songs, but mostly he's finding that he's right where he needs to be. "You can't put a price on peace of mind," he sings on "Peace of Mind," toward the album's conclusion. Stand in the Joy, like its title suggests, is a reminder to thank your lucky stars, even when you can barely make them out.
William Prince's Stand in the Joy is out April 14 on Six Shooter Records.
---