ALBUM REVIEW: Wild Rivers Swim to the Deep End of Pop on 'Sidelines'
Posted On November 30, 2022
---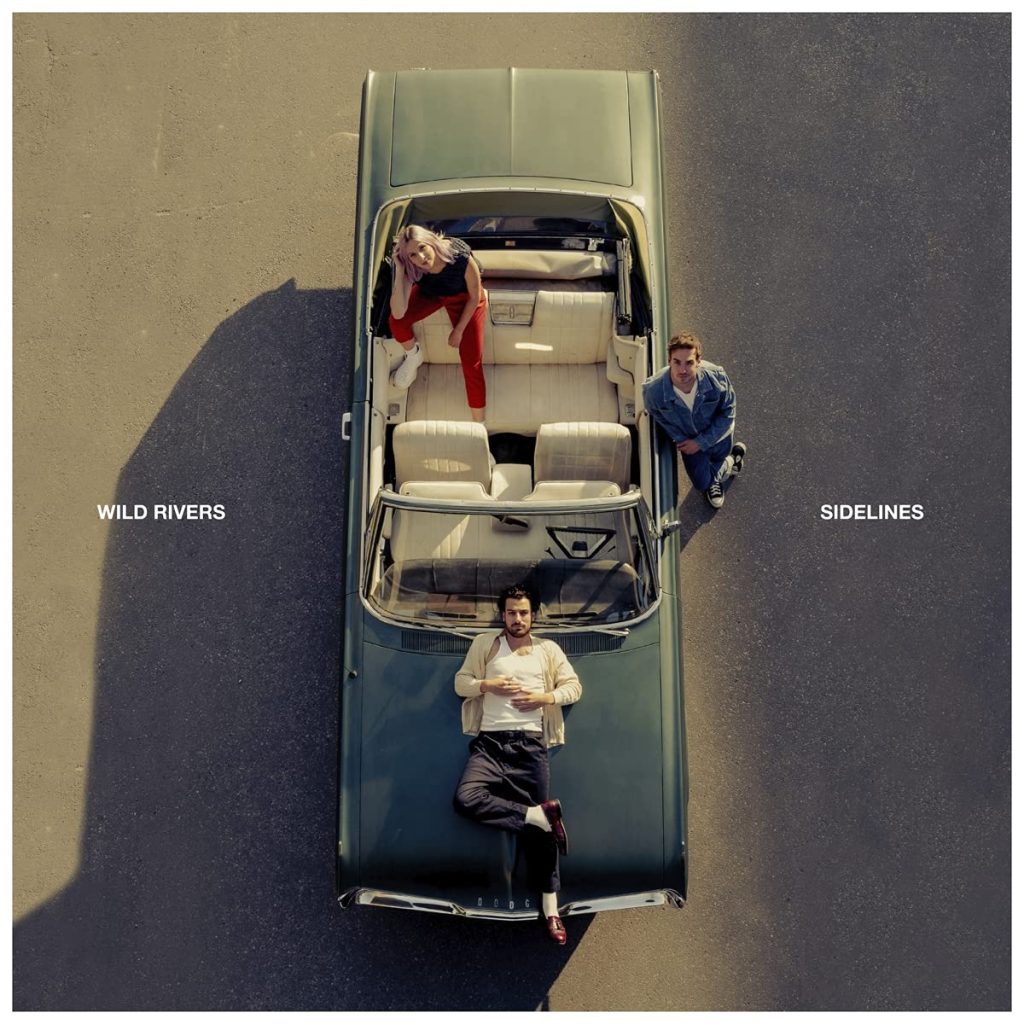 EDITOR'S NOTE: As the end of the year approaches, we're taking a look back at albums we weren't able to review when they first came out. Sidelines was released in February via Nettwerk.
It's just over a minute into the latest album from Wild Rivers, titled Sidelines, that you realize the overhead photograph of a convertible on the cover is the perfect way to take it all in. Few LPs are better soundtracks for singing along with the top down than this whip-smart collection of irresistible pop songs.
Nearly a year has passed since Wild Rivers first dropped Sidelines back in early February, but the compulsion to come back to it again and again remains firmly in place. It's the melodic sensibilities, obvious chemistry, and strong harmonies between Khalid Yassein, Devan Glover, and Andrew Oliver that form the core of Sidelines' compositions.
Sidelines' playlist is ideally sequenced to grab your attention and maintain that hold as it eases you along the set's emotional ebbs and flows. Highlight tracks are strategically placed throughout so each section boasts a particular pop music mastery — the beautiful ballad "Amsterdam," the feel-good strummer "Stubborn Heart," the whimsical rhythm/feel of "Weatherman," the heart-wrenching "Safe Flight."
Thematically, Wild Rivers are concerned with processing the moment, which means staying present from several angles. It's about confronting emotions and admitting defeat. It's enjoying the moment and shrugging at unanswered questions. It's looking back and forward from a fixed point, knowing it's all transient outside of that moment. As Yassein sings on the opening track "More or Less": "The more I see, the less I know about it."
Nothing here is allowed to sink into overly self-serious depths, even if it's the pop buoyancy that keeps things afloat. That said, Wild Rivers are also thoughtful enough to swim out to the deeper side to document their attempts to make sense and/or meaning of the places they were in during the writing and recording of Sidelines. It's also a brilliant pop record.
---