ALBUM REVIEW: Valerie June Gives Her Imagination Full Rein on 'Under Cover'
Posted On August 23, 2022
---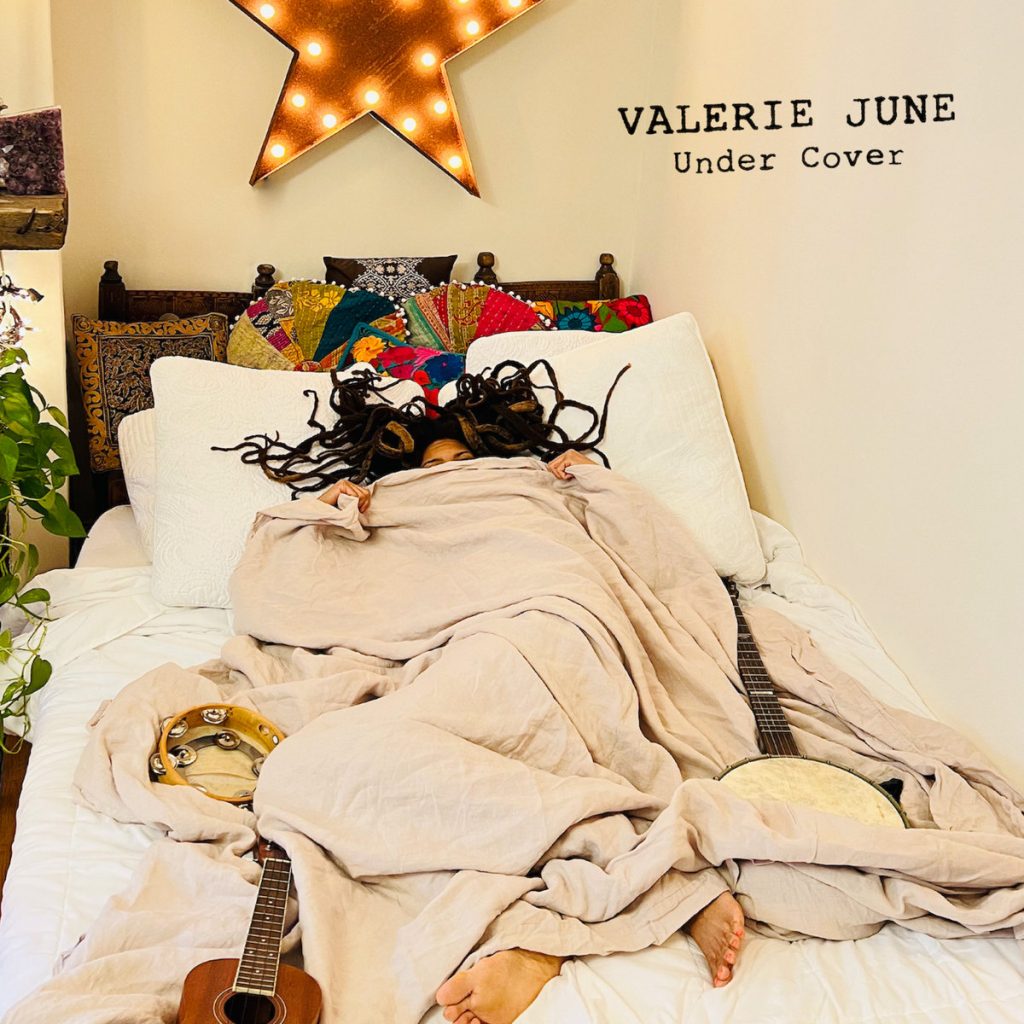 Valerie June's sonic alchemy has been on the global radar since Dan Auerbach got involved with her trad/modern song fusions as producer on 2013's Pushin' Against a Stone. Black gospel flair and East Tennessee folk leanings came together on that recording with riveting pop ideas, and June has been adding further influences and interests to the dynamic mix on ensuing albums.
It makes sense, then, that June would gift her listeners with one of the more imaginative covers projects we've heard in some time. Under Cover is an eight-song set that keeps June in the spotlight a year after the release of her last studio LP, The Moon and Stars: Prescriptions for Dreamers (ND story). Under Cover features four previously released remakes, available as one-off singles or as bonus tracks on deluxe releases, along with four new covers.
Bob Dylan's "Tonight I'll Be Staying Here With You" maintains its Nashville roots with excellent frontward pedal steel work by Dan Iead, but June's treatment is a bit more soulful and spirited. Frank Ocean's "Godspeed" is surprisingly brought out of the church into a more personal room and the results are beautiful. Nick Drake's "Pink Moon" remains short and straightforward, but the piano and a bit more dramatic percussion give June's version a new intriguing layer.
At times, the value of Under Cover is more about unearthing June's influences than it is reimagining some familiar tunes. John Lennon's "Imagine," for instance, is filtered through a sort of synth haze, but it remains a straightforward take on a song that's been remade a hundred times over. But even on those tracks largely left alone in their treatment — including Mazzy Star's "Fade Into You" — June continues to feel right at home no matter the ingredient in hand.
Valerie June's Under Cover EP is out Aug. 26 on Fantasy Recordings.
---