ALBUM REVIEW: Troubadour Brent Cobb Returns With Distinctive and Assured 'Southern Star'
Posted On September 18, 2023
---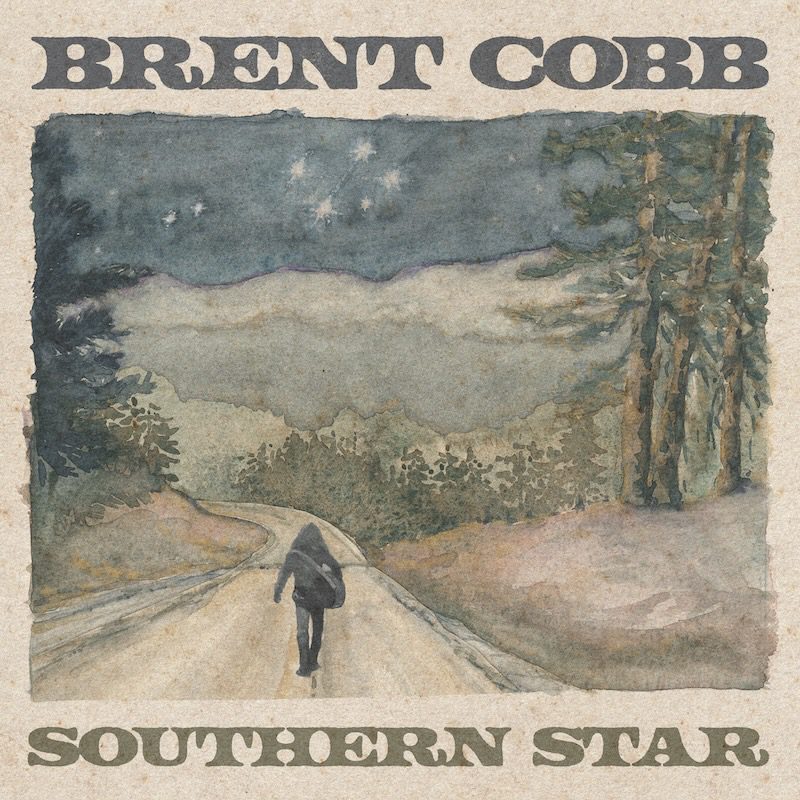 There's a scene in the 1976 documentary Heartworn Highways where an array of songwriting legends — Townes Van Zandt, Guy Clark, Rodney Crowell, and a young Steve Earle among them — are sitting around a room having a classic guitar pull just for themselves. It's a bit tender, a bit raucous, and full of the simple joy of the song.
Although Brent Cobb wouldn't be born until a decade later, it's not hard to imagine the easy-going, longhaired troubadour sitting comfortably in their midst. A true songwriting craftsman with a disarming drawl and plainspoken lyricism, Cobb's music often feels like it exudes a sense of authenticity and tradition without really trying too hard.
Southern Star, technically his fifth full-length, finds him back in the musical space he perfected on 2018's Providence Canyon, where his tender, Blaze Foley-esque finger-picking ruminations are paired with organic, lightly rollicking country funk. It's a sound that fits in his songwriting and delivery, which tends to come across deceptively conversational with fleeting moments of technical chops (think Willie Nelson).
As for this particular collection of songs, the title is telling, for there's many a nostalgic ode to the distinctly small-town Southern experience Cobb grew up with. "It feels so good being here with you / Just burnin firewood reminiscing missin' old times / Wishin' we still called them new," he sings on "It's a Start," just one representative sample. But it's not a bygone culture that Cobb eulogizes so much as a sense of home and rootedness, which is probably why much of the other half of the record is about his hard-touring lifestyle ("Livin' the Dream," "On't Know When," "Devil Ain't Done").
Fittingly enough given the collegial songwriting tradition he emerges from, the album is a mix of Cobb co-writes and originals alongside some choice cuts from friends and colleagues (including a gorgeous ballad, "Patina," by his wife, Layne Cobb).
Cobb's devotion to the larger legacy of country music is laid bare, though, in "When Country Came Back to Town," a storytelling yarn that uses the 2005 Shooter Jennings album Put the O Back in Country as a way to celebrate and namecheck some (okay, a lot) of the true greats of the last 15 years. The references cover a wide, heterdox gamut, from collaborators like "Cousin Dave" (that would be Americana mega-producer Dave Cobb) and Adam Hood as well as kindred spirits like Hayes Carll and Colter Wall to big stars ranging from the most critically acclaimed (Jason Isbell, Sturgill Simpson) to commercial powerhouses (Luke Combs, Miranda Lambert).
This being Cobb, he doesn't oversell the narrative or the schmaltz, noting that "some say it never left / some say that it got saved / Some say like everything it changes over time / all I know for certain is I'm glad I was around / when country came back to town."
And what really matters, and where Cobb finds his most elemental truth and place in the genre, is the unifying thread: "simple truths and music / they just don't go out of style."
Brent Cobb's Southern Star is out Sept. 22 on Ol' Buddy Records/Thirty Tigers.
---