ALBUM REVIEW: The Shootouts Party With Friends on 'Stampede'
Posted On February 23, 2023
---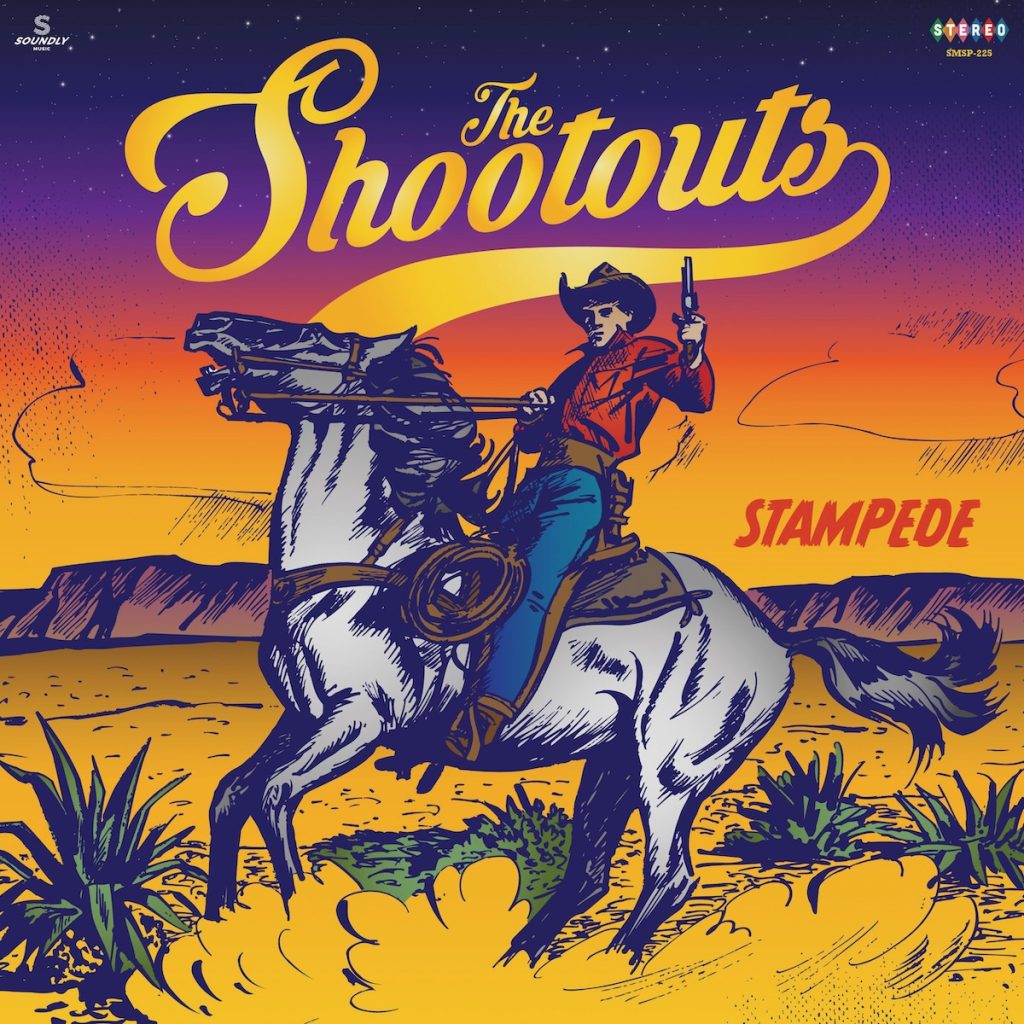 It wasn't just the legendary Ray Benson and Asleep at the Wheel who wanted in on the fun of playing with Akron, Ohio, band The Shootouts. Their third album, Stampede, welcomes the likes of Marty Stuart, Buddy Miller, Raul Malo of The Mavericks, and Jim Lauderdale into the band's fold. Co-produced by Benson and Sam Seifert, Stampede is a party from start to finish. The group takes big, fast swings on songs that have the power to bring country purists and newbies alike together to swill beers on the same raucous dancefloor.
Effortlessly combining western swing, Americana and roots sounds, and honky-tonk twang into a scrumptious and satisfying punch that goes down easy, Stampede gives The Shootouts' signature style an extra little kick. Lead singer Ryan Humbert's rich belt is fortified by Malo's own on the romantic plea "I'll Never Need Anyone More," and Benson lends his deep baritone voice to "One Step Forward," complete with horns. Two versions of the Stuart-assisted "Better Things to Do" bookend the album, making sure the acoustic welcome wagon is just as much of a blast as the send-off with some particularly fiery fiddle-playing. And Lauderdale makes good use of his time with "Tomorrow's Knockin'," beefing up a chorus that reminds you to live this day like it's your last.
In true fashion, The Shootouts hold their own on songs like "Coming Home by Going Away" and "Angels Work," which listen like sweet affirmations for a life well lived, proof that Stampede isn't just rambunctious revelry, but thoughtful exploration of what's important. Still, those explosive instrumentals on "Run for Cover" and the album's title track make it all a lot more of a rootin', tootin' good time. It's the more, the merrier on Stampede as the group's knack for crafting truly infectious arrangements with an esteemed gang of friends is on colorful display.
The Shootouts' Stampede is out Feb. 24 on Soundly Music.
---