ALBUM REVIEW: The Lowest Pair and Small Town Therapy Saddle Up for 'Horse Camp'
Posted On December 1, 2022
---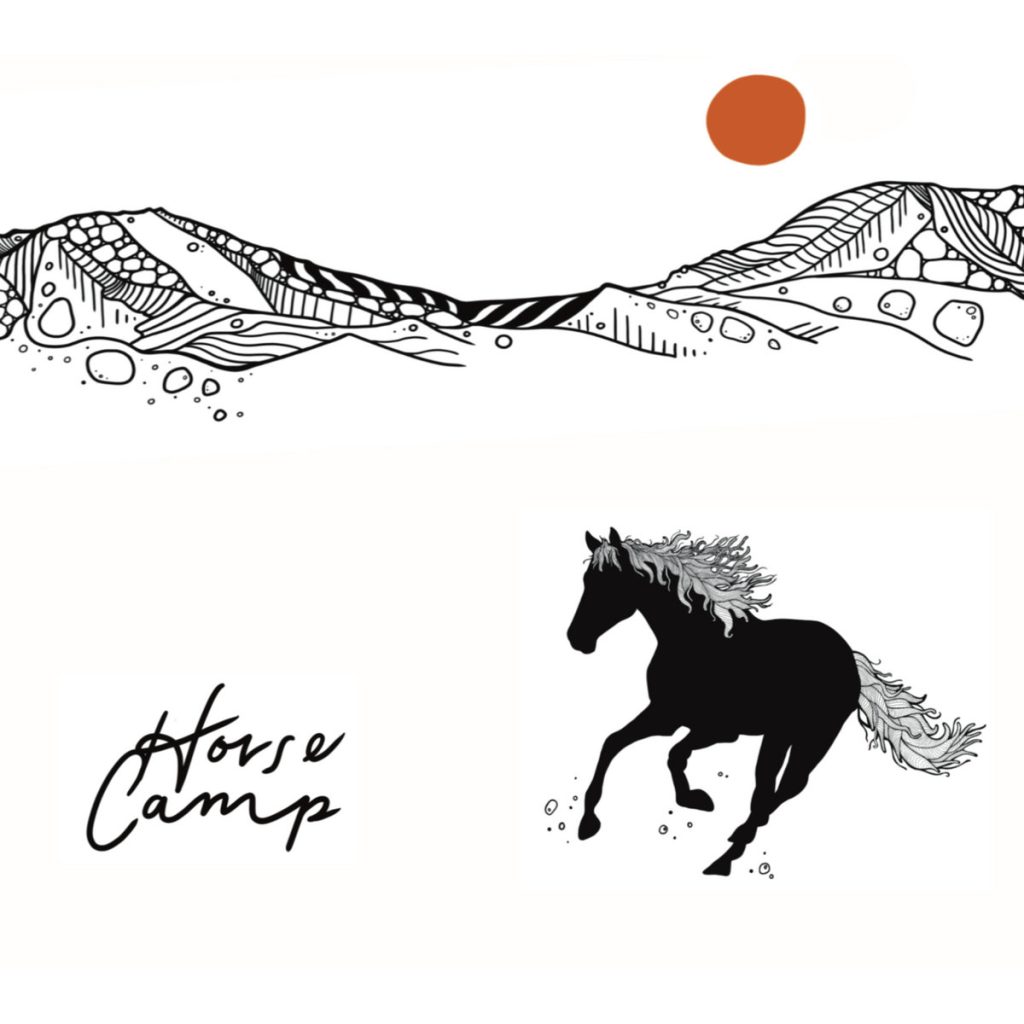 EDITOR'S NOTE: As the end of the year approaches, we're taking a look back at albums we weren't able to review when they first came out. Horse Camp was released in October.
When we last left The Lowest Pair, Kendl Winter was fresh off a stint in Antarctica while Palmer T. Lee completed a writing retreat in rural Wisconsin. Their 2020 album, The Perfect Plan, was a gorgeous example of gentle string music with superbly crafted lyrics. On Horse Camp, the pair expands their circle with Small Town Therapy, a duo featuring former Front Country members Adam Roszkiewicz and Leif Karlstrom. The pickers hit upon the idea to record an album after camping together in the summer of 2020. They were a hit in the campground, and Horse Camp recaptures that intimacy while giving these songs an epic sweep.
The album features four instrumental tracks, each by a different member of the quartet, as well as originals. Opening instrumental "This House" unfurls with stately grace, a divine marriage of violin, guitar, cello, mandolin, and banjo. The ghost notes punctuate the strings' growing swell, giving the song a sense of exploration even as it conveys safety and intimacy.
"Chandelier," by contrast, has a swaying rock groove that shows the players' punk rock roots. The lyrics themselves are touching, vulnerable, and defiant, an acknowledgment that even the most elegant of days can bring unexpected peril. The song celebrates life's unexpected turns as an adventure, even if it's one you'd rather not set out on.

The band explores more traditional folkways, too. "Dandelion Tides" is a rich, dark, rollicking jig somewhere between romance and tragedy. For those more inclined toward traditional bluegrass shredding, this is the song for you. The band plays with an intensity of feeling that sweeps the listener away, an irresistible force that pulls you into the lovers' tale.
Winter, Lee, Roszkiewicz, and Karlstrom are forces to be reckoned with individually. Together, the Lowest Pair and Small Town Therapy create a rich soundscape that propels the modern and traditional into the future of folk music. These compositions are urgent, intimate, comforting, and immersive. Horse Camp may have begun in a spark of creativity and improvisation, but the album speaks to greater things to come for the four — maybe even, hopefully, as a unit.
---