ALBUM REVIEW: The Gibson Brothers Get Back to the 'Grass on 'Darkest Hour'
Posted On January 18, 2023
---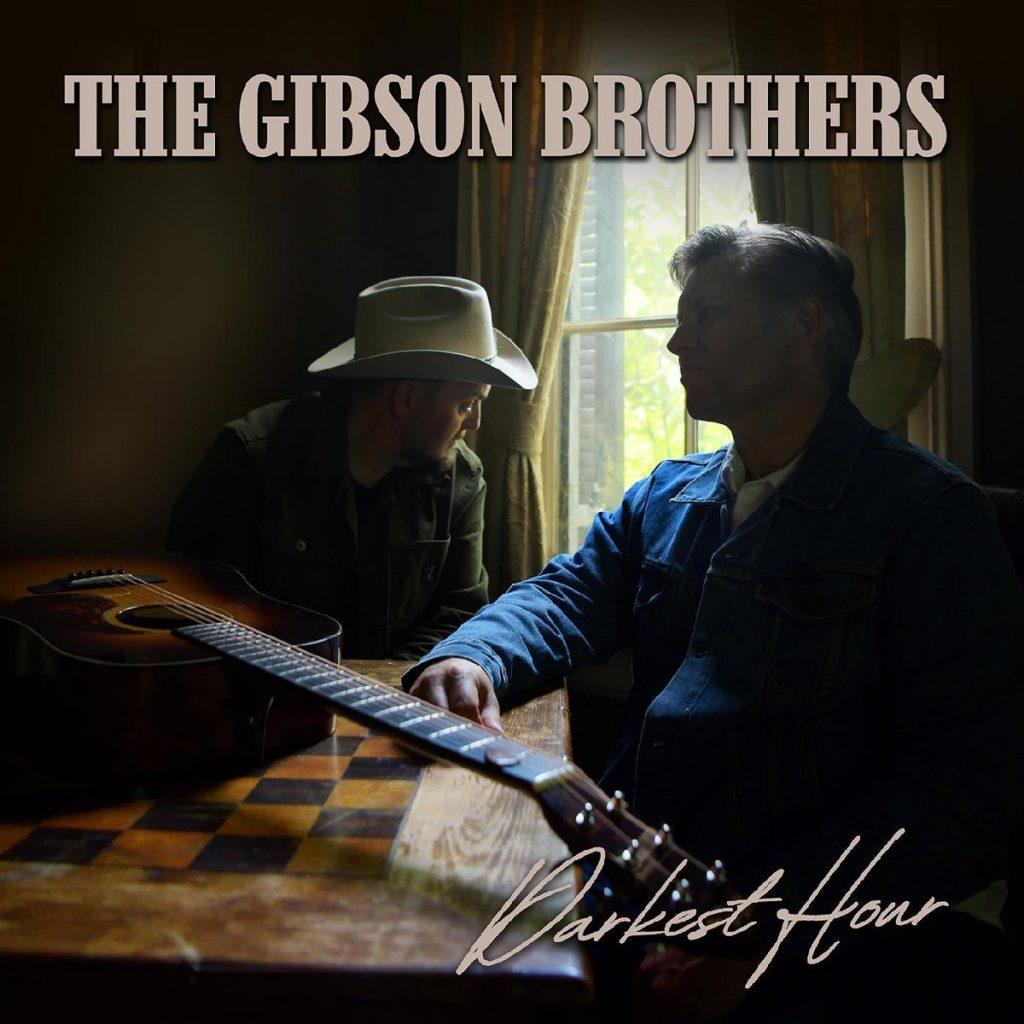 With a couple of decades performing and 14 albums under their belt, as well as back-to-back International Bluegrass Music Association awards for Entertainer of the Year in 2012 and 2013, The Gibson Brothers have proven they have what it takes to succeed as vocalists, instrumentalists, and songwriters. They have been championed and produced by such heavyweights as Ricky Skaggs, David Ferguson, and Dan Auerbach. Instead of moving to Nashville to establish themselves as songwriters as well as performers, they have maintained a balance between career and family and stayed in their rural northern New York homeland. Consequently, they haven't garnered as much spotlight in the industry as many think they deserve.
With their newest album, Darkest Hour, produced by the legendary Jerry Douglas, The Gibson Brothers move into a position to gain the following and acclaim their talents deserve. Finding their last album, country-soul-leaning Mockingbird, difficult to reproduce live on stage, they have honed the music to the essentials on this album. Begun in March 2020 just as the pandemic shutdown began, Darkest Hour features brothers Eric and Leigh Gibson on vocals and guitar, accompanied by heavy-hitter session musicians on bass, fiddle, and mandolin with Douglas on dobro and lap steel. Returning to the studio in February 2021, they added drums and electric guitar on some tracks.
The resulting album offers a balance of tempo and mood, opening with the rollicking "What a Difference a Day Makes," with lyrics and a sound that would be at home on a bluegrass recording from any decade:
Goodbye happiness
I never thought our bond would break
Yesterday you loved me
Oh what a difference a day makes
"Heart's Desire" slows the pace, putting a bluegrass spin on the concept Bonnie Raitt sings about in "I Can't Make You Love Me." The Gibson Brothers never stray far from the universal theme of lost love and unfaithfulness implied by the title song.
"I Go Driving" summons a more nostalgic mood, focusing more on the loss of a way of life than heartbreak with lyrics recalling both back roads and sad songs one knows by heart: "Good Old Boys Like Me" and "Blues Eyes Crying in the Rain."
"One Minute of You (Song for Annie Gray)" is destined for many a father-daughter dance (Annie is Leigh Gibson's daughter), while "Shut Up and Dance," one of the livelier songs on the album, is perfect for honky-tonk jukeboxes and country line dances:
Hit the ground runnin' and we won't stop
A lotta time later than we can talk
Better shut up and dance. . .
Vocally and instrumentally, The Gibson Brothers demonstrate a light touch, as when Alison Krauss provides harmony vocals on the chorus of "I Feel the Same Way as You." While the album includes impressive guests, there's no doubt that this is Eric and Leigh's album. Their individual vocals, their intricate harmonies, and their guitar licks demonstrate why this duo has earned a place on the bigger bluegrass stage.
The Gibson Brothers' Darkest Hour is out Jan. 27.
---