ALBUM REVIEW: The Blind Boys of Alabama Put Power Into 'Echoes of the South'
Posted On September 7, 2023
---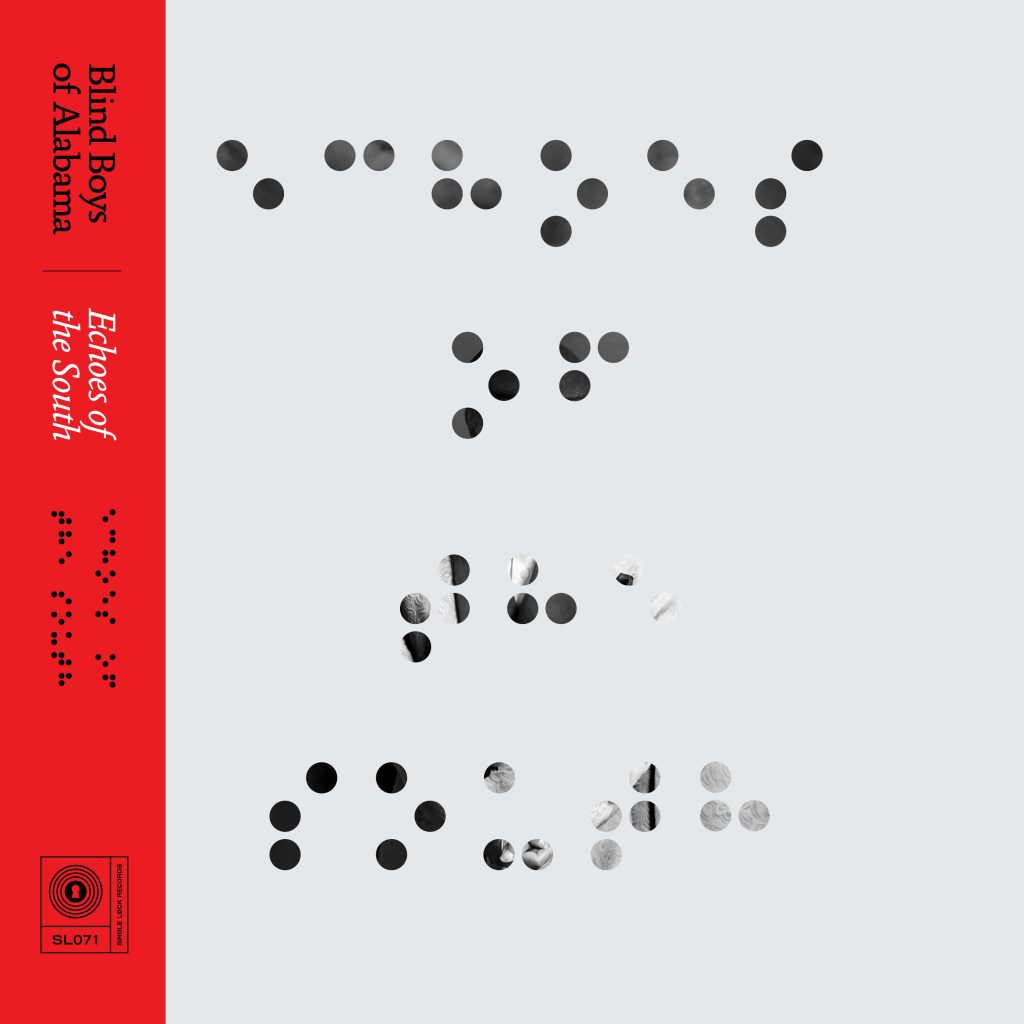 The Blind Boys of Alabama are back in the house with their first new album since 2017's Almost Home. From the opening track on Echoes of the South — which was recorded at the NuttHouse Recording Studio in Sheffield, Alabama — the group's exuberant vocals transport us, carrying us through the valleys of despair with their stirring harmonies and showering us with hope and love.
A foot-stomping, hand-clapping live version of the rousing "Send It on Down" opens the album, showcasing the group's electrifying shouts and call-and-response style; it's a get-out-of-the-pews and dance number that sets the bar high for the rest of the album. "Work Until My Days Are Done" starts brightly with crunchy rhythm guitar and high tenor vocals before launching into a funky soul roller driven by a chicken-picked lead riff. It's one of the last songs recorded with Benjamin Moore and Paul Beasley, two members who have passed to glory — Moore in 2002 and Beasley in 2023. Moore's and Beasley's vocals also take center stage on the group's shimmering, emotionally stirring version of Pops Staples' classic "Friendship," a heart-warming anthem sure to send a few shivers up the spine.
A single drumbeat provides the backbeat for the Blind Boys' tender, sonically spacious take on Curtis Mayfield's "Keep on Pushin'," a soulful version that spirals into the vocal stratosphere. The group turns the traditional gospel song "The Last Time" into a moody, haunting call-and-response spiritual that reverberates with the message of holding one another close in the face of death and destruction of the "last days."
Gently rippling piano notes flow beneath warm vocals on the group's version of Buddy and Julie Miller's "Many Rivers to Cross," while the soul shouts of "Nothing but Love" declare the power of the love of Jesus in the singers' lives. The album closes with a rousing version of "Heaven Help Us All," a song made famous by Stevie Wonder. The Blind Boys' take on the song throw us back to the days of the rockin', soulful gospel sounds of Andrae Crouch and the Disciples in the mid-1970s.
The title of this album is just right; every song reverberates with jubilation, hope, love, and friendship. Echoes of the South displays the Blind Boys of Alabama's ability to blend gospel, soul, country, and rock into transcendent songs of faith and hope.
The Blind Boys of Alabama's Echoes of the South is out Sept. 8 on Single Lock Records.
---