ALBUM REVIEW: The Ballroom Thieves Come Out of Stormy Stretch With Sure-Footed 'Clouds'
---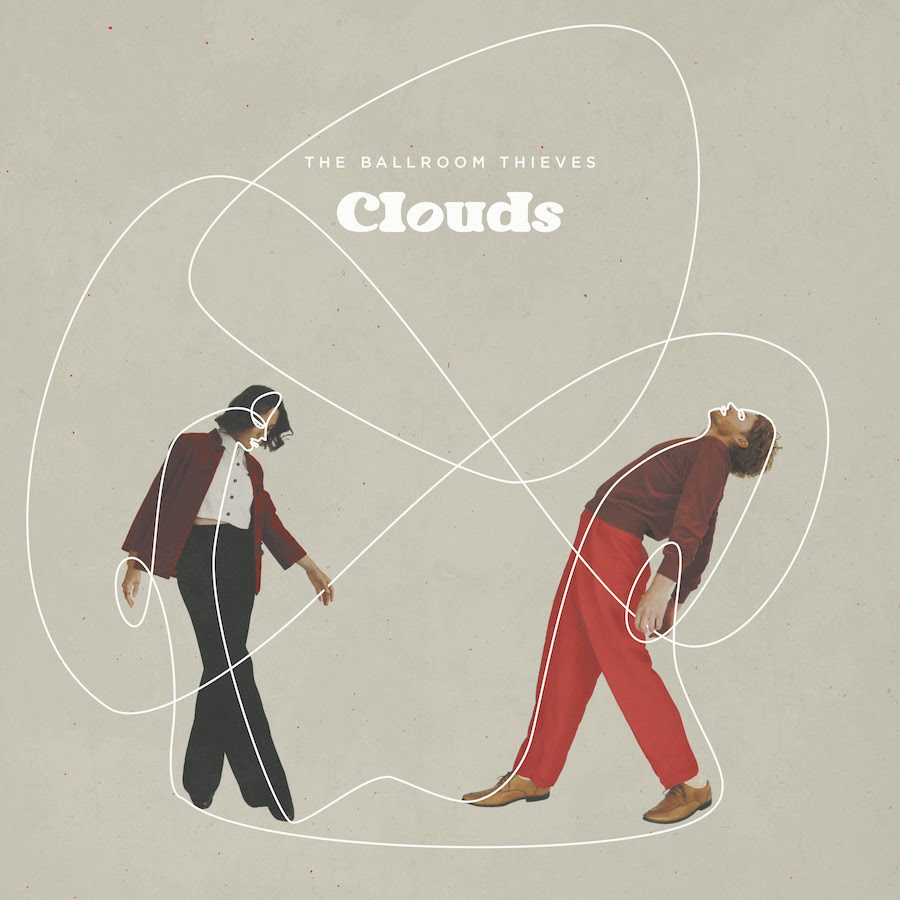 Given the relatively seismic changes and significant events found within the recent timeline for The Ballroom Thieves, it makes sense to expect something rather jarring from Clouds, the band's fourth long player.
Despite enduring a major car accident, an industry shutdown, and the departure of original member Devin Mauch, The Ballroom Thieves have returned on the other side of a global pandemic (somewhat) with another album defined by their beautiful harmonies, honest lyrics, and varied (and oft-enveloping) melodic approach.
Clouds opens with one of The Ballroom Thieves' most mesmerizing tracks in the band's catalog, "Worldender." It's a curious choice to open the new set, a haunting and hypnotic track that chronicles the band's unexpected West Coast detour around massive forest fires and the resulting devastation. The instrumental restraint and aforementioned harmonies combine for a musical gut-punch that excites the listener for what's next from Martin Earley and Calin Peters.
The rest of Clouds shifts the focus of the band's concerns to more personal matters — primarily mental health, a subject that rears its head again and again. However, the band was very intentional in their melodic approach to these vulnerable and even darker lyrical ideas in hopes of keeping things buoyant. Songs like "Shadow" serve as the best example ("I didn't know it but I needed it all along / The pain is just a part of me), but even moodier tracks like "Trodden" ("I swallow time until it swallows me") are propulsive and/or positive enough to lift the listener.
As impressive as several tracks are, the true songwriting achievement here is "Pour Down." It's a midtempo synth-centric number that rides a simple snare, providing a minimal canvas for powerful ruminations on the remains of a relationship. Peters sings, "All I gave is yours / all you leave is mine" as she asks questions without answers. For a sample of the songwriting majesty at work here, here's one of the verses of "Pour Down":
All I needed was a shoulder for the weeping
Suns and moons to spin me through the year
What I got was less a reason for the speaking
A Himalaya of dishonesty
A Niagara of deceit
By the time the album closes with "Shine," an ode to forgotten hotel rooms and road life, it's a sign that Peters and Earley still have plenty more to say after weathering some storms that could have threatened their meaningful music.
Clouds is out July 15 on Nettwerk.
---