ALBUM REVIEW: Tanya Tucker Makes Herself at Home on 'Sweet Western Sound'
---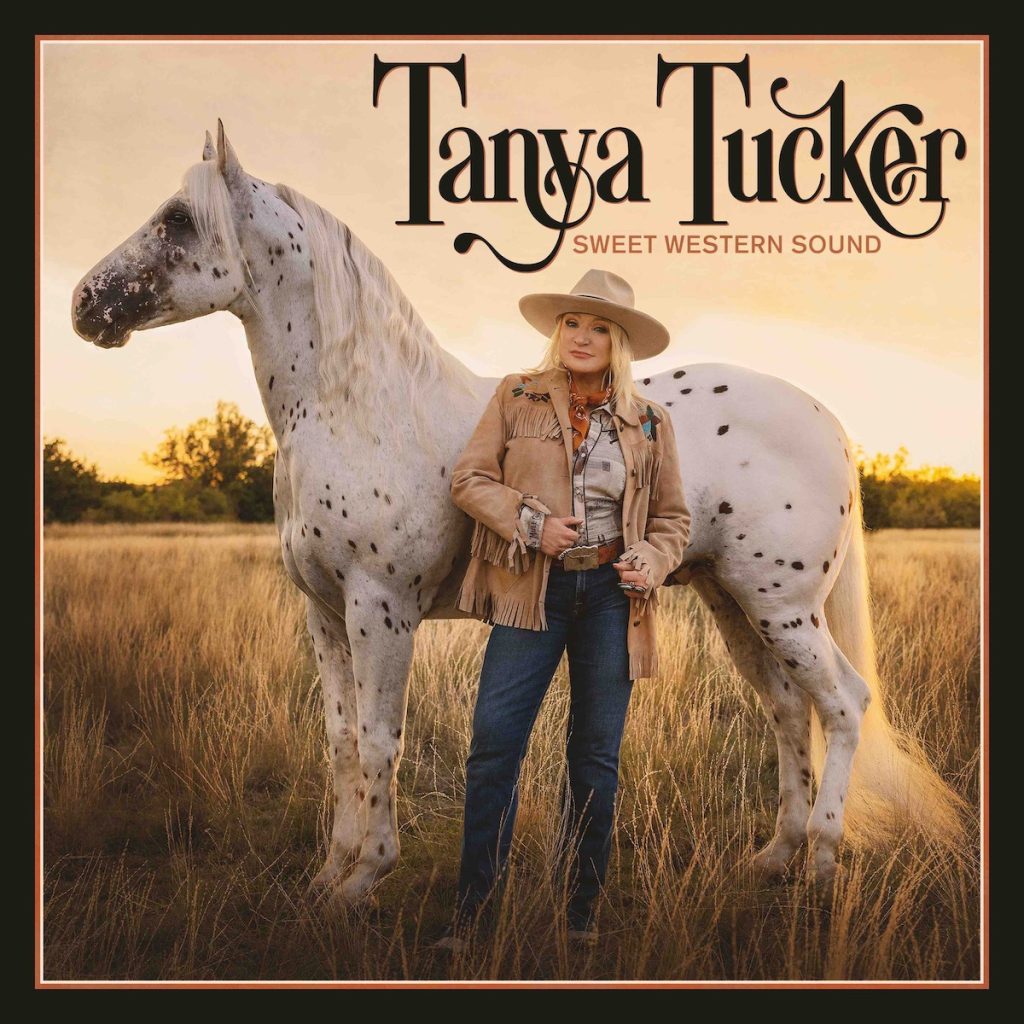 With 2019's While I'm Livin', her first new album in 17 years, Tanya Tucker declared to the world that she was ready to ride her stallion down Broadway, Nashville's main drag, once more. That album, co-produced by Brandi Carlile and Shooter Jennings, won a Grammy for Best Country Album, and the song "Bring My Flowers Now" won the award for Best Country Song. If While I'm Livin' reintroduced and welcomed back the full-throated vocalist whose songs look life straight in the eyes and never flinch, Sweet Western Sound (again co-produced by Carlile and Jennings) allows Tucker to settle in and deliver a vibrant collection of songs that radiate with both tenderness and toughness. In these songs she pays homage to her influences and reckons with life's losses and gains.
Sweet Western Sound opens with a voicemail in which the late Billy Joe Shaver croons an a cappella tune describing what he thinks is the heart of Tucker's persona: "She looks like a heavenly angel / but Tanya is meaner than hell." What Shaver calls her meanness reveals itself in her songs as a candor, a calling-it-as-it-is, a vulnerability that never steps back from life. Such vulnerability opens one to hurt, and the shimmering, slowly unfurling ballad "Kindness" soars with a plea: "It's a long and lonely river to the sea / so come on, baby, show some kindness to me."
The rollicking "Breakfast in Birmingham," a duet with Carlile — who co-wrote the song with Bernie Taupin — offers an ode to the pleasures and pains of the road. The exquisite piano and steel guitar ballad "Waltz Across the Moment" floats along spiraling layers of an ethereal chorus and testifies to the power of embracing life in the moment. The poignant "Letter to Linda" is a love song to Linda Ronstadt and her influence on Tucker ("I wanted to be just like you, Linda") as well as to Ronstadt's impact on music ("Rest easy, Linda, you already stole the show").
The soulful "City of Gold," written by JT Nero of Birds of Chicago and featuring a gospel-inflected piano on the instrumental bridge, offers a testimony to the gold that so often lurks beneath the dross that can cover lovers' hearts, and the album closes with "When the Rodeo is Over (Where Does the Cowboy Go)," a paean to a time past in the story song of a rodeo cowboy who refuses to stop living even though the rodeo life is over.
Sweet Western Sound showcases Tucker's expansive vocals, which convey the world-weariness of life even as they evoke glimmers of hope. It's a pleasure to have another new album from Tucker.
Tanya Tucker's Sweet Western Sound is out June 2 via Fantasy Records.
---