ALBUM REVIEW: Standout Vocals Make Parker Twomey's Debut 'All This Life' One to Remember
---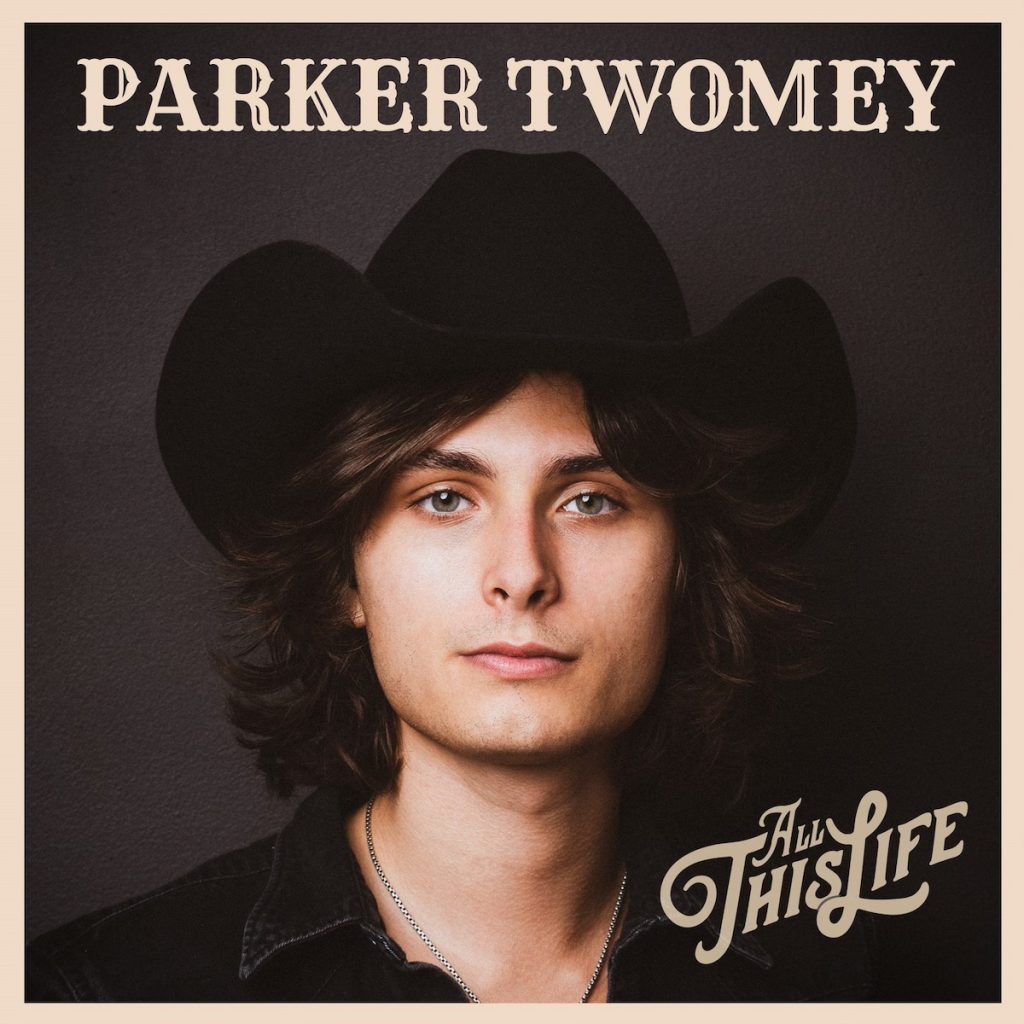 With his debut, All This Life, 21-year-old Parker Twomey blends rock, country, and folk approaches to good effect. Despite the occasionally awkward melody or overly earnest lyric, Twomey offers some of the more pitch-perfect vocal performances of the year, a young artist with undeniable talent.
The opening title song launches with an acoustic guitar and harmonica, conjuring an on-the-road, nomadic feel. "All this burning down the highway's got me wishing I was at home / But at home it's too damn lonely, wish I was back out on the road," Twomey confesses, voicing the adventurer's perennial ambivalence, the vacillation between desires for a stable homelife and cravings for a no-strings-attached existence. He immediately establishes his skills as a singer, his delivery honey-smooth and flawlessly rendered.
"Counting Down the Days" demonstrates the influence of The Suburbs-era Arcade Fire in terms of melody and instrumentation and Win Butler, specifically, in terms of inflection. While Twomey's lyrics on the romantic "I'd Be Your Man" occasionally border on sentimentality, his engaging melody and impeccable croon carry the song. "Little Stars," on the other hand, is lyrically intriguing atop a melody that is slightly formulaic. Even so, Twomey's vocal, once again, is seamlessly executed.
"Been seeing owl people in the dark, I can't control / It's probably from when I was twelve," Twomey offers on the pop-leaning "Pneumonia," voicing the "sadness" by which one can suddenly and often inexplicably be consumed (Churchill's "black dog" analogy comes to mind). "Lines of Wilderness" is an intriguing country tune that wouldn't be out of place on Wilco's latest release, Twomey addressing a budding love with a new partner named "Lynn." Everything seems hunky-dory until the end of the tune, when Twomey laments, "You picked me up just to throw me back down," indicating that something's clearly awry in Eden.
"What Good Is Running" borrows melodically from Pure Prairie League's "Amy," a sonic spaciousness complementing Twomey's voice, which expands and contracts evocatively. "Loving You Too Easy" features a layered mix of drums, strings, synths, and strummy guitars, Twomey's voice wafting above the sonic flux. Closer "Family" offers a soothing if somewhat Hallmark-ish vision of a loving home ("One day I'll have a house with rocking chairs / Where we can sit and waste our years").
With All This Life, Parker Twomey offers a notable calling card announcing his presence on the Americana landscape. His songwriting is proficient and will surely continue to evolve; his vocals are exemplary yet will probably further mature in terms of timbre and versatility. At the young age of 21, he's producing commendable work, and, as Tom Petty would say, "the future is wide open."
All This Life is out July 15.
---