ALBUM REVIEW: Songwriter Layng Martine Jr. Steps Into the Spotlight
---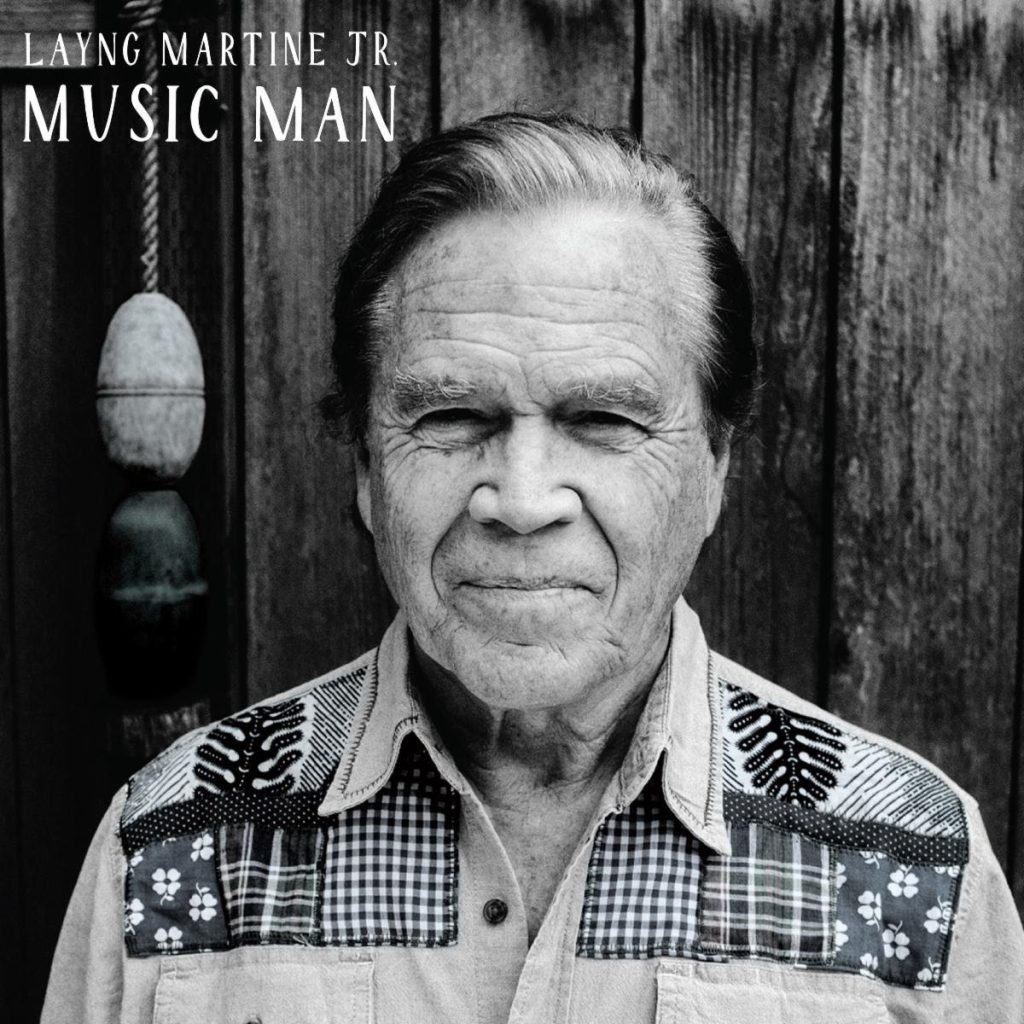 Although this is Layng Martine Jr.'s debut album, he's no stranger to the country music scene. The Nashville Songwriters Hall of Famer's songs have been recorded by Reba McEntire ("The Greatest Man I Never Knew"), Elvis ("Way Down"), and Trisha Yearwood ("I Wanna Go Too Far"), among many others. This upbeat new collection features Martine and guests singing songs he wrote between 1964 and 2012, selected by Martine's son, Tucker, who produced the album, originally as a Christmas gift for his dad.
The ethereal title track, which opens the album, unfurls spaciously with steel guitar and a Muscle Shoals-like piano and floats on the ringing, gorgeous harmonies of Laura Veirs, Annalisa Tornfelt, and Karl Blau. The song mimics the echoing sounds of the radio waves over which the voice of a late-night DJ — the "music man" — invites the listener into a magical world of song.
Django jazz meets psychedelic rock in the haunting chamber rock "Surabian Lament," and "Summertime Lovin'," featuring k.d. lang on background vocals, is a little country pop confection about love, women, and summertime romance reminiscent of Lobo's "Me and You and a Dog Named Boo."
Peter Buck plays a jangly 12-string electric guitar to which Bill Frisell adds a rockabilly lead lick on "Try Me Again," a song recorded by The Kendalls in 1975. The most recently written song on the album, "I Can't Be What You Want Me to Be," is a soul-stirrer with flowing gospel-inflected piano and Tornfelt's soaring background vocals. The carnivalesque "Love Comes and Goes" mimics love's rushing ups and downs, while "A Little Bit of Magic," with background vocals by Veirs, Tornfelt, and Michael Finn, sails along an affectionate pop beat.
Music Man is the feel-good album of the year, and it illustrates Martine's gift for weaving ingenious, often humorous lyrics (Ray Stevens was Martine's earliest supporter) and rollicking music that encourages listeners to roll back the rug and dance.
Layng Martine Jr.'s Music Man is out May 19 via Bloodshot Records/Kill Rock Stars.
---