ALBUM REVIEW: Snarky Puppy Packs Raw Sonic Force into 'Empire Central'
Posted On September 29, 2022
---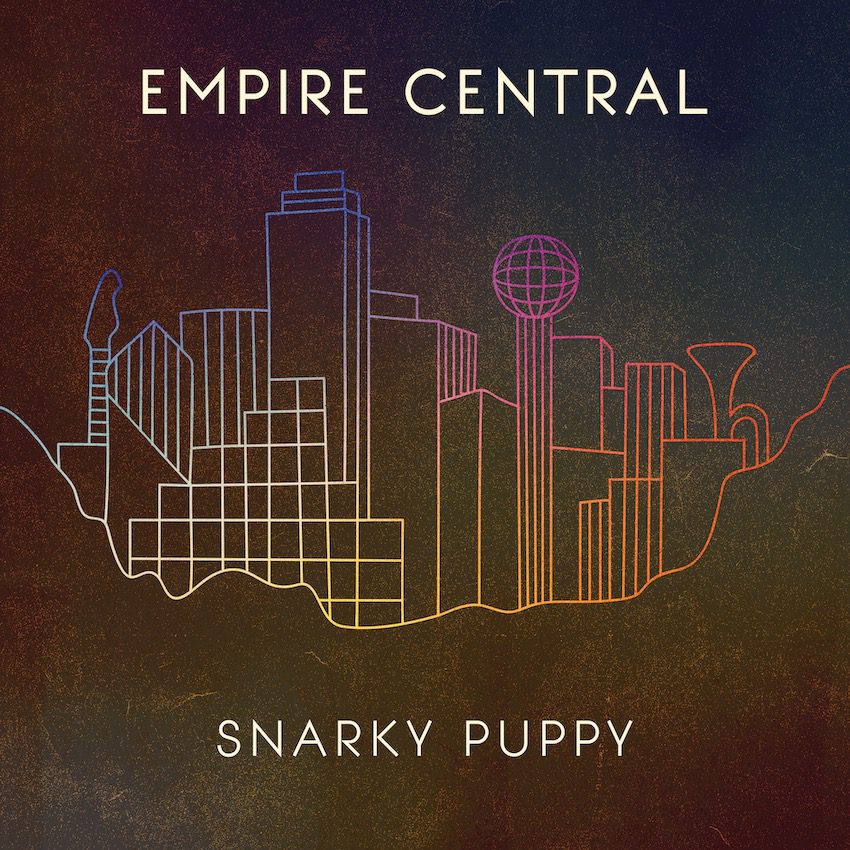 In most cultural mythologies, anything with more than one head tends to be bad news: the balaur, the Lernaean hydra, Yamata no Orochi. In some cases, though, two heads are more benevolent than one, and one such case is Dallas' genre-fluid Snarky Puppy, a beast rocking as many as 25 heads at once, depending on the day and the stage. At any given performance, there may be 19 or so musicians playing in harmony, which is a feat even Hercules would find pretty overwhelming.
But for Snarky Puppy, overwhelming is apparently a-OK, and on Empire Central, their latest, listeners must prepare to be knocked off their feet by raw sonic force. The Texas collective recorded Empire Central before a live-in-studio audience over eight nights, for the sake of inspiration, it seems. Recording in a private studio is cool. Even cooler than that? Recording in front of a crowd watching every chord you play and note you reach. No pressure. Empire Central's basic conceit reads like a quick way to trigger an anxiety attack — but not for Snarky Puppy. For them, the observational effect imposed by live-in-studio recording sculpted their sound, as if, throughout that week and change, they drew on the energy of their listeners and put it right back into their music.
This makes perfect sense when considering their fundamental aesthetic. Snarky Puppy incorporates the musical styles of all their members' nations, from Argentina to the UK, into their songs. Blues? Jazz? Gospel? Contemporary roots? Snarky Puppy packs all of that and then some. They would siphon off spiritual fuel by rocking out for their fans. But for all that rich multicultural influence, Empire Central's foundational quality is funk, the basis on which the rest of the record rests.
Think about, for instance, "Take It!" and "Mean Green," which go heavy on the funk; the former kicks off with classic jazz cymbal scrapes and drum rolls before igniting a funk explosion, while the latter starts off in the key of funk and slips little prog-rock licks in between the funk's gaps. And though "Honiara" sounds like pure jazz, funk nonetheless bleeds through thanks to frontman and bassist Michael League's thick low end.
Funk is an inescapable fact of life for as long as you're listening to Empire Central. Maybe it was the audience. Maybe it was just the sensation of being in Dallas, though is Dallas really that much of a funk hub? No matter. Whatever the reason for funk's manifestation on Empire Central, it drives the album and gives it character.
Snarky Puppy's Empire Central is out Sept. 30 via GroundUP Music.
---