ALBUM REVIEW: Skullcrusher Plays With Effects-Laden Folk on 'Quiet the Room'
Posted On December 15, 2022
---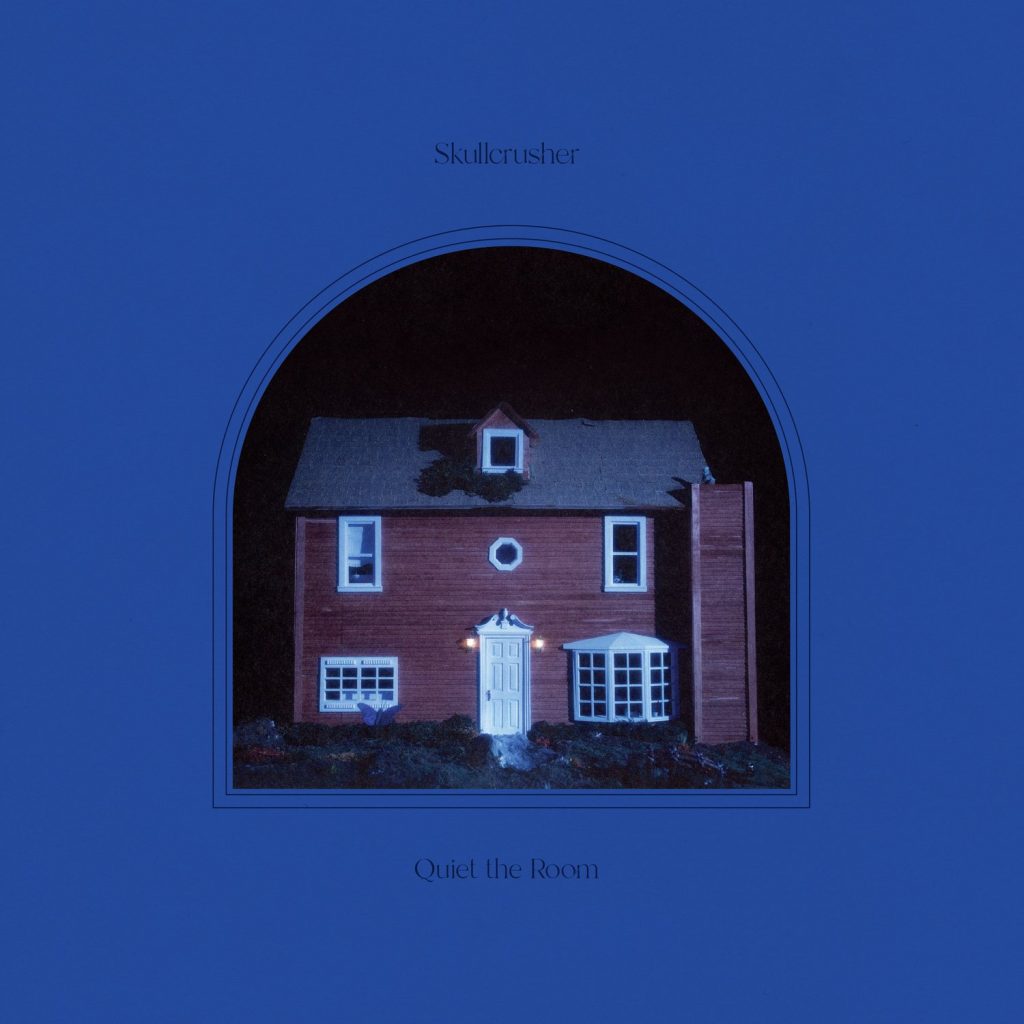 EDITOR'S NOTE: As the end of the year approaches, we're taking a look back at albums we weren't able to review when they first came out. Quiet the Room was released in October.
Everything Helen Ballentine sings sounds like it passes through some sort of filter. At times, her voice hangs in the air, a reverberating presence that loops and loops until she stomps an effects pedal to make it stop. Other times, it's distant and distorted, stuttering in self-harmony across multiple tracks.
Under the moniker Skullcrusher — a hilariously incongruous name for an acoustic-electronic folk project — Ballentine has released two EPs prior to this debut LP. Written in Los Angeles in summer 2021, but while thinking about her childhood in Westchester County, New York, she worked with collaborator Noah Weinman (who makes his own music as Runner) and producer Andrew Sarlo (Big Thief, Bon Iver, Country Marie Andrews) to craft these 14 tracks. Although the lyrics are difficult to discern without actively seeking them, the themes of Quiet the Room — of the differences between a house and a home, the physical and mental distances between them, and the struggles to evolve from these childlike places and memories — are apparent in the sonic tones, textures, and technologies.
Ballentine's voice mostly just serves as another layered instrument of Quiet the Room, rounded out by guitars, banjo, piano, synthesizers, organ, violins, and even field recordings and audio from home videos. Her singing blends into the music so effectively, in fact, that two songs "They Quiet the Room" and "Quiet the Room" actually have the same lyrics:
Where do you want to be?
Some place you cannot see
I know you had more to say
Did you feel afraid to tell me?
The words still sit on your tongue
They quiet the room
But these opening and penultimate closing tracks — the former performed on guitar and the latter on the family piano of her childhood — sound so musically disparate that it's hard to discern their lyrical reciprocity. In addition to this structural framework, the songs with more straightforward acoustic guitar picking or piano plinking, like "Whatever Fits Together," "Pass Through Me," and "It's Like a Secret," serve as grounding forces for the dreamlike soundtrack of Quiet the Room.
Other songs that puncture the record's thick musical fog do so for other reasons: The 37-second, transitional "Could it be the way I look at everything?" features Ballentine musing on that single question over quiet fingerpicking. And the instrumental interlude "Outside, Playing" morphs from plucking banjo and swooning fiddle into a screeching feedback fadeout.
Although an ambitious record (especially for a debut), the musical density of Quiet the Room can sometimes feel impenetrable. But for more traditional roots music fans, the songs with clearer instrumentals will be the access points from which to appreciate and understand this rich, conceptual record.
---