ALBUM REVIEW: Ron Sexsmith Forges Straight Ahead on 'The Vivian Line'
Posted On February 14, 2023
---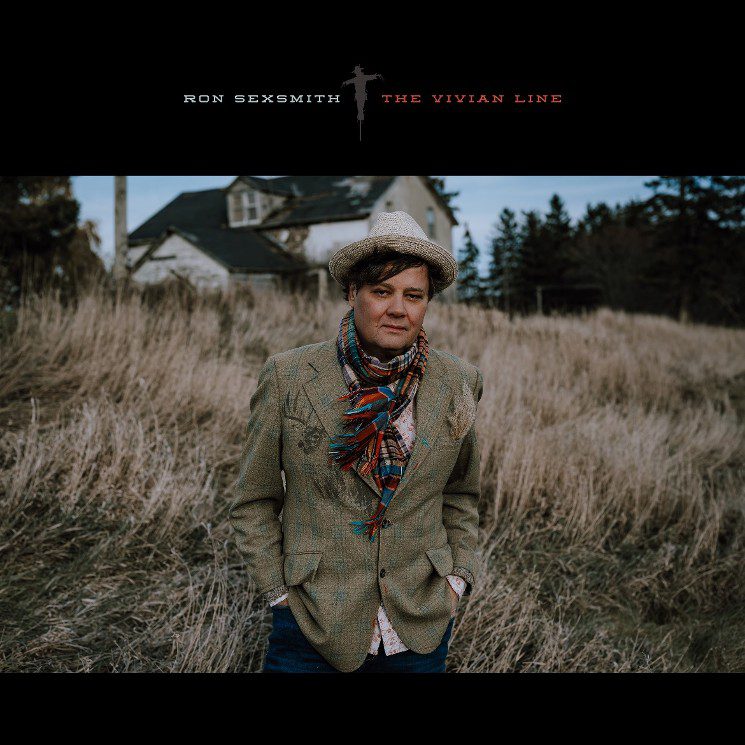 With his 17th album, The Vivian Line, Ron Sexsmith elaborates on previous work, including such standout albums as 1997's Juno Award-winning Other Songs, 2001's Blue Boy, 2008's Exit Strategy of the Soul, and his previous set, 2020's Hermitage. Per usual, his songcraft and performances are exemplary, the project brimming with earnest vocals, accessible content, and well-crafted hooks.
Opener "A Place Called Love" invokes a mystical space beyond the visible world where love, empathy, and communality prevail. Melodic piano and accent-driven percussion parts buoy Sexsmith's heartfelt vocal. "What I Had in Mind" bemoans the one-size-fits-all nature of primary education ("Could never memorize / all the blackboard figures and facts") and the occasional glumness of religion ("I could never see the relevance / … of preaching gloom and doom"), while expressing appreciation for music and life on the road ("In the rearview mirror leaving all of our tears behind").
"Flower Boxes" pays tribute to an avid gardener while also voicing gratitude for nature and the perennial gifts of a higher power. "Diamond Wave" accesses a freewheeling vibe, Sexsmith "feeling good" and riding an emotional high. "This, That, and the Other Thing" addresses the way in which quotidian responsibilities, as represented by "the doorbell," "landline," and "to-do list," often detract from more meaningful activities and interactions.
On "One Bird Calling," Sexsmith navigates the every-dusk-has-its-dawn / every-storm-has-its-calm motif. On "Country Mile," he is more lushly supported, Chris Carmichael on strings and Evan Cobb on woodwinds providing effective accents and flourishes. "A Barn Conversion" features a Brad Jones piano part that would be equally at home in a roadhouse or jazz club. On closer "Flowers All Along the Pathway," Sexsmith expresses appreciation for a loving companion, his voice airy, upbeat, optimistic.
While Sexsmith's influences were long-ago absorbed and reconfigured, traces of Paul McCartney's impact — the hyper-approachable lyrics, bubblegum leanings, and sincere vocals — are still evident from time to time. In terms of contemporaries, Sexsmith has much in common with Stephin Merritt of the Magnetic Fields, who also displays an uncanny knack for constructing songs that flirt with cliché but ultimately unfurl as earworms, memorializing everyday life.
Throughout his career, Sexsmith has largely eschewed radical aesthetic shifts, instead consistently drawing from "coffee house" and soft-rock templates. The Vivian Line, too, shows Sexsmith rooted in familiar methods, demonstrating that an artist can labor indefinitely within relatively narrow parameters and still produce a varied body of work. In this way, Sexsmith continues to affirm himself as one of the notable popsmiths of his generation.
Ron Sexsmith's The Vivian Line is out Feb. 17.
---