ALBUM REVIEW: Renewed Joy of Listening Guides Del McCoury's 'Almost Proud'
Posted On February 16, 2022
---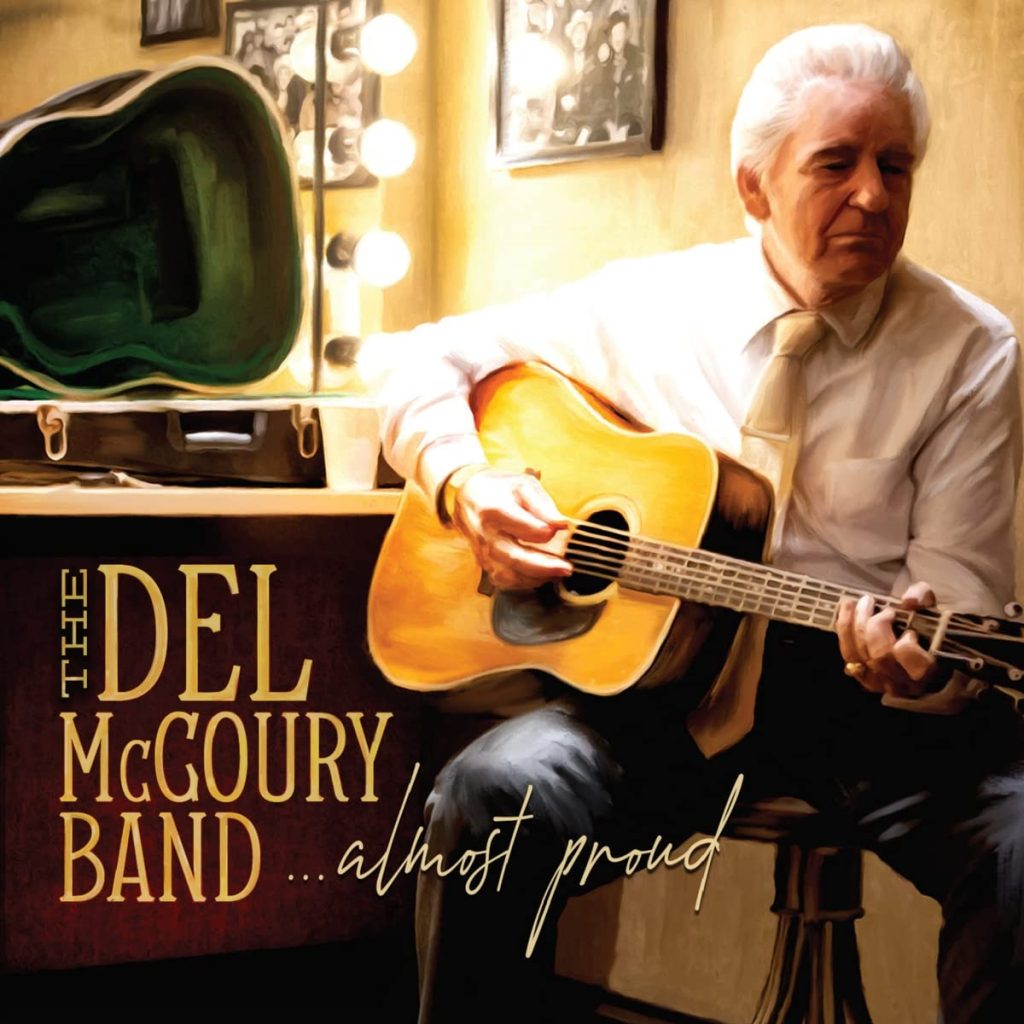 In nearly every imaginable respect, 82-year-old Del McCoury is a living legend who has cultivated the landscape of American music — in bluegrass and beyond. Sixty years into his career, McCoury continues his legacy with Almost Proud, an album that slots in with the best of his expansive canon.
McCoury conceived and created Almost Proud in quarantine. He began by listening to dozens of records, absorbing songs pulled from a long-neglected box in his music room. He found himself engaged and absorbed in music in a way he hadn't experienced since his teenage years (when he learned the banjo and guitar before joining Bill Monroe on the road). From this listening experience, he picked the songs he found most interesting, most exciting — the ones he wanted to sing — and toted them to the studio. He recorded nearly 30 songs, selecting 12 for Almost Proud and suggesting a likely Volume 2 in the future.
McCoury brought the usual suspects to the studio, including his sons Ronnie (mandolin) and Rob (banjo), as well as Jason Carter (fiddle) and Alan Bartram (bass). The playing throughout is tight and expressive, their shared musical experiences in The Del McCoury Band evident; each musician features, but the star is and will always be the way Del and his sons' voices twine together
For Almost Proud, McCoury picked nine of his favorite songs from his pandemic-era listening, plus one recently written by friends Eric Gibson and Mike Barber, and added two of his own. The new songs slide alongside the old ones seamlessly, suggesting a timelessness to the music. McCoury sings the American standard "Rainbow of My Dreams" (played often by Lester Flatt) in between a recent tune by Kris Kristofferson (the heartrending "Love Don't Live Here Anymore") and an homage to the recently lost legend J.D. Hutchison in "My Little Darlin'." The latter features vocal harmonies split between Del and Ronnie, the music running like an undercurrent until it drops to a whisper, with father and son softly singing high and sweet until it ends.
Almost Proud also explores the generation-spanning difficulties of the American working class with "Sid" and "Working Man's Wages." "Sid," a barnburning bluegrass ode, tells the story of Sid Hatfield, the police chief who led the resistance against the anti-union gun thugs of the Baldwin-Felts Detective Agency, ultimately falling to assassination on the courthouse steps. It's an almost-political statement from McCoury when he sings, "he didn't die for glory / he didn't die for fame / he made a stand for what was right."
McCoury's own songs both explode with beauty, including the single "Running Wild," which appropriately very nearly bursts at the seams. It is — like many of McCoury's songs — a hard-luck love tune, both expressing love and mourning the end of a relationship (this time, due to cheating). Like much of his oeuvre, he sings especially often about love lost and love gained, exploring the myriad ways humans navigate the most complex yet simplest of emotions. In truth, this is very much what defines McCoury: He sings songs about the human condition in a way that makes it almost easy to understand.
---